The current global situation has bought a lot of casualties. From shutting down the business to a huge clash on economic breakdowns, everything has been taking big turns. So, in this situation we wouldn't be surprised to know the same pattern has been drawing in the smartphone industry. By the smartphone industry we mostly imagine and fancy about flagship-level smartphones and gadgets. The whole industry had always focused on top-notch flagship products rather than mid-range smartphones.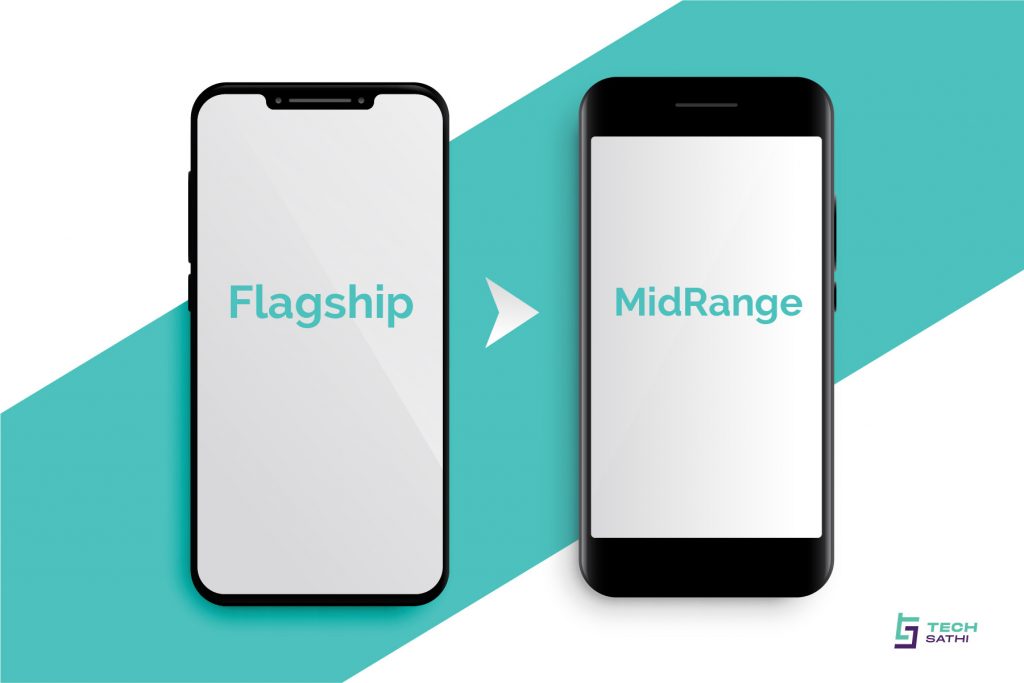 Since the pandemic is straight-off hitting the economic sector, we can clearly see that people won't actually be preferring flagship devices and will want not just gadgets by everything worth their money. To be more precise, it is very much vibrant that customers will focus on products that provide the best features in a budget. This clearly means that the mid-range markets will soon rule the market unlike the flagship which has been the case till recently.
What does the Market Say?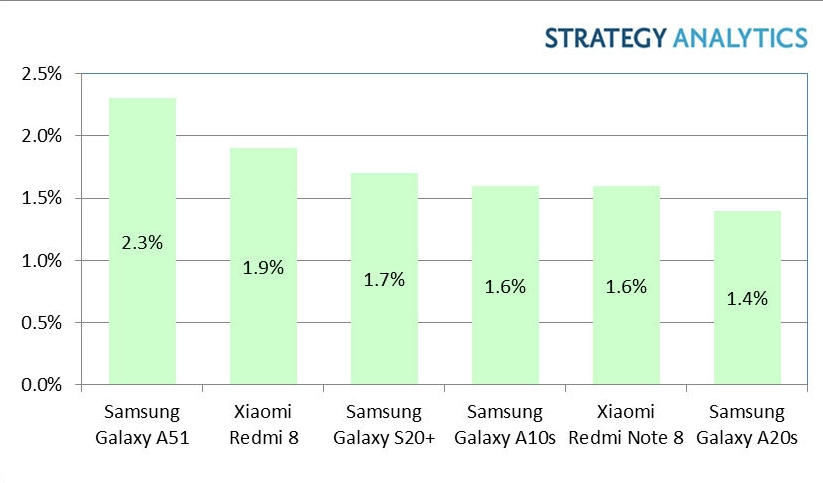 The example of this statement can already be seen from the recent Q1 2020 results that shelled in recently. Well, not too long ago Strategy Analytics published the first quarter results of the overall endorsement of smartphones all over the world, and not so surprisingly Samsung Galaxy A51 was ruling the chart by dominating the first place which was then followed by Redmi 8 for the second spot. Also, as Samsung Galaxy S20+ did hold the third place in the chart it was the only Flagship level smartphone which was then followed by other midrange smartphones.
For the records, Samsung Galaxy A10s, Redmi Note 8, and Samsung Galaxy A20s followed the fourth, fifth, and sixth spots respectively which are all mid-range smartphones. Now, this clearly visualizes how the post-pandemic era will carve history.
Also, as we know, it will certainly take a while for the overall world economy to gross back to normal or to get back like it was before, so it will be hard for the flagship market to retain their spot. More like the flagship market has already started slipping away. But, it isn't just us who knows that. Even the Flagship centered companies like Apple and Google have started with ideas of coming up with mid-range smartphones in the near future. And soon we will be hearing about them as well.
Now, talking about mid-range smartphone we know that Samsung and Xiaomi have in fact been ruling the charts and they also have some amazing smartphones that are very much worth consideration as well. For Xiaomi, we have Redmi 8 and the Note series which are very affordable yet equally amazing. They have been dominating the mid-range sector for a while and with always evolving technology it will be very interesting to see how they continue to retain their spot.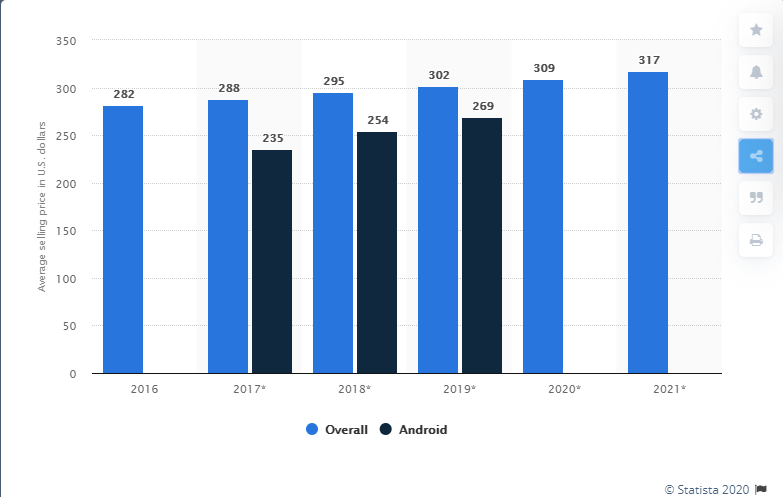 Moreover, since the mid-range segment will be ruling the market in the post-pandemic situation, let's look at some of the reasons why this could be for the best.
The Beauty of Mid-Range World
It keeps getting better:
When it comes to mid-range smartphones, there are various features we consider before buying them. And although some of them offer great value for the price tag, there is always going to be a good competition and upgrades as well. And because of this specialty a lot of people actually go for mid-range android rather than fully polished flagship devices.
More to that, since there are so many options in the mid-range segment you can actually fulfill your necessity with some amazing and decent features, for e.g. if you are a businessman and travel most of the time then you will probably require a decent smartphone that offers a long-lasting battery and also complements your style. In this case, midrange smartphone offers you the various options which is great and it's similar to everyone else as well from topnotch level camera to latest android version mid-range provides a sea of option to explore from.
Offers Value for money:
When it comes to everyday lifestyle products offering value for money is the most important thing. In this case, as well mid-range is the type of product that fully offers the value of money. With minimal price amount, a lot of companies offer topnotch features with a slick look, high tech chipset, and an amazing camera.
Also, the best thing about buying mid-range is you can keep on updating your smartphone time and again without any second thoughts, for e.g. if you buy a flagship device that has a brand name then you will surely use it for 2-3 years without even considering a replacement and since technology never dies and is ever-evolving, there will be a lot of new smartphone device that will be launching now and then. In this case even though you would want to try the new gadget you will most likely hesitate because the flagship that you are supposedly using hasn't completely offered the value of your money. So, if you use a mid-range phone in this case you can undoubtedly afford the latest version of the smartphone and keep on updating your smartphone.
Cameras don't cost affluence:
Cameras play a vital role in our life these days. Since there are so many things we can do with the camera it is no doubt that everyone will be looking for the best range camera in a smartphone which is still affordable. Previously there was this thing where only flagship-level devices used to offer a good range of cameras. But, during these past years mid-range smartphones have started offering such amazing quality cameras in the mid-range smartphones that, the mid-range market has excelled rapidly and still growing these days.
Moreover, with the better cameras we also get various features like vlog mode, better portrait mode, super slow-motion, 4K video and so on that it just makes our lives easier every single day.
There are much more reasons on why mid-rangers bashing the charts against Flagship can be the could be the change for good but we can end up this topic by stating that better user experience and good performance is actually what matter the most and while mid-rangers are bashing piles of features and forever upgrading their chipset and AI then why do we even have to bother with flagship? Let us know what you think about mid-rangers reigning the charts.
---
Follow us on our Facebook, Instagram, Twitter, and Youtube accounts and Viber community for our regular updates.