The acclaimed subscription-based streaming site, Netflix is starting it's StreamFest from today's midnight in India. Yes, you got it right. Netflix StreamFest is scheduled to begin tonight with a bang at sharp 12:01am. And it'll end exactly at 11:59pm on 6th December. This means that this StreamFest is particularly meant to refresh Indian audience by free streaming this weekend. It's undoubtedly a surreal deal, isn't it?
Netflix StreamFest Weekend
This Netflix StreamFest weekend, Netflix has made the entire catalogue free for users in India. So, anyone in India can easily watch all the Netflix originals, biggest movies and series. Besides these, you can also watch the award winning documentaries, reality shows and everything else that Netflix streams.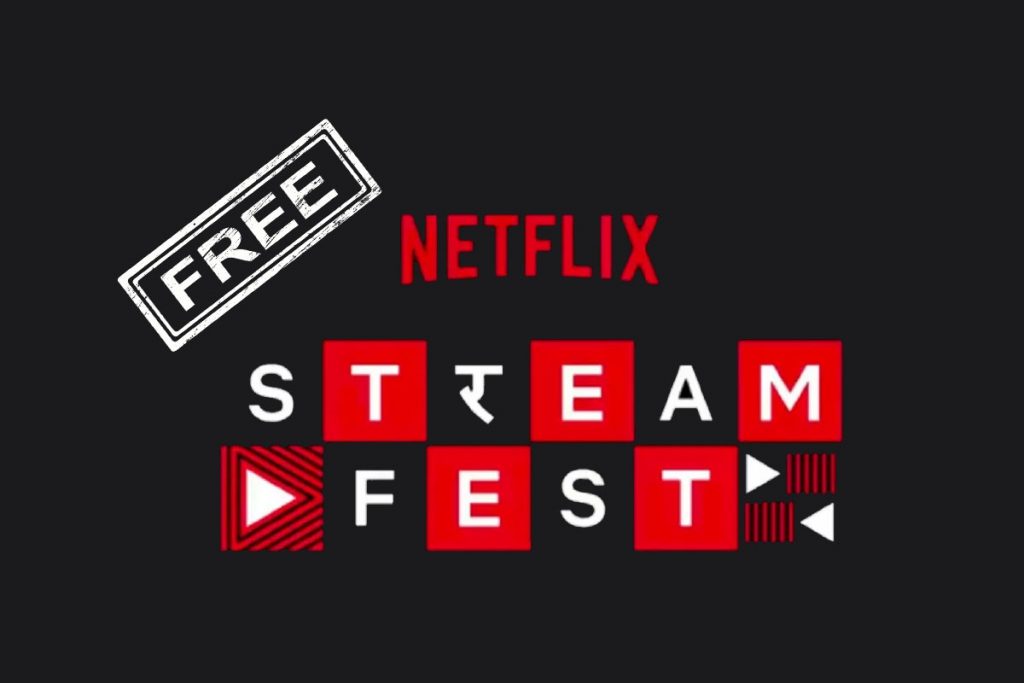 Things get exhilarating after hearing that StreamFest will entertain not only the regular Netflix users but also the non-subscribers. Yes, even if you lack a Netflix subscription, you can sign up and enjoy free access to Netflix contents. It's easy as that. If you are keen to know more, read further.
How to watch Netflix for free?
Go through the below listed guidelines to enjoy your free Netflix weekend:
Firstly, go to Netflix.com/StreamFest or download the Android Netflix app.
Then, sign up your name, email/phone number, password and submit it.
After this, start streaming. And don't worry, it's completely free.
More about Netflix StreamFest:
Speaking more of StreamFest, anyone who signs in during StreamFest gets one stream in standard definition. Also, note that except you, no one else can use the same login information to stream.
Moreover, once you sign up in the Android app or browser, you can also use the same information to watch Netflix on smart TV, gaming console, iOS device and more.
Features in Netflix StreamFest account:
In StreamFest, one can access every feature like that of usual Netflix. You can create Profiles, set Parental Controls, browse Netflix in Hindi, manage your 'My List', use smart downloads and everything else. So, everything's exactly the same as before.
Also, Read || PayPal in Nepal: Policies, Problems and Alternatives
Verdict:
Till now, you might have analyzed how great Netflix StreamFest is. And truly, you won't get a perfect time and perfect weekend to enjoy free Netflix like this. So, we suggest you to sign in your information and quickly register for StreamFest. Also there's a limit to the number of StreamFest viewers. Thus, hurry up! The clock is ticking. Watch Netflix for free !