 Even if things are fantastic, there is always an opportunity for growth, since, as Steve Jobs famously stated, "Humans are not flawless, and neither is technology." As a result of developing and adding fantastic features, Tuddrom is preparing to release the Tuddrom MO3 Single Driver Wired Earphone, a new member of the MO series with the same characteristic sound and other outstanding features. As everyone sought an update and something better than the present model as time passed.
Tuddrom initially introduced the MO series last year with the MO1 and MO2 earphones, which are single driver wired earplugs. As an entry-level earphone, it has won the hearts and minds of a large number of people, making it Tuddrom's best-selling model.
When compared to other earphones in its price range, it offers the best value for money in terms of sound quality, wire durability, and least tangling. It was able to take a position on its own terms, standing calmly on its own skin.
Features of Tuddrom MO3
Driver: 10 mm Dynamic Driver
Impedance: 16 ohm
Frequency Response: 20-20000 Hz
Sensitivity: 102-+3dB
Cable length: 120 cm
Cable Type: Flat Tangle-free wire
Connectivity: L-shaped 3.5mm Jack
Color: Black and white
It has a 10mm Dynamic speaker that produces rich and deep sound details for a balanced sound. The original sound for your original track is preserved by the metal diaphragm. It also has excellent surround sound, which enhances your gaming or movie watching experience.
Tangle Free wires
Everyone understands how inconvenient it is to have to untangle our pocketed earphones before listening to music or making phone calls. Tuddrom MO3s' tangle-free flat wire will prevent the wire from getting tangled. It's simple to use and store, which means the earphone will last longer. In addition, flat wire is more durable than round wire.
L-Shaped Plug
The unique L-shaped plug design reduces wire bending, is more robust, and greatly improves your experience. Tuddrom added an L-shaped earphone connector to this model for better comfort and durability since it is impossible to bend. It's incredibly easy and comfortable for gamers to use, and it's not only for gaming; it's also quite handy for holding your smartphone in hand while listening to music.
HD Mic
The microphone was formerly located in the middle of two cords. Many users say that the microphone is too far away from their lips and doesn't pick up their voice, therefore they fixed that in Tuddrom MO3. An HD mic is placed near your lips to more sensitively collect voice signals for better call quality or gaming. Because the mic is near the lips in the right wire, you can easily chat with your loved one or gaming team without being interrupted. As a result, it can detect voice signals with greater sensitivity and less noise and interference.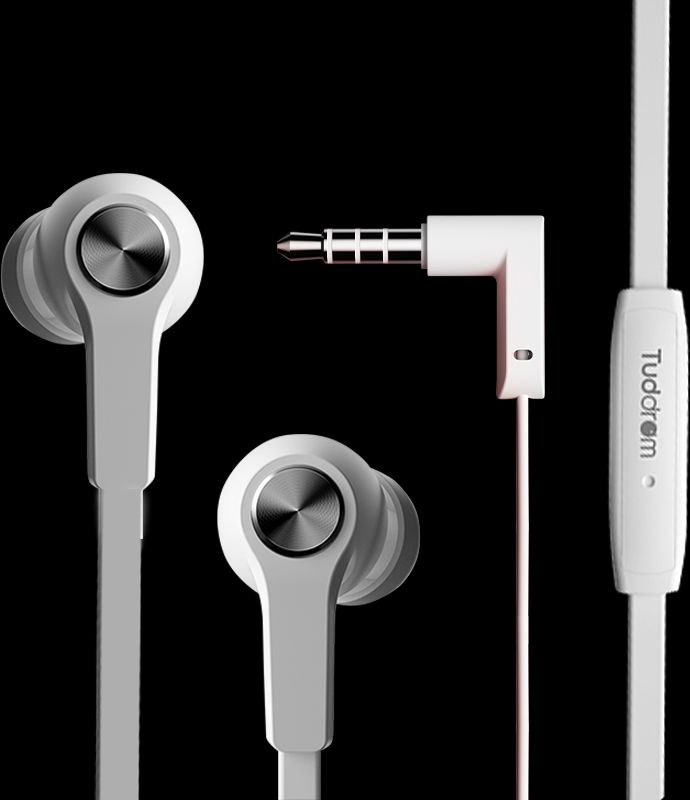 Design
This earphone is designed to be as light as possible while yet delivering a secure fit and long-term comfort. The in-ear design in Tuddrom MO3 is ergonomic and angled for a perfect fit and optimum comfort. Because of the angle in-ear design, background noise is reduced, letting you focus on music or games. Because it's so light, you will not feel any pressure in your ear.
Also Read: Tuddrom Nepal opens its Flagship Stores across Kathmandu
Price
Other earphones cost more than a thousand rupees with all of these unique features, comfort, sound, and durability, but Tuddrom has released this Tuddrom MO3 earphone for just Rs. 899.
Where can I buy it?
Tuddrom MO3 will be available on Daraz, with sales starting on the 14th of February and continuing through the 16th of February through all of Tuddrom's approved distributors.