With the world going digital, cellphones and the internet have become a necessity in every household. Along with the growing number of smartphone users, the number of app downloads has also increased rapidly over the years. As per a report from App Annie, smartphone users use 9 to 10 apps daily on average and over 30 apps per month. Our every activity is now being managed with the help of apps and there have been numerous apps designed to aid our needs.

In the context of Nepal, there have been major new innovations made in the past years in the app market. It is one of the growing markets of the country and slowly but surely the number of users have been growing in this market. The technological ecosystem has already brought the fear of missing out (FOMO) in this digital world if you aren't updated with the growing apps as well as their uses. So, Here is a list of the top 5 Nepali apps in the market.
Top 10 Must-Have Nepali Apps in 2019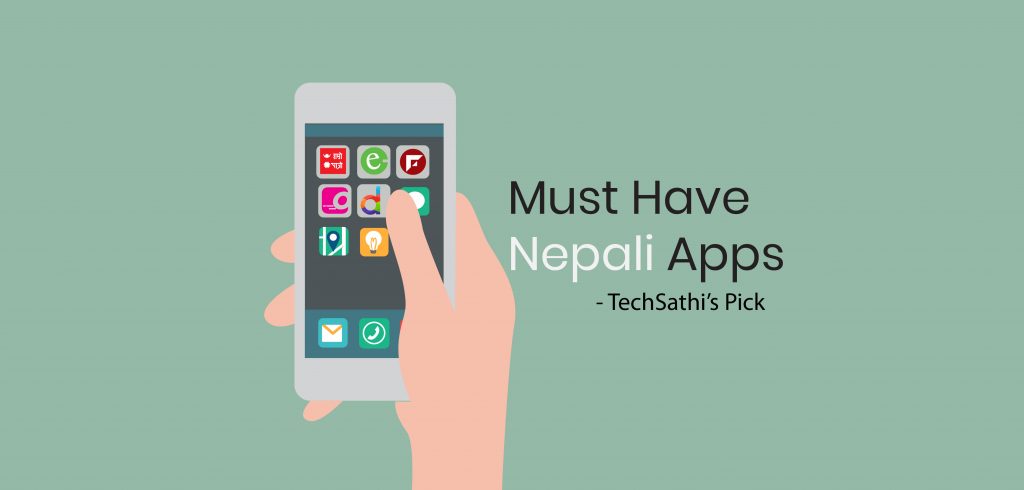 1. Hamro Patro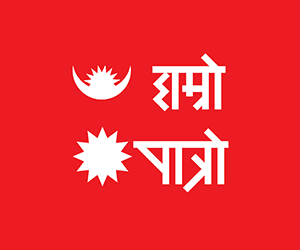 Let's start off with the most downloaded app in Nepal. With over 5 million downloads, Hamro Patro, as the name suggests, is basically a Nepali Calendar app but isn't only limited to that. It provides various other features which enable the users to get updated with the latest news, exam routines, events, and foreign exchange rates. In addition, Hamro Patro also has other in-built features in the app such as Hamro Radio, Hamro Audio, Hamro Videos which gives you a complete package.
Also Read: Hamro Patro Review
App Rating – 4.6/5
2. eSewa

Every transaction is taking place online nowadays; thanks to the app such as eSewa ( eSewa Fonepay Pvt. Ltd. ) which makes them highly essential for any Nepali. eSewa is a leading online payment gateway in Nepal and is responsible for saving us the time of going to different places to pay bills, booking tickets, transferring money and making transactions simpler and more convenient to its users. With just a tap you can pay your electricity bill, Internet bill, book a flight, send money to your friend and do much more with the help of these apps. Also, a lot of banks have started getting associated with digital wallets. This inclusion in the daily lives of people has made eSewa one of the top Nepali apps currently.
App Rating – 4.3 / 5 
3. Foodmandu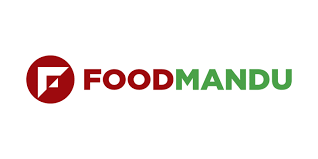 Hungry? Looking for good food but don't want to go out? Well, Foodmandu has you covered as you can order the food you want online from over 50000+ food items served by restaurants providing various cuisines.  Just pick the food you want from your favorite restaurants and it will be delivered to your doorsteps. There are even mouth-watering deals to look out for in this app which can save you money and help you find the food for your mood.
App Rating – 3.6 / 5
4. Tootle

Traffic is one of the most imminent hassles you'll have to face here in Nepal. It can take ages to get to your destination during the office hours and hiring a cab is also way too expensive. Along with that if you don't fancy public vehicles and are time-oriented then maybe tootle is the app for you. Tootle is a ride-sharing app for two-wheelers which helps you find a rider nearby who will take you to your desired destination by charging you a certain amount of money. It is faster and less costly than cabs while it also saves you from the struggle in a public vehicle. You can also be a tootle rider yourself and earn money off the app. So, it is a win-win situation for everyone and this makes it one of the top Nepali apps.  
App Rating – 4.2 / 5
5. Daraz

You can shop from home with Daraz and find everything you need at the best available prices. Daraz is the no.1 online shopping app in Nepal with its ever-growing popularity among the Nepalese. From kitchenware to branded clothing and accessories everything is available in Daraz. Just pick what you want and place an order and they will have it delivered to your desired location. Shopping has never been so easy, you no longer have to go to different stores looking for the product you want. Just look it up in the Daraz app and shop for your desired item. In addition to that Daraz also provides return and refund policies if you are not satisfied with your purchased item. So, you can never go wrong with Daraz.
App Rating – 4.2 / 5
These were some of the apps that we found important in Nepal. Do you use these apps regularly? Or is there any other app that you find worth using in Nepal? Let us know in the comments!
6. Khalti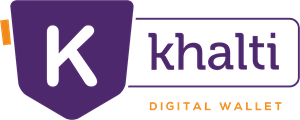 Khalti is a mobile wallet cum payment gateway service provider in Nepal which is owned and operated by Sparrow Pay Pvt. Ltd. Since its launch in January 2017, Khalti has gained popularity in the market due to its cool as well as friendly user-interface. It is amongst the top e-wallets in Nepal and if you're looking for an e-wallet that is easy to use while also being quick and responsive then you should certainly consider this one. From paying bills to booking airline tickets, Khalti does it all and also there is a certain percentage of cashback offers if you're looking to save some money.
App Rating – 4.3/5
7. Sarathi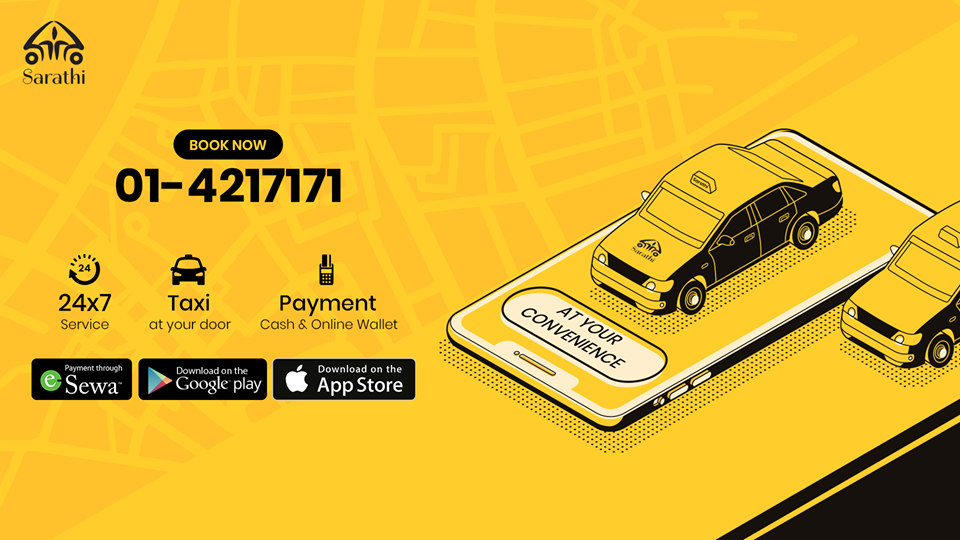 Having problems with public transport and don't fancy motorbikes? Then, Sarathi might be able to help you with the service you are looking for. Sarathi is a taxi booking service which allows you to book a taxi by calling their call center (+977-1-4217171) or booking your ride through their app. It's easy to use and the best part about it is that it follows the official meter system as stated by the government for payment. So, you'll not need to pay a penny more than the actual cost as well as it saves you from the annoyance of bargaining. Your taxi will be at your pick up point within 5 to 15 minutes once you confirm your booking which means no more going around searching for taxis. This certainly ticks all the boxes for a must-have app.
App Rating – 4.3 / 5
8. Hamro Nepali Keyboard
Hamro Nepali Keyboard allows you to type any text in Nepali font. If you prefer typing in Nepali or need to do so for any official use then this app is sure to be of help to you. Also, it comes with emoji support as well as Numeric Keypad so that you get all you need. It is a simple app yet a much-needed one for a lot of us. As a Nepali, many would want to text in the Nepalese font just for the love of it or for a change and Hamro Nepali Keyboard has made it easy to do so for its users.
App Rating – 4.4 / 5
9. Foodmario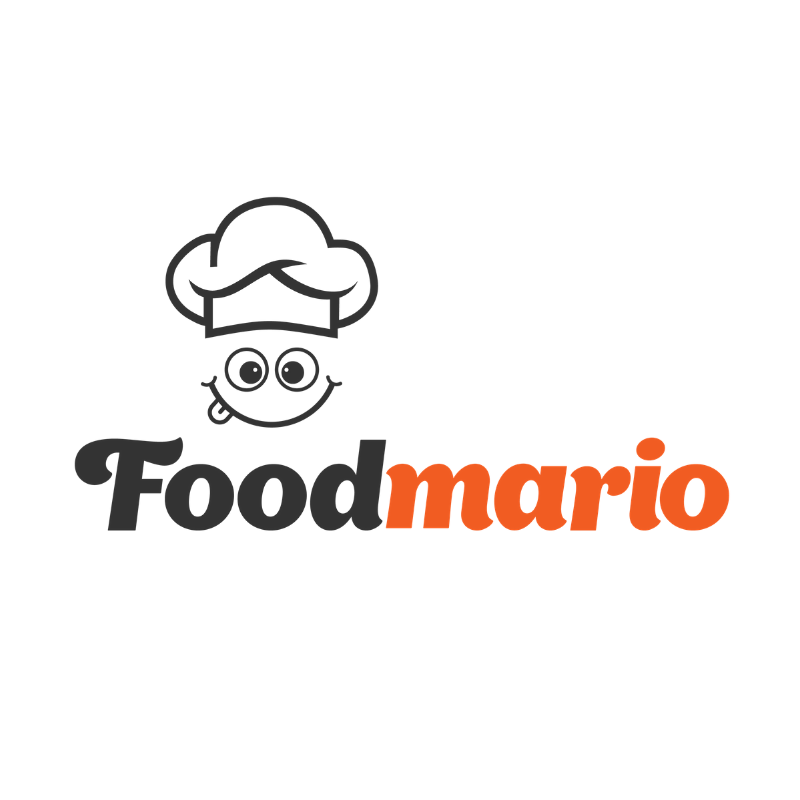 If you're into homemade hygienic food but are quite busy with work or lazy and don't have the time or skills to cook for yourself then don't worry as Foodmario provides you with just what you need. Foodmario is Nepal's first online service which connects home chefs with customers all over the Kathmandu valley. You can log onto their app and order the food you want from over 500 home chefs who have been checked for quality as well as hygiene. Also, if you are a home chef yourself and want to contribute to Foodmario then you can do this too by downloading the app version for cooks and earn some extra money. So, if you're a foodie but you rather prefer homemade food then food from restaurants then this is the app you need.
App Rating – 3.3 / 5
10. Nepali Dictionary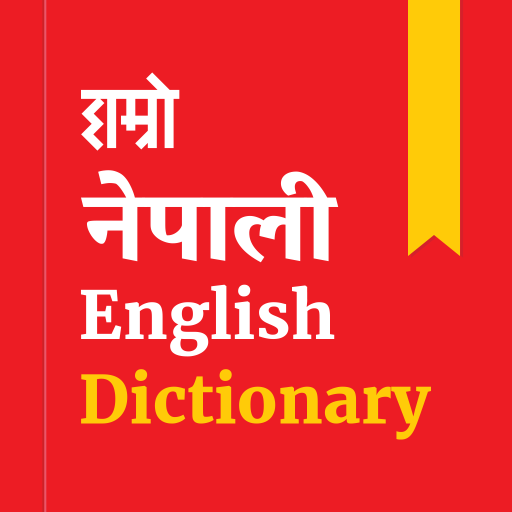 Nepali Dictionary is an offline dictionary which is multi-functional as it allows users to convert from Nepali to English as well as English to Nepali so that not only is it helpful for the users aiming to learn English but also for the ones trying to learn Nepali. It has a comprehensive word list with more than 20,000 English words meaning and 30,000 Nepali words meaning including advanced-level words. The app also helps users to properly pronounce words and also there are various image illustrations for categories like vegetables, fruits, animals, etc. Not only that but also they have included word games so that you can have fun while learning.
App Rating – 4.4 / 5