Tootle, the Initiator of Ride Sharing in Nepal has completed its 4 years course of assisting commuters in Nepal with their valued services earlier this week. It is celebrating its 4 years of successful functioning.
History of Tootle: Initiation of Ride Sharing in Nepal
Tootle was founded in 2017 by Sixit Bhatta and since its establishment, it has been committed to providing safe means of traveling convenience to individuals. This is a ride-sharing platform that connects people seeking to travel around the Kathmandu valley with the bikers. Tootle is the first company in Nepal to initiate ride sharing. Tootle connects a user to the nearby bikers/cab-owners. One simply has to turn on their GPS, open the Tootle app, and set their pickup and drop off location to be associated with this ride-sharing service provider.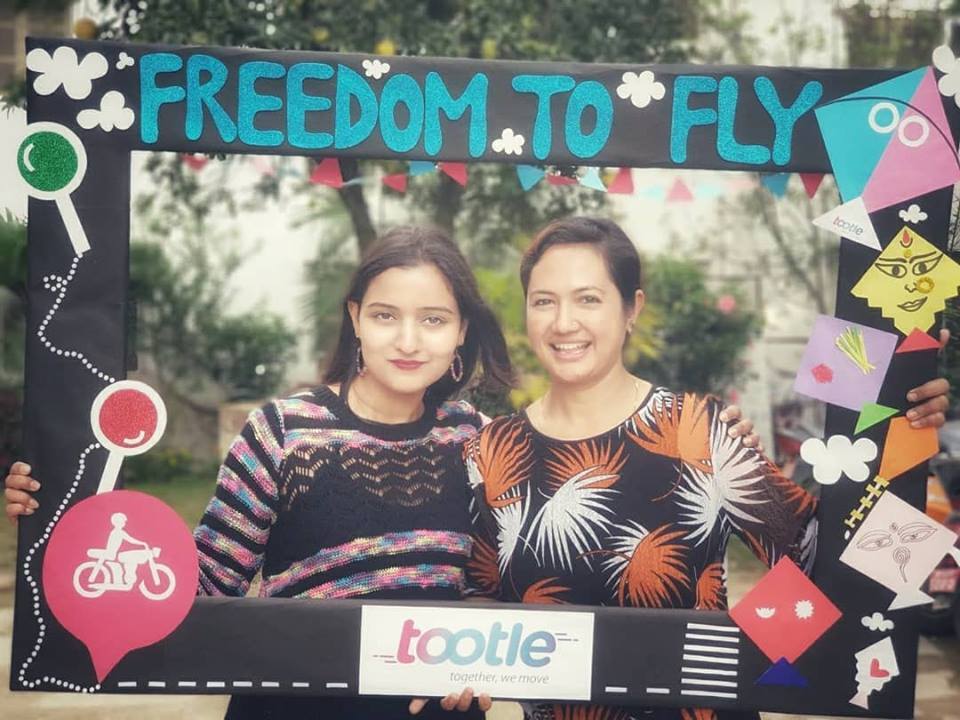 Tootle: Perks and Achievements
Integration of benefits and conveniences like real-time monitoring of your ride, instant confirmation with trip details, safety SMS which helps sharing your trip status, transparency in payment method, ease of approach, faster commute, and gender choice to ensure comfortable ride are what makes tootle so peculiar and reliable. Earlier in 2020, Tootle also started its cab service called Tootle Cabby which is solely for four-wheelers who are willing to share their rides. Tootle has added this cab assistance to provide the commuters with a four-wheeler ride-sharing experience.
Tootle was recognized as Asia's one of the most promising startups of 2017. Tootle started getting acknowledged by Nepali commuters after this recognition and to earn a title like this after several hardships and effort is a big achievement for Tootle and the Nepali start-up community.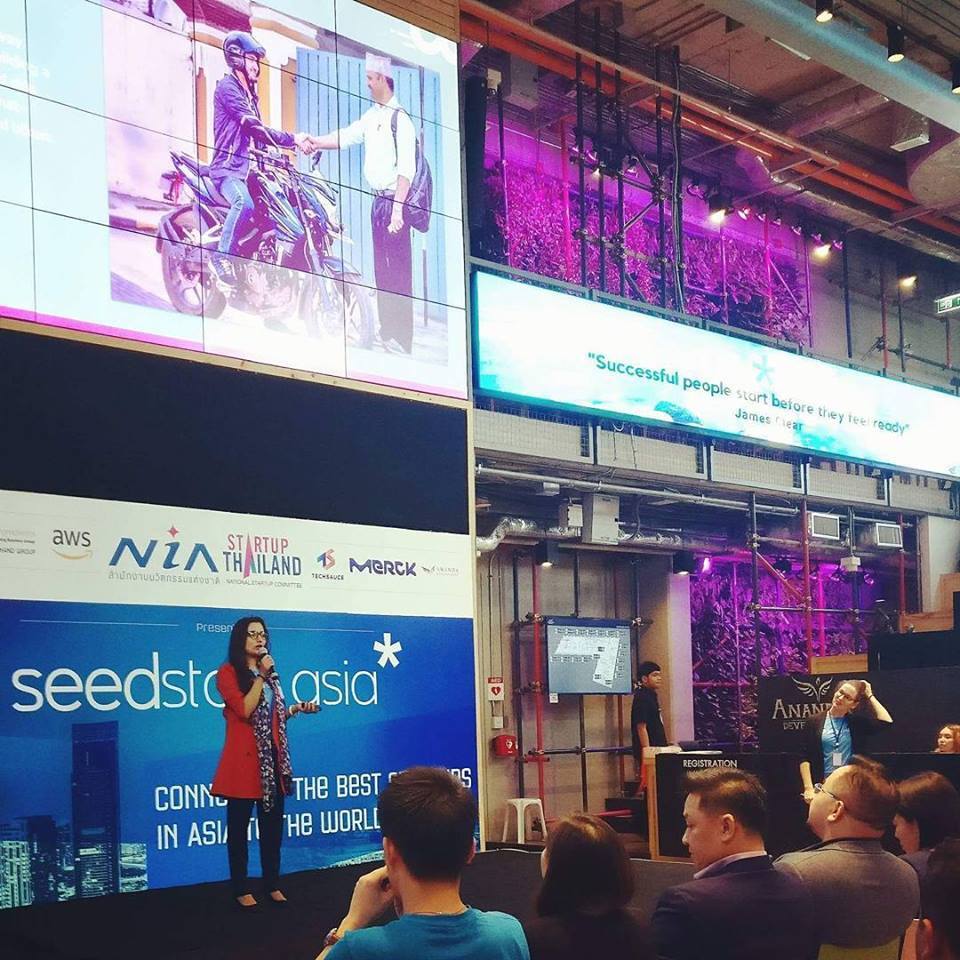 Tootle not only offers a seamless ride experience to its commuters but also helps people in several ways, it has helped in enabling mobility infrastructure, created hundreds of job opportunities, and provided a quick, reliable, and affordable means of transportation. In the course of 4 years, it has been able to become a favored transportation option over other public transportation and has dramatically modified the transportation industry inside the Kathmandu valley.
After the lockdown ended and tootle began its services, the company has omitted commission for its bikers. The 100% of what users pay goes directly to the bikers. Tootle believes it is a crucial time for daily-wage earners like them and the company feels responsible to act in the support of the community and help it grow.
What lies ahead for Tootle and Ride-Sharing?
Tootle has contributed a lot to the rise of innovative transportation services inside the valley. It aims to become an innovator in approaching the sharing economy which is in its embryonic stage in our country. It has been able to establish itself as a product that has proven market potential to interact with a wider range of the public. Tootle also has an aspiration to expand their services in other cities of Nepal, if their vision is appreciated and properly implemented, Tootle will become a major part of Nepali transportation culture.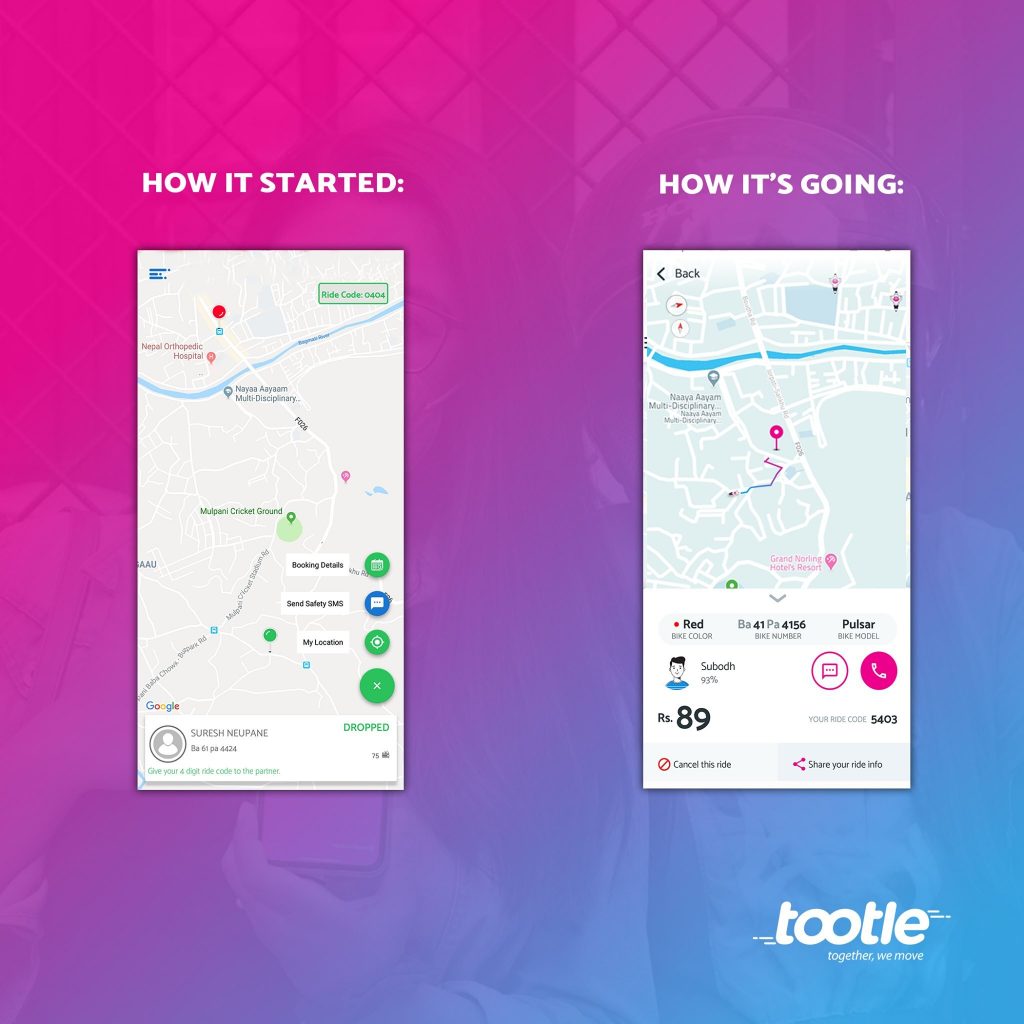 Ridesharing platforms like Tootle certainly increase accessibility while also creating environmental benefits. Ridesharing also allows households to reduce their carbon emission by almost 41% because for each ride-sharing vehicle there are 8 to 10 fewer vehicles on the road. It is evident how commuters are changing their behavior to adapt to this new technological advancement which allows them to travel in the simplest way.
It is on its way to shape the future of transportation, by introducing an innovative transportation strategy that enables commuters to gain short term access to transportation means, it has opened a new travel alternative. Tootle has influenced commuter's behavior in the automotive industry and the convenience of requesting a ride from and sharing a ride from one's phone has pushed ride sharing to the forefront of the sharing economy and has increased the overall mobility rate. It might also lead to making ride-sharing the dominant form of mobility. If Tootle keeps on providing its high-quality service to its commuters it will soon be able to make ride-sharing the most desired thing in the field of transportation so that it can function fairly in an industry previously monopolized by other forms of transportation.
Tootle has set a benchmark with its services and elevated the life of several Nepali commuters. We would like to congratulate the entire family of Tootle for 4 years of successful running.