 Tiktok is a short-form video-sharing app that has become one of the most popular social media platforms for people to create and entertain. With a surge in its download, currently, it has 800 million active users worldwide, and it has been downloaded over 2 billion times on the app store and Google play. Some people might think of the content created in this platform as cringe-worthy, whereas some find it entertaining. As a viewer or a content creator, people are hooked to this site, and its active users and downloads are proof of it. TikTok's mission is to inspire creativity and bring joy. It is successfully feeding the fast-paced content sharing culture. With time, TikTok is coming ahead as a new place for digital marketing.
Can TikTok be a new place for digital marketing?
Almost every social media is transitioning into a platform where brands can reach out to their target customer. People are becoming more inclined towards social media platforms, the prime reason being for entertainment purposes, and also to gain and give out information. Tiktok may be viewed as a lip-syncing app where people record themselves singing and dancing, but it goes way beyond that. It can be an outstanding platform for brands to promote themselves, and here is the reason why:
Humans are Visual Creatures
Human beings are visual creatures. We tend to process and remember visual content faster than texts. Usually, people skip through plain and bulky paragraphs but, if an article has some visual content, then the content is 94% more likely to get views. The fact that 93% of our communication is non-verbal says a lot. The content created on TikTok is purely visual. Hence, it is grabbing our attention and becoming more popular. Many popular social media sites like Instagram, Snapchat, Pinterest are image-based. Cisco predicts that video traffic will account for 80% of all consumer internet traffic by 2021.
Target audience
41% of the Tiktok users lie between the age of 16-24 (Globalwindex, 2019). So, brands trying to capture the attention of the younger generation can utilize this platform to create hype. A brand trying to rebrand itself by changing its target to a younger population can use TikTok to do so.
Emotional Video Marketing
The main motive of a brand is not only to capture but to retain as well. So, to keep a consumer interested, establishing an emotional connection is extremely important. It is one of the factors that lead to brand loyalty. Studies show that campaigns with emotional content perform twice as well than the ones with only rational content. Emotional video marketing triggers a response (can be negative or positive) on the target audience while conveying their message. Being able to provide the right, crisp videos can do wonders while promoting a brand.
Influencer Marketing
Influencer marketing is popular in today's time. Brands have been partnering with influencers to promote their product and expand their reach. One such example is Reshma Ghimire, who rose to fame through her TikTok videos. Her social media fame led her to get music video offers and movie offers. EA has also launched TikTok marketing campaigns to promote their games like Fifa 20, and Plant vs. Zombies. They opted for influencer marketing, using TikTokers like Indie Cowie, Brent Rivera, and more.
Increase Customer Engagement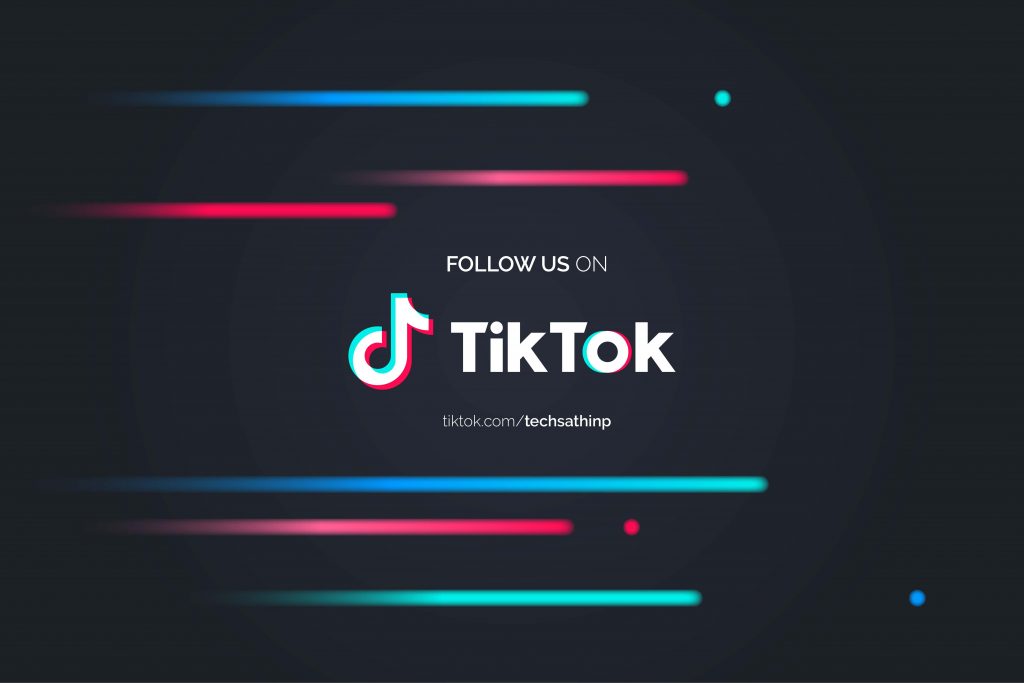 Tiktok increases engagement between the brands and their consumers. Increasing consumer engagement can lead to retainment. For example, Nepal Clearing House Limited (NCHL) is also making its presence on TikTok and started a challenge named connectIPS Tiktok challenge. Here you have to create a video with the original soundtrack from NCHL and post it using the hashtag connectIPSsangaiDigitalFestival. Using challenges like these can help boost engagement. Hall and partners showed that up to 2/3 of the brand's profit relies on effective consumer engagement.
As a viewer or a creator, people are spending an average of 52 minutes per day on the app (BusinessofApps, 2019). Moreover, there are more than 1 million videos viewed per day (Influencermarketinghub, 2018). The stats clearly show that Tiktok can be an amazing platform for people to promote their brands. Also, the app is available in over 150 countries. The right video could go viral and might lead to international success. It is high time we take this platform seriously.