The transmission of the COVID -19, has had a destructive impact on many sectors with some being brought to their knees. Despite the backlashes of a pandemic of this nature, it is a known fact that throughout history evolution has been made after the economic crash and recession like this. It is high time we indulge ourselves with technologies as technology is the present and the future of the world.

"Survival of fittest" –the term coined by Charles Darwin, can be used as a relevant paradigm right now; technology is the fittest and the strongest one at this moment of time to survive and thrive through the pandemic. Technology is at the top of the hierarchy right now and is to be dominant over any other aspects post the pandemic.
Below are 8 technologies which are at the high probability of booming post the COVID-19 pandemic:
E-Commerce
The activity of making commodities electronically accessible by being involved with online service networks is what E-commerce has been doing for a very long time. Until recently E-commerce covered only 15% of the market value which is comparatively less to its competitors outside of the techno world. E-commerce sectors and firms associated with it have seen an unexpected upturn in their sales as the crisis caused by the virus has spread throughout the world. The crisis has acted as a force for fueling the ventures of electronic commercialization, just like in the past when: Alibaba, Chinese online merchandise founded in the year 1999 got its major breakthrough at the time when people in China had to stay quarantined due to SARS virus outbreak in the year 2002.

During the present pandemic E-commerce ventures have progressed, a huge rise in their sectors has reserved their permanent and progressed spot in the market. E-commerce playing an important role in the retail supply string and it increasing rapidly at this catastrophe period is a remarkable work and proves the fact that it is here to stay and thrive in the long-run process.
In the context of our country Digital wallets like eSewa, Khalti, payment networks like Fonepay are payment gateways for paying, accepting, sending monetary transactions being involved with the digital online technique. This switch to digitalized form to avoid contamination has been quite remarkable. Due to the presence of such means of electronic wallet, E-commerce in Nepal is reaching heights which it had never witnessed before.
Telehealth
The wave of digital health care services, devices, and solutions have hit the ground level on which the whole world rests right now. Digitalized versions of medical facilities have been getting attention and are at the summit of being highly demanded after the end of the pandemic. Various cloud software and infrastructures have been incorporated into telehealth sectors.
Since massive demand for remote doctor consultations and equipment are rising, physicians practicing from home for the reliability and ease of themselves and other peoples is something people never wanted before, but something they have realized to be of high importance for the present and for the future. Technology being facilitated to systematize patients and diagnose their illness without involving actual physical contact with them is what telehealth objectifies to deal with. Healthcare systems are expanding their branches through computers, smartphones, and other tools in order to be digitally established.
3D Printing
3D Printing has been around for decades, but the time for it to declare its spot has finally arrived i.e. amidst this pandemic and especially post the pandemic. 3D printing technology is quicker, is of better quality, tangible design, lower cost, less risky than the conventional ones, adapting to customizability, and most importantly, the faster production rate is what makes it desirable and appealing in the market.3D printing: the additive process of making three-dimensional objects has acted to be an effective technique by helping people and professionals. The sales and manufacturing process of 3D printers have gone up within very few weeks of the pandemic since printing out Y splitter for manufacturing ventilators to counteract the spread of the Coronavirus has been a very clever and life-saving step. 3D printing has become a boon that has emerged from a crisis like this.
Autonomous technologies
The COVID-19 crisis is pushing people to instantly embrace self-governing technologies for the improvement of their lives during and post the pandemic.
Drones
Before this point, the topic of drones seemed more like a novelty, but now it has become a reality of its own. Drones are being operated in many aspects. Countries like China, Spain has used drones in a way to halt the spread of the disease and reduce putting cleaners at hazard, as they are being used to sanitize public spaces. Drones are also being used as a medium for transporting materials to ensure the availability of products, foods, and equipment of daily needs to people who are in the urgency of having them. Drones can be used as safe, reliable, and most importantly, protective means of transportation. Shipping of drones is going to be a thing since the need for something this efficient, helpful, and uplifting has been realized by the world.
Robots
Acceleration in Artificial Intelligence has brought many new inventions with it. There is an immediate need to change the way people perceive their life, the things they surround themselves with, it is time to re-evaluate our values and use autonomous assets like robots for making and improving mankind's lifestyle. Services are provided through robots to those who are practicing and maintaining social distancing, as robots have less risk of contaminating others, they are also being used to help and rescue people. The demand for robots is skyrocketing at this time. Utilizing them in healthcare, telemedicine, and other sectors can help the present situation and can prepare us for future pandemics.
Cloud based solutions
Cloud computing has become crucial to people, companies, and businesses. Cloud depended computing has always been around for a long time, it is earning its recognition. Cloud computing and its digital technologies are rising as a phoenix rises from the ashes, being more powerful and stronger than ever. Cloud computing providers are at the limelight in this crisis period, they are making their way through the pandemic. Cloud and its associate technologies have been successful to imprint their own zone in the technological universe. Below are some cloud-based solutions:
Video conferencing
Online education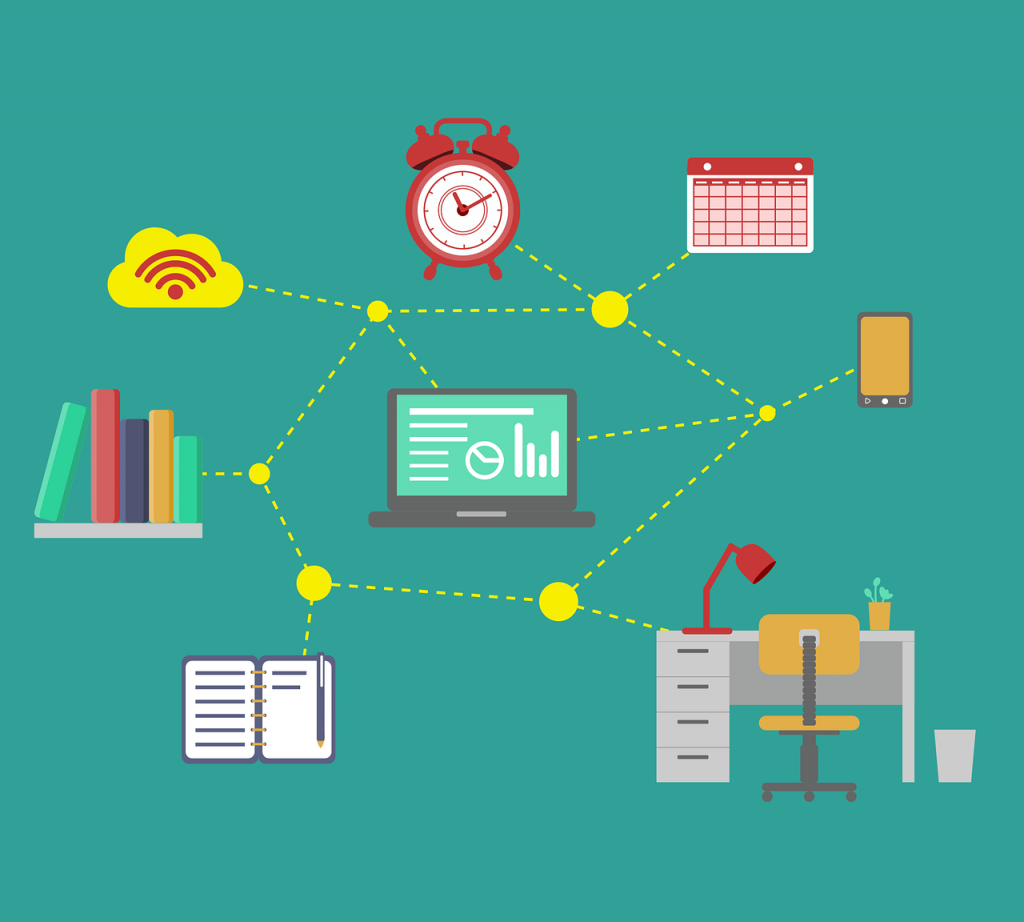 The virus outbreak has caused educational institutions to close down for, the safety purpose of the students and anybody involved with the institution. This learning process has given a platform for online literature opportunities for students and faculties. This is a simple yet important step towards providing a convenient learning environment. Online education going mainstream is an education process being modernized with comfort from our own home. This does not indicate the end of traditional learning techniques rather indicates an adaptation for a better and improved version of providing and receiving education. The virus epidemic has thus given online education an opportunity to shine and to advance itself.
Online shopping
Shopping in a virtual world has provided people with a realization of considering a lifestyle of comfort, ease, and productiveness since going to shop in stores can be a hectic and panicking task. Consumers are driven online to buy and sell products and indulging themselves in a productive experience. Retailer's choice to shop with ease has increased the market for online shopping sites. There is a big chance that people might replace shop visits with online purchases as a way of uplifting their lifestyle as this is the evolving nature of humans. Even after the virus's peak is over many people will choose to stay with technological options like shopping virtually.\
Delivery services
Delivery services have been quite active because of the virus's outbreak since people need assistance. Businesses have been blooming as there has been a significant increase in the delivery orders by the customers demanding items of their necessity. The immediate need has caused a complete reliance on delivered products like groceries and other essential items. Immediate development was seen in delivery services inspiring companies like Amazon to open their door to 100,000 new employees. Since the demand of the public has been increasing in an abundant amount as the crisis has begun. In Nepal online shops like Daraz have been providing a convenient experience of shopping grocery items online from the comfort of people's homes and it is delivered, in front of their doorsteps is remarkable. Such innovative services are ways to make life productive, easy, and sustainable.
Fintech
The financial sector is facing all kinds of challenges due to the pandemic. People's consumption has reduced to the items of utmost necessity due to social distancing, people losing their jobs, etc. The whole hoarding and panic buying that happened also is just a strain on the retail and supply chain. What after the pandemic is over?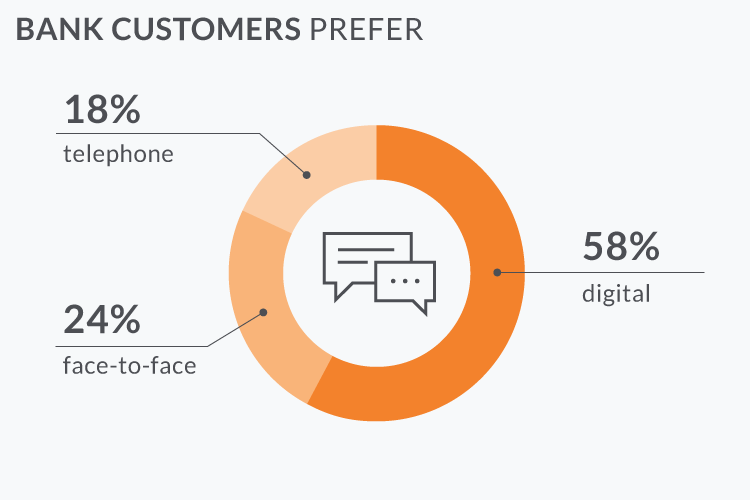 Pressure for businesses to develop themselves on digital fronts is rising. Telephone support, social media support, online support now requires much more manpower than it used to. But, what's there to guarantee that this is always going to be the case? What is there to signal that this is rather not just a temporary noise? Another readjustment might be required post-Covid-19 while we are barely being able to adjust to current happenings.
Ride sharing
Ridesharing services are a huge alternative to public vehicles. Traveling through ride-sharing services are less risky, more eco-friendly, cost-effective when compared to traveling through buses, metros, and trains. Ridesharing is constructing the future of transport. Uber, the market ruler is now among the world's most profitable startups. Tootle in Nepal has been serving as a leading solution for sharing rides. The startups for ride-sharing might increase as consumers might feel the need for a service that is more reliable than the traditional ones. Ridesharing market has been increasing and will emerge more after the end of the pandemic, it helps to uplift life and such transformation is indeed profitable. Some ride-sharing services are available and are passionately monitoring the present situation while taking major steps to help and arrange people with their continuous services. Traveling through crowded local buses might not be a choice for people anymore. The demand for ride-sharing service providers is going to escalate in the future.
Telecommunications
Remote contact establishes big business for internet, voice service providers, and cloud service providers. The increase in data usage is undeniable, as data usage deals with the volume of data being used based on what a person does online. The market for telecommunications is gigantic. In this circumstance, data providers have the power in their hands, and the control that they have over other non-technological aspects is an interesting one to see. Streaming videos and live video streaming sites are gaining popularity more than ever.
Also Read: Is Digital Payment Ruling the Transaction, Post COVID-19 in Nepal?
Remote working is going to be a benchmark even after the pandemic ends, as people and companies have reconsidered technology's role in making life constructive. People are gripping into technology as it saves them, gives them hope with its innovative digital view. It is time to reconsider our redundant policies and to replace them with telecommunications, as they are the possible winners out of the pandemic.
Content delivery network (CDN)
Content delivery or distribution network (CDN) providing service that accelerates internet content delivery is among some of the specific things the world needs right now. Making websites work faster and helping to accelerate the website and delivering the content to the users and customers in all global locations at crucial times like this is an indication of it being the future of networking technology. Though CDN came to its presence in the 1990s, it has evolved and made life and networking sophisticated. Faster the network chain of CDN more visitors will stay and stick around longer. The popularity of CDN services continues to grow and today, the majority of web traffic, increase in bandwidth cost is solved through CDNs.It being reliable, cheap, secure, and quick ensures its connectivity. A CDN provider being able to reduce its cost and transport times in high-speed data delivery with an increase in the content available throughout the network is phenomenal.
As the pandemic stretches on, it has become clear that many elements of this extremely digital lifestyle are here to stay, in fact, are here to mark their colony, these technological policies and services have the most chance of being at the top of hierarchy and role of technology will be expanding in every part of our lives.
---
Follow us on our Facebook, Instagram, Twitter, and Youtube accounts and Viber community for our regular updates.