Subisu Cablenet Pvt. Ltd. ranks among the finest internet, cable television, and network service providers in Nepal. Recently, Subisu has launched a Self Care Portal. This portal has been introduced in order to benefit customers of Subisu with an improved service system. Further, by displaying service details individually on the customer's screen, Subisu is rooting for revolution.   

Subisu Self Care Portal updates people with latest happenings in their service scheme. Using this business portal, customers can learn the details of services they're consuming. Further, they can view and analyze things on their own rather than hassling Subisu offices and service centres. They can also renew their services through online payments. Moreover, the customers can even upgrade their existing services to several service plans according to their desire. There are limited service options in this portal but the company will undoubtedly add new services later.
How To use Subisu Self Care Portal: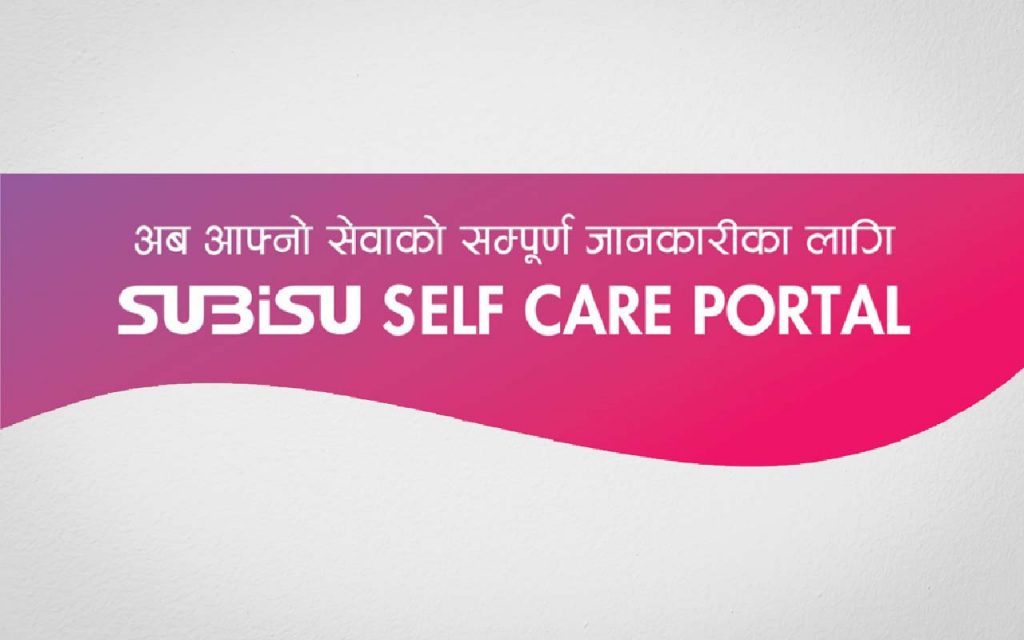 Subisu Self Care Portal can be used from selfcare.subisu.net.np. This portal can also be used from customer login present in www.subisu.net.np.
Also Read: Most Prevailing Internet Service Providers in Nepal || Why are they Popular?
Subisu
Along with internet, cable TV and network services, Subisu Cablenet Pvt. Ltd. also provides other exciting services and business solutions. Such services and solutions include: cable and digital TV service, consumer internet, enterprise internet, MPLS VPNs, WAN Ethernet, Wholesale IP Transit, MVP and Data Center Solution.
Clear TV
Clear TV is a remarkable product of Nepal's leading internet, cable TV and network provider company, Subisu Cablenet Pvt. Ltd. It is the first Digital Cable Television service that broadcasts programmes through MPEG4 Standard Definition and High Definition Channels cable using Conditional Access System (CAS) through Set-Top box. Furthermore, Clear TV sold out pretty well, so, it has become a matter of pride for the company.
Conclusion:
Concluding this post, we believe that using Subisu Self Care Portal will probably be a profitable experience. When customers are familiar with their service details, it becomes easy for them to plan things according to their will. This helps them to consume services in a planned manner. Also, if everything goes well, the existing customers may encourage others to use services of Subisu as well. So, ultimately both the customers and the company can be benefited from Subisu Self Care Portal. Hence, if you are a customer of Subisu, give Self Care Portal a try.