What is social media mastery course?
Social Media Mastery is 7 Days (14 Hours long) customized short course for professionals, creators, students & Entrepreneurs. With the course, you will learn and polish your basic social media skills to an expert level. On completion of the session, you learn to use every tool and strategies, and trends of social media to take your business, profession to the next level, or even start your own digital career.
Who is Social Media Mastery course for?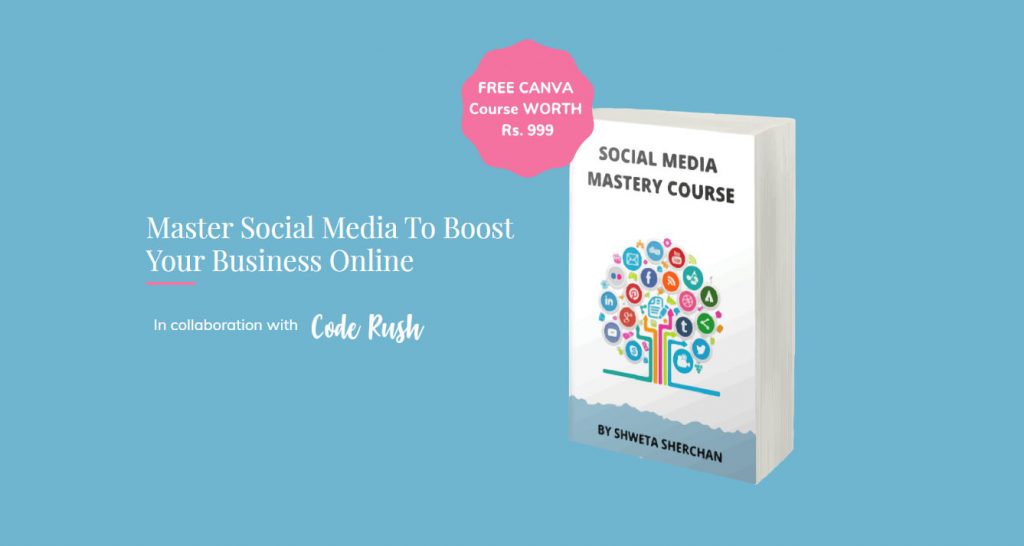 This course is for anyone who is willing to learn how to use social media effectively for their service-based business or even just a side hustle. Are you a complete beginner? Are you someone who's trying to learn new ways to tackle your engagement issues? Then this course for you. It teaches you how to design, plan, execute, and monetize your online presence on various social media platforms for your personal and professional benefits.
Are you one of these?
Instagram shop owner
Digital influencer
Content Creator
Looking to learn social media marketing
Fresh college graduate
looking for a side hustle
Freelancer etc.
Course Details
Date: 23rd-30th November 2020
Shift: Morning/Afternoon/Evening
Trainer: Shweta Sherchan
Course Fee: Rs. 4999/-
Duration: 7 Days (2 Hours per class)
What do you get from Social Media Mastery Course?
Free Canva Mastery- Graphic design course worth Rs. 999/-
Free Planning & Strategy Template
Live Training
Access to an Online Community of Digital Entrepreneurs
Recordings of the Sessions
What are the modules covered in the course?
The course claims that "You don't need hundreds & thousands of Followers to start your Social Media based business. Learn to Monetize a small audience through our Case Studies & Proven methods."
The modules covered in this course are
Fundamentals of Social Media
Social Media Platform
Canva Mastery
Content Calender
Paid Advertising
Analytics
Learn how to monetize
Case studies
Who's the instructor?
Shweta Sherchan is a digital consultant, tutor, and entrepreneur. She has worked with organizations such as M&S Holdings, Urban Nomads and has experience as a freelancer as well. Her area of expertise lies in content marketing, branding, social media marketing, WordPress, lead generation, Google Analytics, and Adwords, etc.
Where to get the course?
The course is present on Shweta Sherchan's website under Social Media Mastery Course