After 5 years of successful operations where the company executed more than 40000 booking through 250 technical experts and recent rebranding of the company from Sajilo Marmat Sewa to Sajilo Sewa, the team has launched Sajilo Sewa App for customers and the experts in both iOS and Android platforms. For the past 1 year, the company has been working to automate its service delivery process. Now, through this app, the company has widened its horizon by adding many new services and providing 50+ services like home repair service, home salon, event management, medical tests at home, driver on-call, gardening, cleaning & pest control.

Sajilo Sewa App; Features
Hassle free Service Booking
30 Days service warranty
Get Instant estimate
Get live updates of their order so that they can track their order all the time
Multiple Online payment options
Cashback and discounts while booking through app
During the Launch Campaign (September 2nd 2022 to October 24, 2022) the company has some great offers and giveaways for the customers as well
One lucky winner will receive IPHONE 11 for which the customer has to download and sign up the Sajilo Sewa customers app.
50% discount on the First Order from the Application by using Promo code 'Sajiloapp'
Cash backs upto Rs. 300, while paying through NIC Asia card and QR, Esewa and Khalti.
Apart from customers, there is an app for service providers as "Sajilo Experts" in both play store and app store with the help of which the experts can provide standard hassle-free service.
By introducing Sajilo Experts App, we at Sajilo Sewa look forward to identifying skilled workforce and provide them with employment opportunities. Some unique features of Sajilo Expert App are:
Easily accessible platform to make their service available to a larger market
Fair wages for their work
Job at will
With this app, the company moves closer to our vision to become the largest service marketplace in Nepal with a plan to add over 100 services and aims to expand services throughout Nepal. This app is a pivotal step to realize the company's mission to tap into the potential of Nepalese market to generate 5000+ daily jobs all over Nepal & empower Nepalese youth through skill development and employment. Just a few months ago, the company had secured investments worth NPR 100 million from True North Associates, a Private Equity and Venture Capital firm. This investment amount shall play a pivotal role in the exponential growth of the company in the near future. With these major developments, Sajilo Sewa is also focusing on going nationwide providing services out of Kathmandu Valley. Sajilo Sewa also will be launching services in Pokhara by the end of September 2022.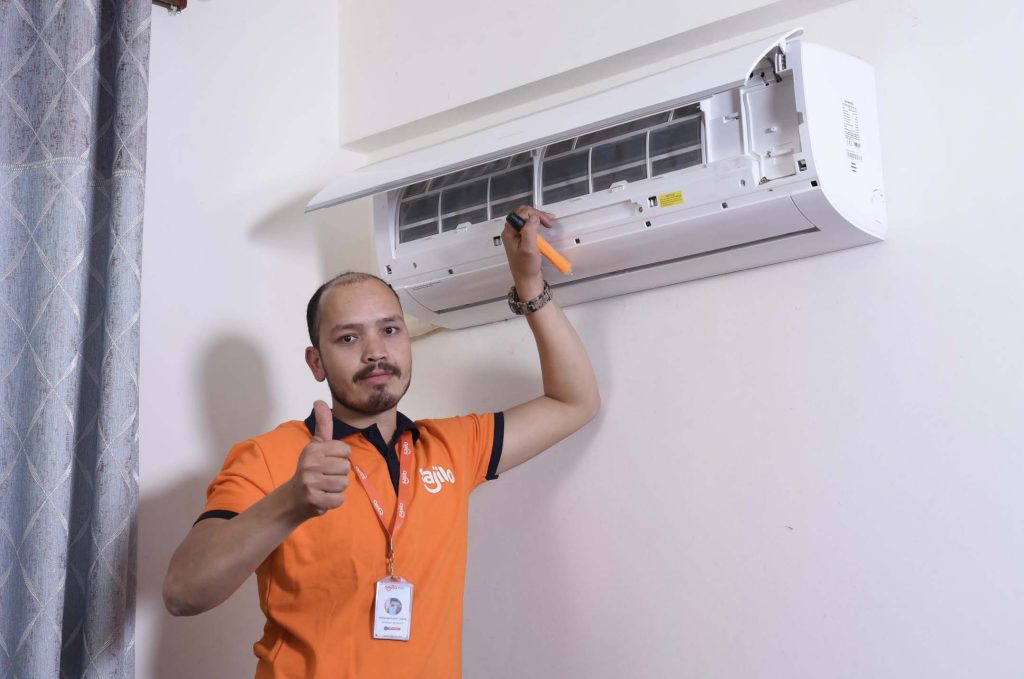 Furthermore, one of the important agendas of the company and the team members is to generate skilled jobs in Nepal. With this vision in mind, Sajilo Sewa is planning to start a Training Center for those wanting to develop specific skills thus leading to employment within the nation and being independent and economically sound without having to go abroad. Sajilo Sewa aims to have at least 5000+ skilled labors on-board with them with this new vision of going nationwide.
Also Read; Startup Funding in Nepal; Is it just a Hype or a Real Scaling of the Business
About Sajilo Sewa:

A company initiated by two graduates of Business and one Electrical Engineer has come a long way since its inception in June 2017. The trio had generated the idea regarding the lack of proper day to day services required by homes and corporates in Kathmandu and the hassle one had to face for even the smallest of problems related to plumbing or electricity.

That was when Sajilo Sewa was born and was highly appreciated during the pitch at Idea Studio, a TV show-cum-platform for new entrepreneurial ideas to practically take shape, making them the winner of that season.