Starting a business might seem easy to most but the most difficult part is growing and sustaining the business. In order to grow it is highly important for businesses to receive some sort of investment. Every firm should think about outside investment since it can give them a way to innovate, expand, and develop.

In recent years many Nepali startups started out but only a few were able to show their potential and receive major investments from investors to expand their business even further. And while many of these startups used the investment for growth a lot of them seem to have not used the received investment in the smartest way possible.
Foodmandu
Foodmandu is one of the pioneer big names when it comes to food delivery services. The company started out in 2010 but started gaining momentum in 2015-16. The company first received an investment from True North Associates (TNA) in 2016 from which TNA received back 3 times the initial investment and partially left Foodmandu in 2020. Foodmandu then raised Series B funding and received an undisclosed amount of investment from Team Ventures which they stated would be used to expand in other parts of Nepal.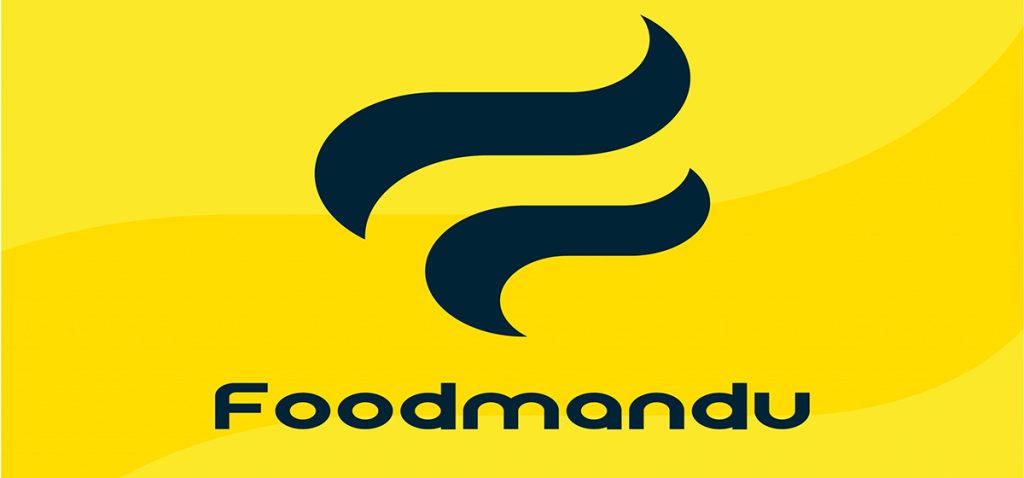 Once again in January of 2022, Foodmandu received a USD 4 million investment from Dolma Impact Fund. And while the amount seems to be crazy huge, besides the rebranding, which just consisted of changing of colors and logo, there hardly seem to be any changes in the present services and no new services seem to have been added either. With so many food delivery services coming up it looks like we will have to wait and see how and where Foodmandu uses the remaining investment.
SastoDeal
Established in 2011, SastodealSastoDeal is another brand that was thought to be a revolutionary idea but it seems that the company lost its impact somewhere down the line. In its initial days, SastodealSasto Deal was a major E-commerce Portal and after seeing a 233% growth Dolma Impact Fund invested its first set of undisclosed funding in the company in 2018. Once again in June of 2020 Sastodeal received another additional USD 1 million from the Dolma Impact fund. The additional investment was said to help Sastodeal reach its goal of receiving Rs. 1 billion in annual revenue within the next 18 months.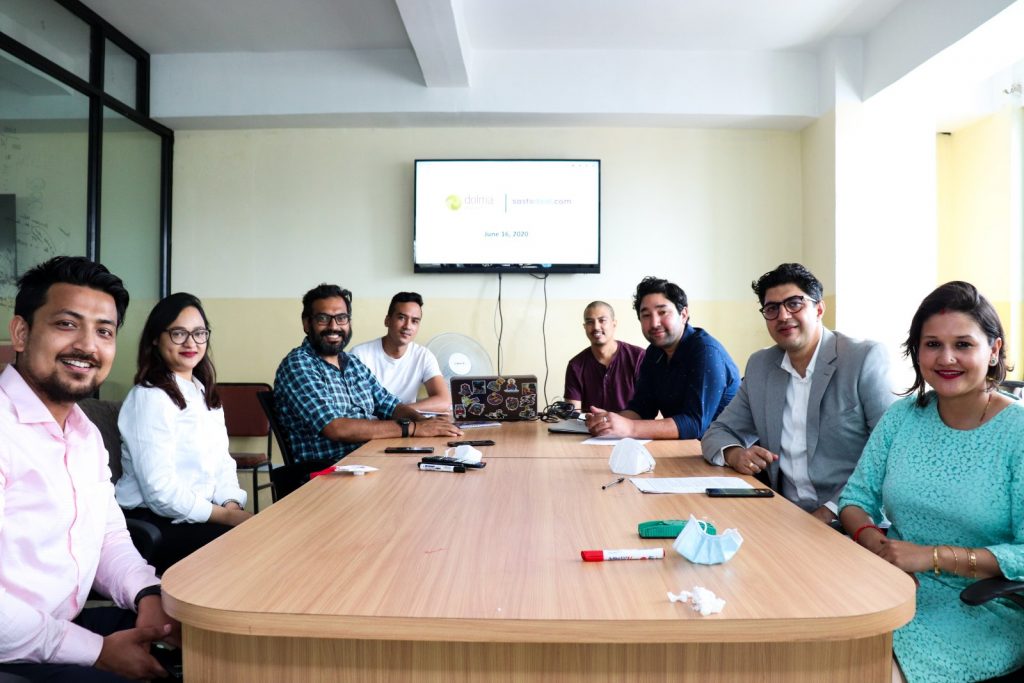 In a round of Series B funding, Sastodeal once again received another set of investments from the IME group in 2021. The investment was equity-based and no side has disclosed the amount of investment or equity received.
And while Sasto Deal's market value in regard to other e-commerce portals is up for debate, even after receiving all these funds Sasto Deal's momentum in the market seems to be going down. It does look like the prior investments were not exactly used in a way that would help increase their marketability.
Sajilo Sewa
Another Nepali startup that comes to mind when looking for companies that received some major investment is Sajilo Marmat Sewa, now known as Sajilo Sewa. The company was started in 2017 by graduates of Business Management and Electrical Engineering. For workplaces and commercial buildings, Sajilo Marmat Sewa specializes in new installation and maintenance solutions. Its specialized specialists offer upkeep services and solutions for carpentry, electrical, air conditioning, plumbing, and computer hardware and networks.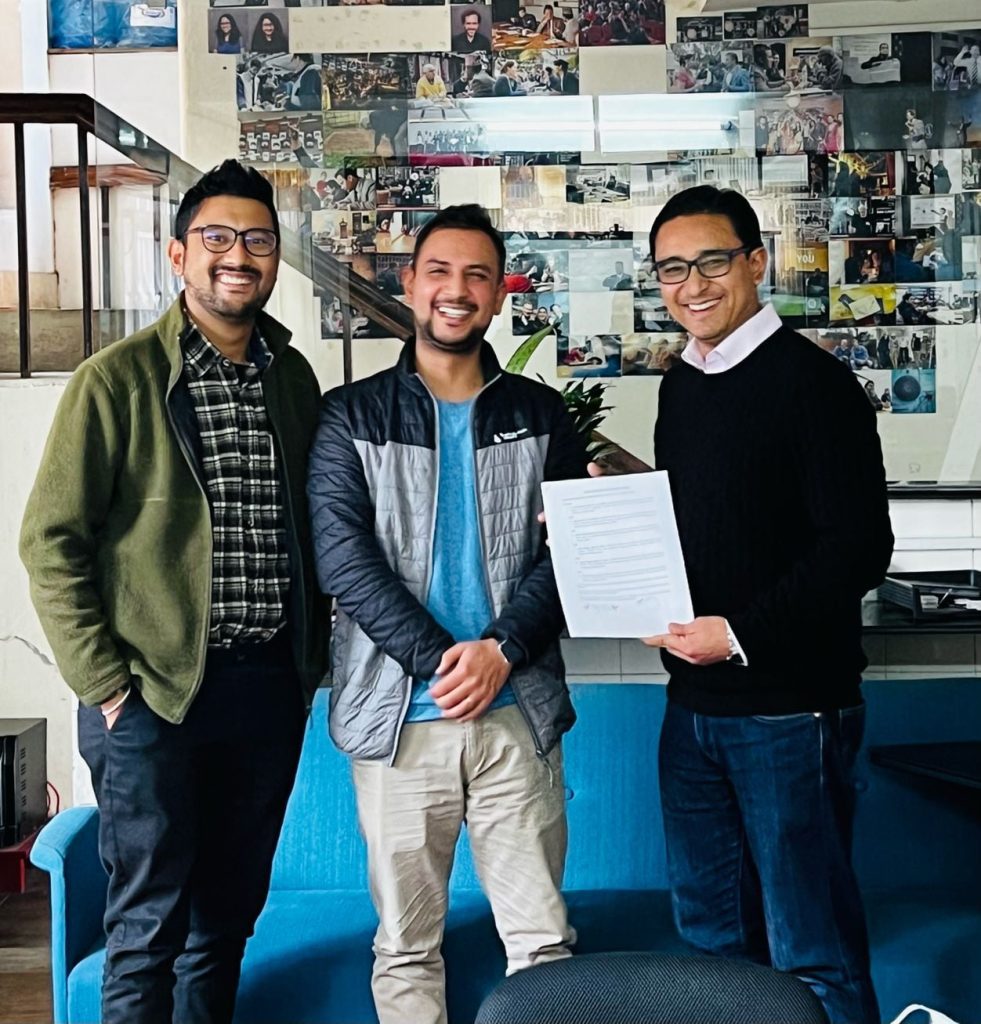 After witnessing its growth in the last five years, the company finally decided to raise investments in March 2022 and received an amount of NPR 100 million from True North Associates. The company stated that with the received investment they would add in new services and rebrand to sustain themselves in the market. At the end of March, the company introduced its new logo and name; Sajilo Sewa.
Initially, after receiving the investment the company did add many more services, such as pest control, tank cleaning, and glass/aluminum repairing, however, today their name is hardly heard of. Now, is it because of the increase in the number of competitors or the poor marketing is yet to be figured out. But by using the investment in the right way there is a chance that Sajilo Sewa might rise again.
Upaya City Cargo
Another up-and-coming startup is Upaya City Cargo, which is an end-to-end online logistics company providing service across 4 verticals. The services within the 4 Verticals include Upaya on Demand, Mero Upaya, Upaya Fulfillment, and Upaya Transport. The logistics company even received the 'Best Startup of the Year 2021' award at the NewBiz Startup Summit and Awards.
In June of 2021, Upaya City Cargo received NPR 180 million in investment from Dolma Impact Fund II. The company announced that the received investment will be used to expand its business and provide its services across major cities of the country.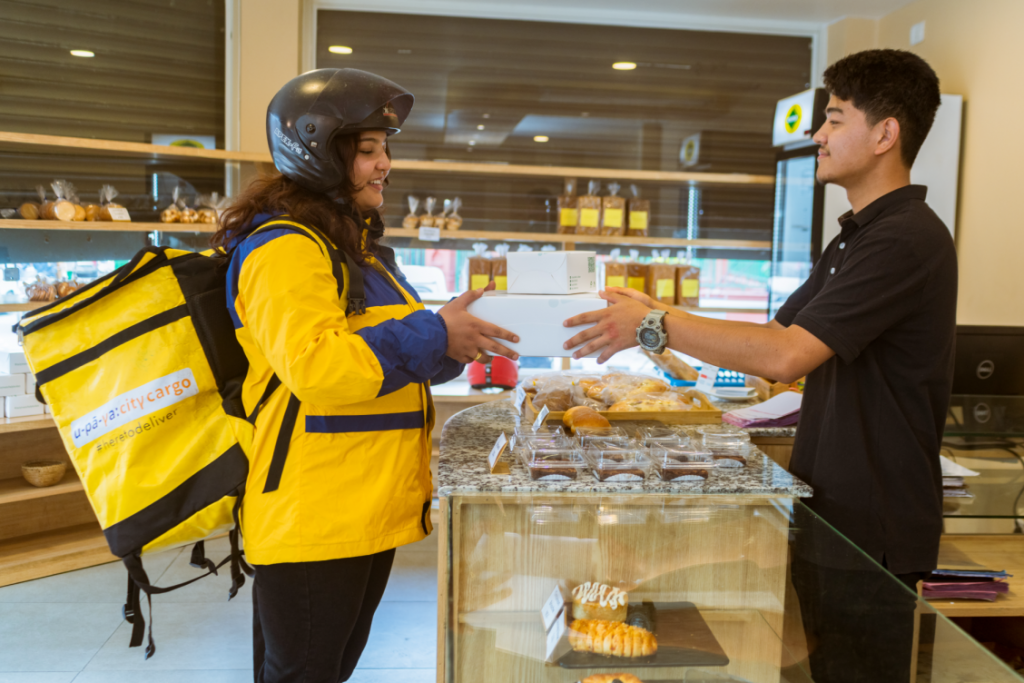 Looking at Upaya City Cargo's marketability within the past year, it seems that the company is using the received investment in the right way. In the past year, the company has not just created new verticals within its products and services but has also been slowly expanding its services to different parts of Nepal. Seems like we will have to wait and see how Upaya City Cargo will continue to use its investments in the future.
Startup Funding in Nepal; Is it just a Hype or a Real Scaling of the Business
All those startup funding in Nepal we discussed above, created a hype in the market at that particular period. They really got an appreciation and the users had higher expectations from their products and services.
However, things did not turn that way! Except some startups like Upaya City Cargo, many of those who got huge investments in millions are not operating properly these days. The e-commerce companies like Sasto Deal is getting a lot of complaints from its users and vendors regarding the customer support and product availability. Even Hamrobazar (which was acquired by MNS) is giving a poor performance after being acquired. The startup community is asking for the whereabouts of Sajilo Sewa too. And once a food delivery king in Nepal- FoodMandu seems to be out of the competition soon after it rebranded with its logo.
So, there lies a valid question- After Getting Such Investments, Why Do These Startups Seem to Slow Down Instead of Scaling Aggressively?
The major problem is while scaling with the resources. After getting the investments, the companies seem to fail at allocation of that resource. Most of them appear to spend these investments into rebranding, but only a few of them care about product development and improvisation.
Another reason might be the concentration of these startups in the valley only. While some startups have also moved to other cities, expanding their services, most of them are still rooted in the Kathmandu valley which is saturated with companies that offer similar kinds of products and services to the users/customers.
These all start ups fundings listed above were not the part of any funding competition or events. Rather, they pitched their idea to the private investors and venture capitals to get the additional funding in their business. While saying that, most of these huge investments in the startups are from popular investment funds and companies like Dolma Impact Fund, Team ventures, etc.
Some of the few events like Startup Fest, NYEF Awards, etc have added a brick to the wall to support financing for the startup community. Similarly, Shark Tank Nepal is also coming soon where you can pitch your business idea and grow it by securing funding. Although we have pointed out the problems startups get into after securing fundings, investments are still one of the huge requirements to grow them. Business expansion and scaling simply is just a fancy dream without investments.
What are your thoughts on the issue we addressed here? Is the way startup fundings operate efficient enough to grow the companies here? Should there be any monitoring system or mentorship for the startups such that they can grow better after receiving the investments? Feel free to drop down your comments.
Also Read: Why is Print Advertising Still Relevant in this Era of Digital Marketing?