We all are uncertain how long this restriction on the pandemic would go for. If you are working abroad and wondering how to send money online to home, then we bet this article would help you out.
Whether you are working in Malaysia, USA, UK, Kuwait or any other major foreign employment destinations, remitting money to Nepal online and receiving them is easier now. Thanks to digital wallets like eSewa, Khalti, IME Pay, and so on. Most of these PSPs have partnered with the international money transfer agencies abroad which channel the money sent from Nepalese in Abroad. And, their recipients can directly receive it either in their bank account or in their digital wallet account.
Since the banking services are limited to a few hours only and the cash points are closed due to the restriction, it's better to opt for digital remittance while staying at home. We have come up with an integrated article about remittance in Nepal.
Revealing Some Facts about Remittance in Nepal
Nepal is one of the top 20 remittance receiving countries in the world and among the top 5 of them in South Asia. In 2076/77 alone, Nepal witnessed the inflow of Rs 642.14 billion in remittance in the first eight months (mid-July 2020 to mid-March 2021) of the current fiscal year.
The remittance sending points generally covers the gulf countries. Malaysia is the top most foreign employment destination for the Nepalese since more than 700,000 of them are working there (according to the report from the Ministry of Foreign Affairs). Remaining remittance inflows from other destinations like Kuwait, Bahrain, Qatar, Korea, Japan, UAE, Europe and the USA.
How to Receive International Remittance in Nepal via Digital Wallets
If you are working abroad and struggling to find the easiest way to send your hard-earned money to back home, here are some P2P payment systems for this purpose. Yes, now you can send money home directly via the these digital wallets.
1. IME Pay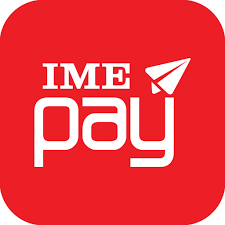 IME has been used synonymously with the term "remittance" in Nepal since its inception. Thanks to their tenacious advertising and marketing campaigns!
It has a feature of remittance to ease people in sending money from abroad and receiving it on the other side. It also allows you to send money from 435,000 international locations and 159 countries to Nepal. While sending from abroad, one can select the partner apps that integrate with the IME Pay app regarding the country you are in.
For instance, Nepalese from Malaysia can send the amount via RIA Money Transfer and that amount would be directly deposited in the IME Pay account of the receivers in Nepal.
IME Pay has partnered with various money transfer agents varying from country to country to ease the Nepalese abroad in sending their hard earned money to home and tracking them.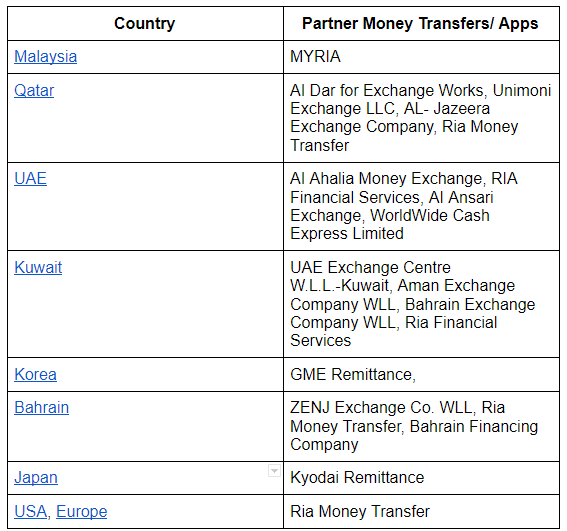 How to send money using IME Pay?
All you have to do is choose the money transfer app or service according to the country you are currently in and then:
Find an agent location
Prepare for your agent visit
Complete your transaction
Notify your recipient
Send to bank account or IME Pay Wallet
In the receiving end, follow these simple steps to receive money via IME Pay app from abroad:
Open IME Pay app and go to remittance option
Tap on Track money on the left side of the screen
Tap on the country where you would like to receive money from. In this case, tap on "Malaysia"
Enter the control number as sent by the sender and hit the next icon
Money availability status is shown in detail here. If your remittance is available to be received you may find your nearest Agent to receive it in cash by tapping "Nearby Agents"
Click on "Receive Money" if you want to receive money directly to your wallet
Enter your 4-digit wallet PIN
Review your transaction details and tap on the Receive button
You will have now received your remitted amount directly in your IME Pay Wallet Account. Tap on "Done"
2. eSewa

eSewa has its own product eSewa Remit to render domestic and international remittance services. Having over 8000 agent locations, eSewa remit allows you to receive remittance from over 200 countries via their partner agencies like Remitly, World Remit, MoneyGram, Wire Barley and others.
We have prepared an article before to inform you about how to receive and send remittance using eSewa remit. Read How to Receive Remittance Directly via eSewa in this Lockdown? to know the full procedure of international remittance using eSewa.
3. Khalti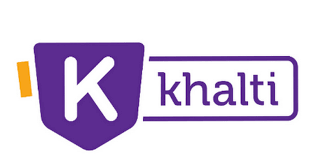 Khalti is another digital wallet that also has the feature of digital remittance to ease both domestic and international remittance services. For domestic remittance ,you can simply go to the "remittance" option and then select the district you would like to send money to; then enter the other details of your recipient and done! Domestic remittance is supported by City Express, Nepal Remit, Bhatbhateni Money Transfer and I-Pay on the sending side while all except City Express are available for the receiving side.
For international remittance, you have to send remittance through its partner money transfer agencies like Remitly , Western Union, MoneyGram, Ria and World Remit to the Khalti app of the recipients. The remittance service from Remitly to Khalti users is supported in 17 countries. It is available in Austria, Belgium, Denmark, Finland, Germany, Ireland, Italy, the Netherlands, Norway, Spain, Singapore, France, Sweden, the United Kingdom, Australia, Canada, and the United States.
How to send money from Remitly to Khalti?
Login to Remitly through the app or website
Select Get Started
Choose Khalti inside Mobile as a delivery method
Enter the details like amount, debit/credit card details, address and recipient's name
Tap on next to complete the transaction and then inform to your loved ones in Nepal
How to receive remittance in your Khalti app?
Sign up and login to Khalti app.
Tap on "Remittance" icon
Tap on "Receive Money", enter the control number/PIN code received in your mobile device and click on "Next"
Click on the "Receive Money" option you see and you will get the confirmation page click on ok.
You will receive a success message after clicking Ok.
Pay attention to the few things while using this remittance service from Khalti.
4. PrabhuPay

Prabhu Pay has also been offering remittance services by integrating Prabhu Money Transfer in its system. With its national reach in Nepal, one can transfer money directly to an existing beneficiary's bank account via domestic remittance.
For the international remittance, it has partnered with the following companies:
MoneyGram
Enjaz
CIMB Islamic
Habib Qatar
UAE Exchange
Transfast
TML Remittance
City Exchange
How to send money home using Prabhu Money Transfer ?
This process is similar to other international remittance options where you need to:
Find an agent location
Prepare for your agent visit
Complete your transaction
Notify your recipient
Once the recipients get their money directly into the bank account, they can transfer it in their Prabhu Pay wallet.
Thanks to Digital Wallets! Remittance in Nepal has changed its light.
These digital wallets are supporting international remittance by collaborating with international money transferring agencies abroad. Besides them, there are other remit companies too but we want you to open your eyes to digital wallets too.
What does it cost to try for a new way of remittance? Well, it actually costs just some minutes of reading this article!