Quantum Hack Nepal, in collaboration with NxtGen; under the membership of Devfolio, is all set to conduct the first digital fair and the largest international digital hackathon in Nepal.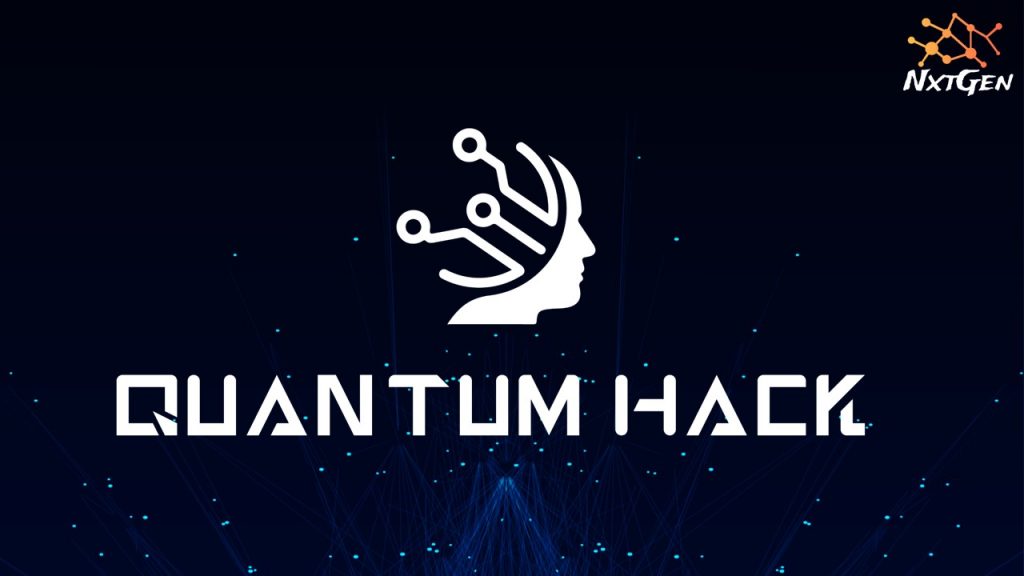 This Hackathon is set to take place on August 28th and August 29th, 2020. It is a mega event which will consist of 60 teams formed by 240 participants from all over the world. The participants will build technologies and applications that combat the modern problems in sectors like Education, Health and Urban population management, Disaster Management and Preparedness, Fintech, Entertainment and Open idea.
It will be a full 24-hour event which is going to be something really great to look forward to. But, that's not just it, the main competition will also be supplemented by various workshops, games and fun sessions. So that you can have an experience of a life time. It has games, hunts and so much more.

Some of the events during the Hackathon are: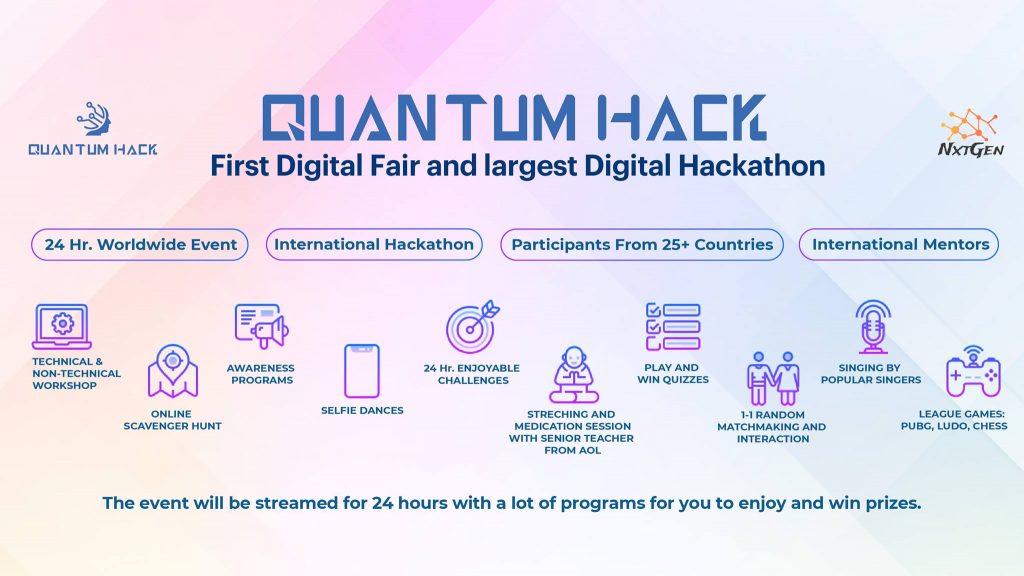 Technical and non-technical workshops
Online Scavenger Hunt
Awareness Programmes
Selfie Dances
Quiz Competitions
Meditation and Relaxation
One to One matchmaking sessions
Singing
League Games (PUBG, Chess, Ludo)
Moreover, the event will be joined by some of the renown celebrities of all-time for an amazing musical performance. Yes, you got that right, there will also be performances from:
Sushant kc
Anusha acharya
Ves raj kadel ra
Saroj gajurel
So, we can mark our calendars for the big day. Also, Quantum hack Nepal in co-operation with NxtGen under the membership of Devfolio has been organizing many amazing pre-event sessions already and the list still goes on. They had also organized webinar events on Social Entrepreneurship and had announced about open-art competition. These events were full of amazing gifts and prizes. The best part is if you don't know about it already then there is still a chance for you to take part in this competition.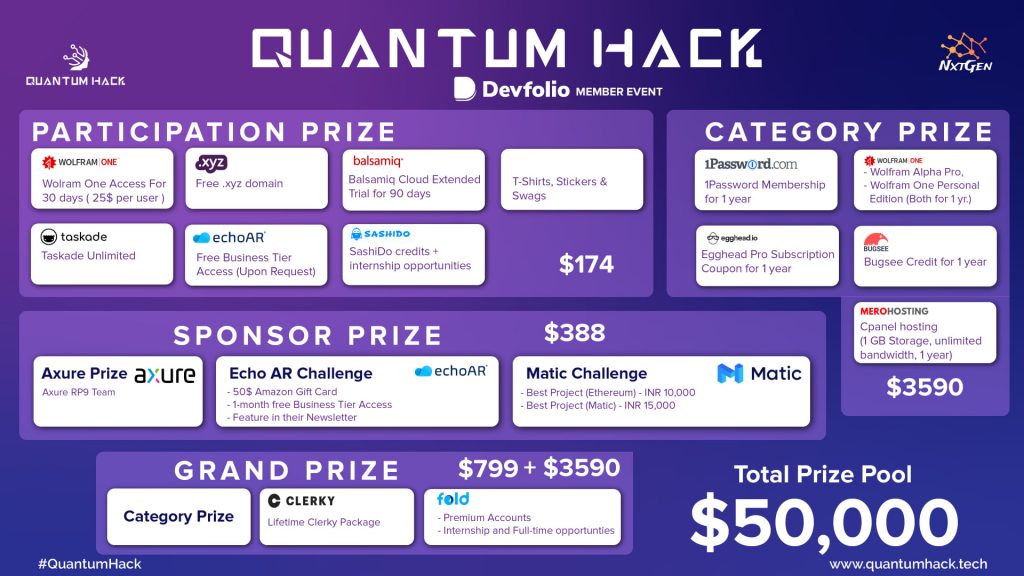 With amazing pre-event, exciting prizes and the overall grand event which is the highlight of 2020. There is so much more this event has to offer. So be sure to check out everything about Quantum hack Nepal.
Event Details:
Promo Video Link: Click here
For more information on Quantum Hack: Click here
Registration for QuantumHack: Click here
Date: August 28th and August 29th, 2020.
Open-Art Competition event details:
Submission till: 25th August 2020
Vote Collection: 27th August 2020
To know more click here.