Quantum Hack is all set to organize the biggest international online hackathon in Nepal on August 28th and August 29th, 2020. Coordinated by NxtGen under the membership of Devfolio, this hackathon is contemplated to be one of the greatest hackathon events in Nepal.

This hackathon will consist of 60 teams formed by 240 participants from all over the world who will build technologies and applications to combat the modern problems in the following sectors:
Education
Health and Urban population management
Disaster Management and Preparedness
Fintech
Entertainment
Open
Exciting prizes for the big event: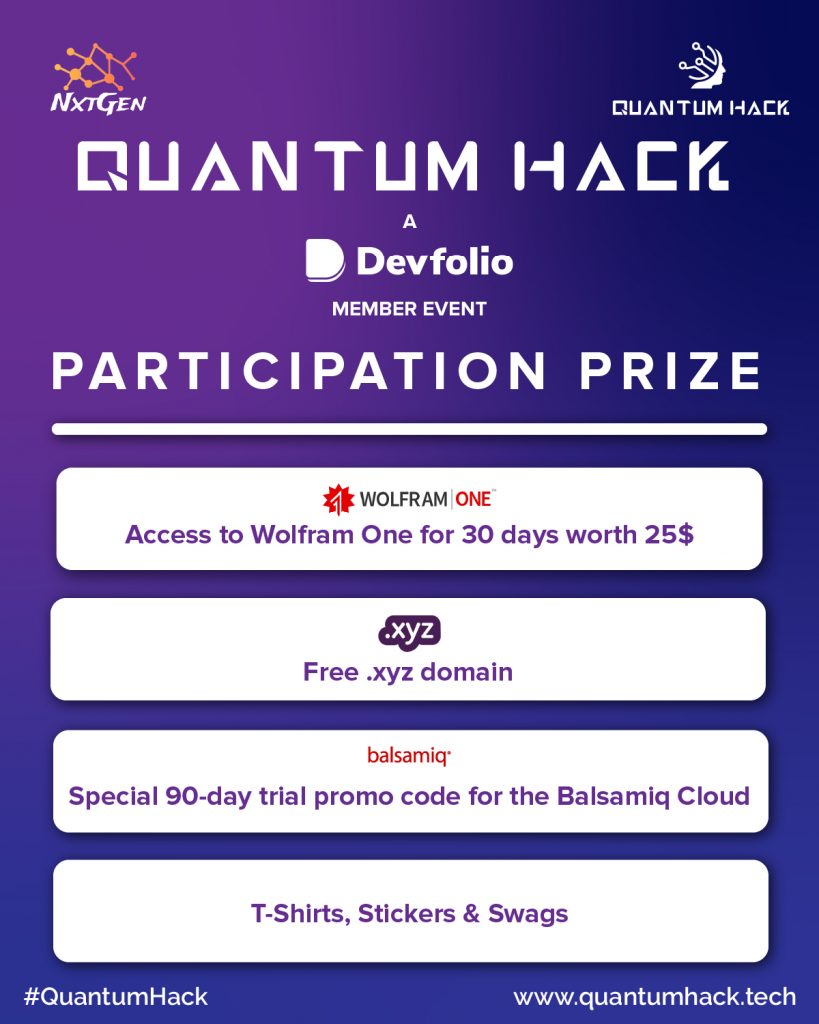 A big event like this definitely calls for big rewards and prizes. So, here is what you can expect:
PRIZES WORTH UP TO 4000$
Category winners will win more than 3500$ worth of prizes.
Overall winners will win an extra 800$ worth of lifetime legal support for their startups and extra cash prizes too.
Participants of the hackathon will win

25 $ worth of sponsor prize from Wolfram (each individual)
a free .xyz domain name
Balsamiq cloud extended trial
free T-shirts, and swags.
But, that's not just it, because Quantum hack is also organizing different exciting events like art competitions, quizzes as pre-event of the biggest hackathon in the country.
Details on art-competition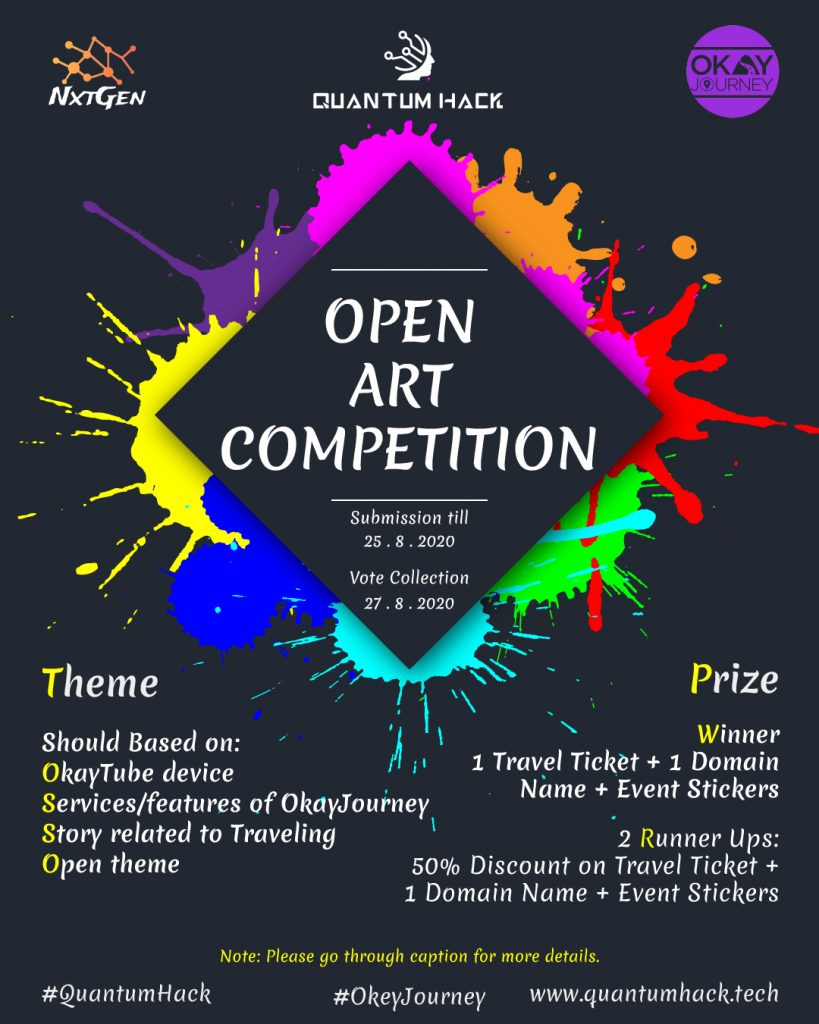 This open art competition comprises of a theme. Here, your art can be based on the following theme:
Okaytube devices
Services/ features of Okay Journey
Story related to travelling or an open theme.
Moreover, you can have the chance of winning some really exciting offers such as 1 Travel Ticket, 1 Domain Name along with event stickers. Not just that, even the runner up gets amazing price offer such as a 50% discount on travel ticket, 1 domain name and event stickers.
Open-Art Competition event details:
Submission till: 25th August, 2020
Vote Collection: 27th August, 2020
Hackathon Event details: