 Ever had a problem while loading funds in your digital wallet? Sometimes you run out of the balance and can not load the fund if you have no internet connection. Moreover, the worst case is if you have no agent network nearby.
Do not worry even if you do not have an internet connection or agent networks nearby.
Now, you can also load your PrabhuPay wallet using the kiosk machine.
How to load Prabhu Pay Wallet Using the Kiosk Machine?
Visit one of the Kiosk machines and select the PrabhuPay icon on the screen
Enter your PrabhuPay username and click on Next button
Enter the required amount and input the cash into the cash acceptor
Click "OK"
Then your fund will now be loaded in to your PrabhuPay account.
What is a kiosk machine? How is it bridging the cash-based economy and digital economy?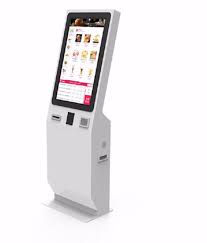 If you have used a kiosk machine, you can make recharges by inserting cash into that machine. It's similar to a vending machine where you insert coins or cash and then the product you paid for drops off from that machine. it is mostly popular in the markets where you can buy food items directly from the vending machine.
A kiosk machine is similar to the vending machine. It allows you to recharge your wallets or mobile top up. Even you can find a kiosk in the banks where you get tokens for your turn to take banking services.
Kiosk machines can be useful when you are out of the balance in your mobile phone or digital wallet. It is the best option for reloading funds offline as it does not require an internet connection. If you have cash, you can simply enter it into the cash acceptor and get your things done.
Moreover, it has also supported digital banking as you can both withdraw and deposit money from this machine now on.
Recently, Nabil Bank and Prabhu Bank have started services from cash recycler machine. It is like an ATM machine that allows both withdrawal and deposit cash. Moreover, you do not need to make a visit to the bank. You can find one in the Babarmahal branch of Prabhu Bank.
Moreover, the cash recycler machine has the capacity to detect fake and old bank notes. It rejects such notes.
Also Read: Cash Recycler Machine in Nepal; Are Nepalese Customers Ready For this Technology?