Nepal Mental Health Initiative is the collective effort of six local organizations (Global Shapers Kathmandu Hub, ANTARANG, YUWA, Happy Minds, Nepal Institute for Research and Communications (NIRC), and Pahilo Kadam) to de-stigmatize mental health in our community.
On the 8th of August, 2022 Nepal Mental Health Initiative took the initiative to launch its website which consists of a publically generated directory of all mental health professionals. The launch program was held at the National College Auditorium Hall and included attendees from mental health professionals, and representatives from different mental health organizations, and colleges.
About Nepal Mental Health Initiative
Nepal Mental Health website is the first of its kind created as a collective effort of many individuals and organizations. Although there have been many attempts to develop similar databases in the past, those plan seems to have fallen through. As per Saurav Thapa Shrestha, a member of the initiative, "it is an attempt to make information readily available to those seeking mental health specialists and gives a platform that allows them to choose where they fit to take counselling from."
The Nepal Mental Health website provides visitors access to information on various mental health professionals, their office hours and fees as well as various other features. In the database tab, users can find professionals that want to seek help from according to their needs.

The site also consists of a section where visitors can recommend professionals by filling in a form with the required details, which are then added to the database.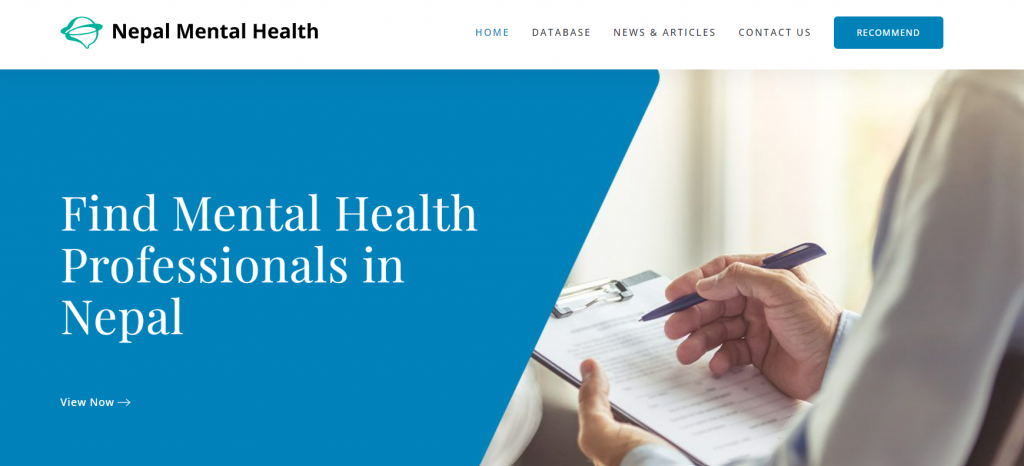 The event also consisted of a discussion session on the importance of databases in mental health. Various representatives from different organizations, such as Mr Anuj Poudel from Pahilo Kadam, Ms Sunita Shrestha from ANTARANG, Mr Drona Uprety from NIRC, Ms Riju Dhakal, YUWA and Ms Shreeya Giri from Happy Minds, were present at the event and shared their insights. The session was moderated by Gunjan Ghimire from Global Shapers, Kathmandu Hub.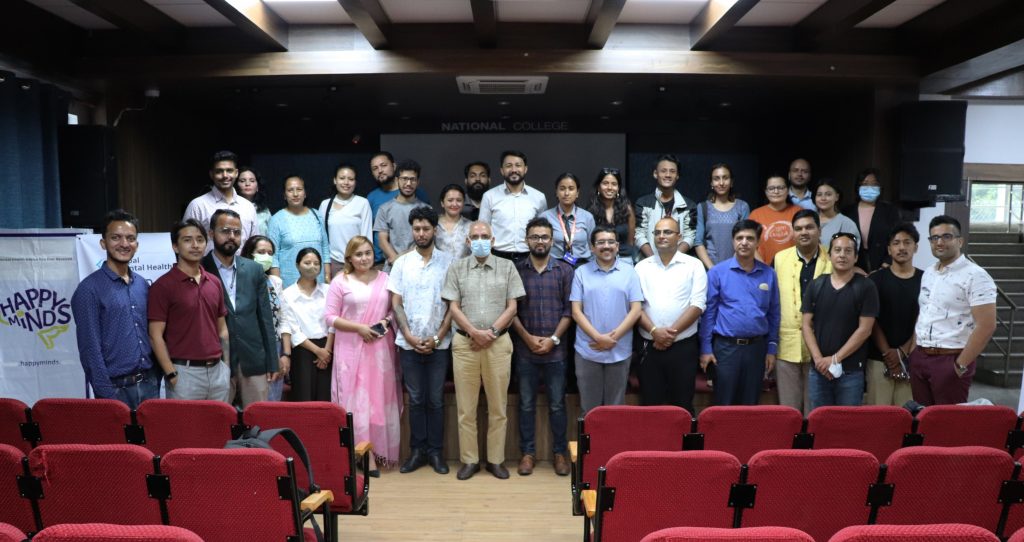 Ms Riju Dhakal stated the importance of such a public database, as it is a crucial step when making decisions about establishing advocacy based on the analytics performed by the website. All the available data will be extremely valuable to users, particularly those who are seeking information related to mental health-related. With the help of the website, hundreds will be able to gain access to various resources on mental health concerns published by different institutions and organizations.
"Bringing organizations together for this initiative is part of a larger goal to advocate for the de-stigmatization of mental health, and a collaborative effort for playing a critical role in making this issue a priority," says Anamika Nehuray, Regional head at Pahilo Kadam.
The website is said to represent the first step by the Nepal Mental Health Initiative to promote awareness across the spectrum on issues regarding mental health. The initiative also plans to partner with other organizations to create a broader network that can help in addressing issues related to mental health and its consequences in the long term.
Also Read: Subscription-Based Packages Available for Nepal Telecom's 4G Wireless Home Broadband Service