Nepal Clearing House Limited (NCHL) is stepping on its 14th Anniversary date on December 23, 2022. On this occasion, it is allowing free fund transfers and cashback to its users.
Free fund transfers
On NCHL's 14th Anniversary, it is offering free fund transfers to various banks and financial institutions listed in connectIPS for all-day long on the 23rd of December, 2022.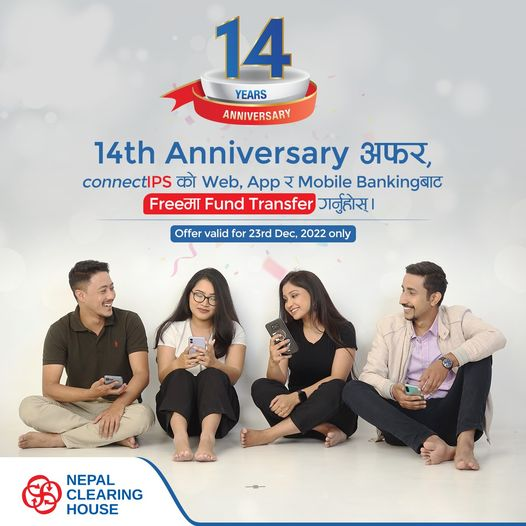 On that day, you can transfer the funds between banks and financial institutions for free on the following platforms:
connectIPS web
connectIPS mobile app
connectIPS fund transfer option in the mobile banking app as well as internet banking
You can access the web version of connectIPS through this link https://connectips.com
You can download the connectIPS app for both Android and iOS devices from the Google Play Store and App Store respectively.
In your mobile app, you can make fund transfers by choosing the connectIPS option.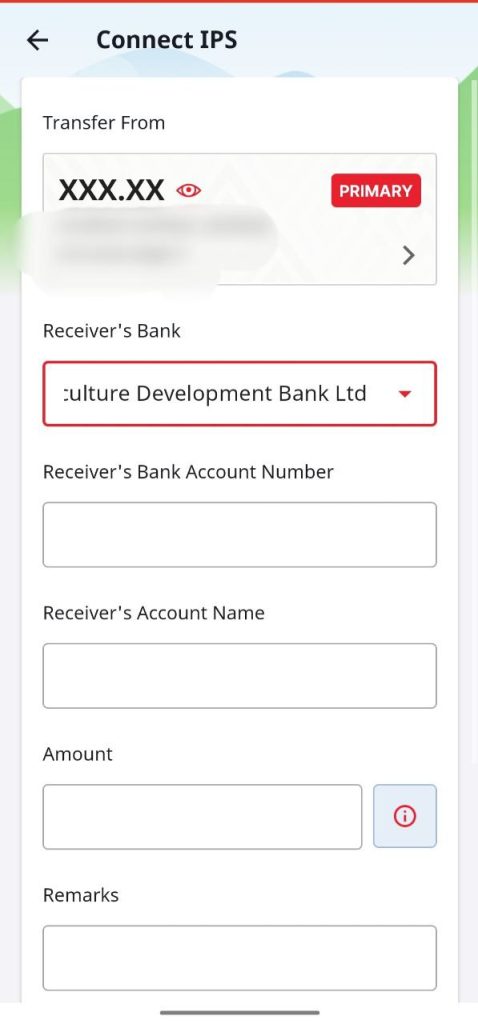 Get 14% cash back on utility payments
Marking the 14th anniversary, NCHL is offering the same amount of cashback to its users i.e. 14%. While paying for the utilities through connectIPS, you can get 14% cash back (up to Rs 140) on the date of December 23, 2022.
This includes the payments made for:
Electricity Bills
Internet Payment
Mobile Top-up
ADSL, NTC, Ncell, Smart Cell, Landline recharge
TV payment- Dish Home
You can enjoy this cashback while making utility bills payment through the web version of connectIPS and the mobile app.
connectIPS is one of the digital payment systems of NCHL. Nepal Clearing House Limited (NCHL) is the central clearing house for funds that are transferred between various banks across its various platforms:
NCHL-IPS
RTGS
NCHL-ECC
CORPORATEPAY
connectIPS
National Payments Interface (NPI)
National Payment Switch (NPS)
NCHL is an entity promoted by Nepal Rastra Bank and various BFIs to serve as a clearing house for the financial transactions that take place between banking customers, corporates, banks, and financial institutions, and government units through banking channels and digital payment systems under it.
Also, it has been leading the operation and development of the National Payment Switch (NPS), which is propounded in the Digital Nepal Framework as a strong foundation for the development of the digital economy.
National Payment Switch is the system that is near its second phase where P2P transfers between wallets through a single platform are coming to be real in Nepal. NCHL is operating National Payment Switch Also, the interoperability between payment platforms like cards, QR payments, PSPs, PSOs, mobile wallets, and mobile banking apps is improving.
Also Read: Nepal Telecom requests users to register mobile numbers in their own name
CorporatePAY: A Platform for Digitization of Payments for Businesses in Nepal