Nepal Clearing House Limited (NCHL) has revised the daily transaction limit for making payments through connectIPS. It has doubled the daily transaction limit for mobile apps and web application of connectIPS for making payments.
Now one can transfer a sum total of NRS 2 lakhs from the mobile app and NRS 20 lakhs from the website of connectIPS per day.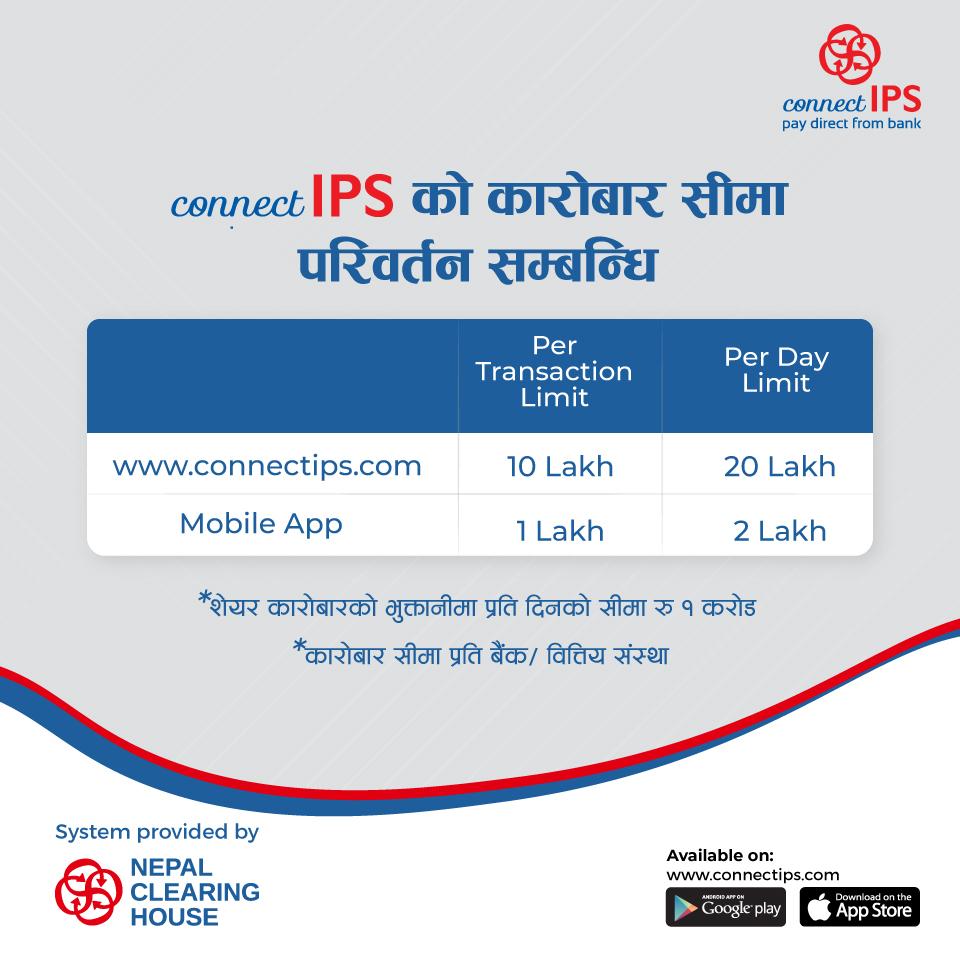 Previously, the limit was set to NRS 1 Lakhs and NRS 10 lakhs for mobile app and web apps respectively.
According to NCHL, this new transaction limit for connectIPS users has been in effect from the 1st of Chaitra, 2077. Further, it has been stated that the respective banks and financial institutions may have different limits as per their internal policy and this limit also may change with /without notice as per Nepal Rastra Bank's directive.
Also read: https://techsathi.com/getting-started-with-connectips

This raise in transaction limit by Nepal Clearing House Limited would be hopefully an effort to make a conducive environment for seamlessly easier mode of making paper-less payments of higher amounts. Few days ago, Nepal Rastra Bank had also revised the daily transaction limit for mobile banking and internet banking systems. These steps are undoubtedly placing the brick on the wall to form the foundation of digital economy. However, the systems should be enough to resist potential threats of frauds and thefts in the digital payment environment.