Internet access has turned out to be a crucial thing right now. If you are someone who is willing to enjoy internet with no hindrance and instead with a high convenience , you are at a right place. This post deals with something similar to it.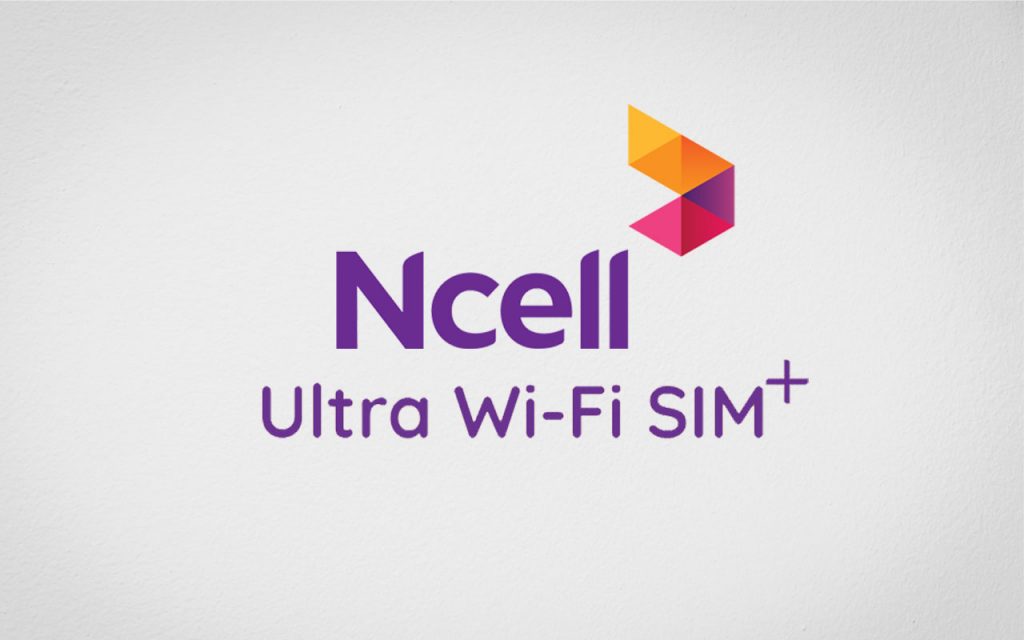 Ncell Axiata Limited has lately introduced Ncell Ultra Wifi SIM Plus under its umbrella "Plus Campaign". It is basically a home and office wifi service . In addition to it, it's an internet solution to get rid of all sorts of inconveniences that a complex internet setup beholds. Ncell uses dedicated spectrum, so Ultra Wifi SIM Plus is comparatively more reliable than normal wifi.
How does Ultra Wi-Fi SIM Plus work?
Ultra Wifi SIM Plus service is a Plug and Play service. This service activates right after insertion of the SIM in 4G compatible devices, handset, router, data card and so on. As soon as you insert Ultra Wifi SIM Plus into your device, it will be latched with the nearby 4G sites. In other words, the SIM will be locked with the nearest Ncell tower and the service will be available within area served by the tower. Apart from this, the signal reach will depend upon features and functions of handsets as well.
Features of Ncell Ultra Wi-Fi SIM Plus:
Now let's list out some of the major features of Ultra Wifi SIM Plus which we have been hearing for quite awhile: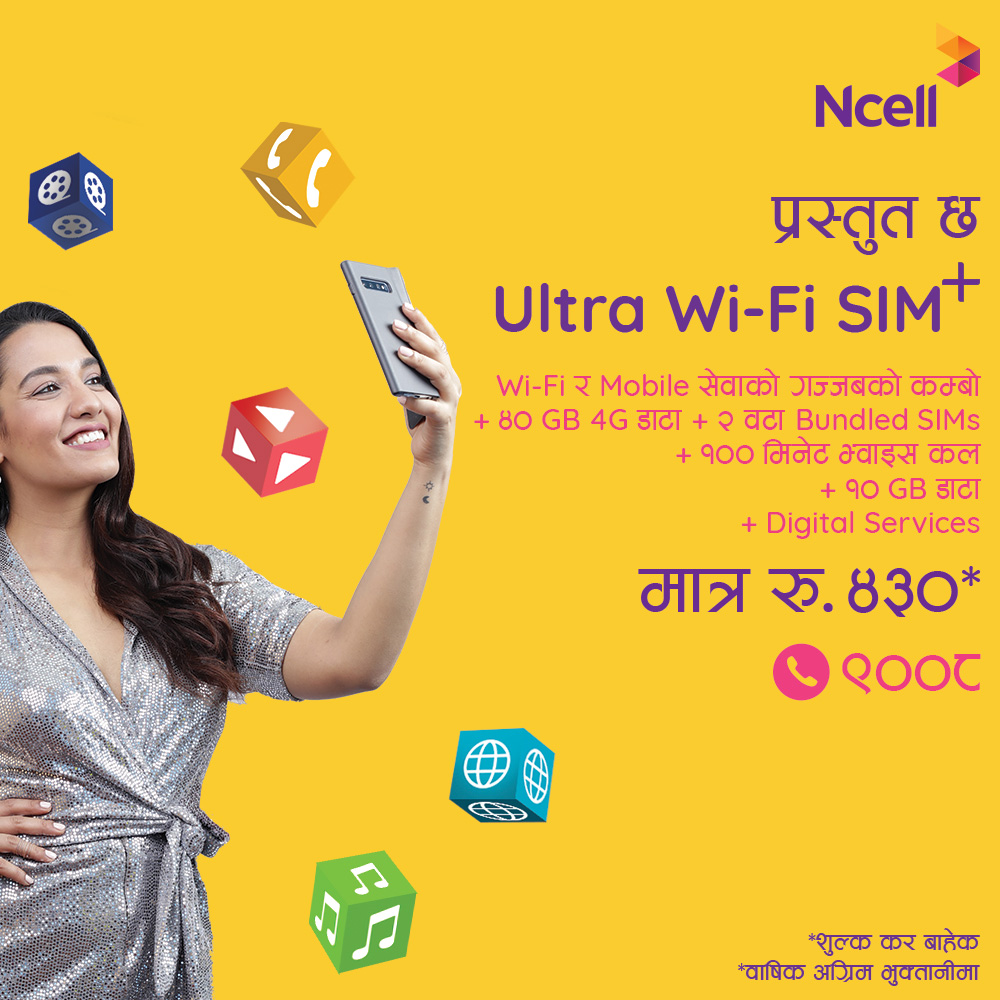 40GB data available to work at your home and office.
Digital services are available only on the bundled SIMs.
5 GB data is available on any network and 5 GB data only on 4G network.
Resources of the pack will recur monthly.
Resources will not accumulate and will expire after a month.
You can easily subscribe to Ultra Wifi SIM Plus from any Ncell center nearby you.
Ncell Ultra Wi-Fi SIM Plus: Price, Package and Services
| | |
| --- | --- |
| Monthly Plan (30 days) | Rs. 651.22 (incl. taxes) |
| Quarterly Plan (90 days) | Rs. 1953.66 (incl. taxes) |
| Half Yearly Plan (210 days) | Rs. 3907.31 (incl. taxes) |
| Yearly Plan (420 days) | Rs. 7814.63 (incl. taxes) |
| Wi-Fi SIM+ Monthly Data | 40 GB |
| Voice Monthly (Minutes) (Ncell to Ncell) | 50 x 2 SIMs |
| Mobile Data Monthly (GB)-2 SIM bundle with data provision | 5 GB X 2 SIMs |
| Prabhu TV | Included |
| Mobiplex | Optional |
| Hungama Music | Optional |
| Daami Music | Included |
The yearly subscription fee is Rs.430(excluding taxes) per month. As no package option is available, the entire service is based on a 40GB data for your home and office. Furthermore, you will also get two 4G SIMs with 5GB mobile data monthly and 50 minutes on-net talk time in each SIM card
Related: Ncell Brings WirefreePlus: A New Internet Experience
Accessibility:
Ultra Wifi SIM Plus service has been activated all over Nepal. Undoubtedly, Ncell's technology is ahead of the services which use fibre, copper and cable. Apart from this, the coverage area of Ncell is large as well. Moreover, with its branches existing throughout the country, Ultra Wifi SIM Plus service can be provided to people easily within 4G coverage area.
Other plus offers from Ncell:
This pandemic period, Ncell seems to be aiming for some new accomplishments. It has been adding fresh offers particularly to its umbrella campaign one after the other. Previously, Wirefree Plus, Sajilo Sim Plus, Endless Kurakani Plus and Non-Stop YouTube Plus made their public appearances and we believe there's still a lot more to come beyond this.