While everyone might be raving about Ncell finally paying their due taxes and donating funds to the COVID-19 cause, there has been a controversial case circulating around regarding Ncell. Allegedly it seems Ncell has been scamming its customers by tricking them into schemes that they do not want to loot money from them.
What's the Story?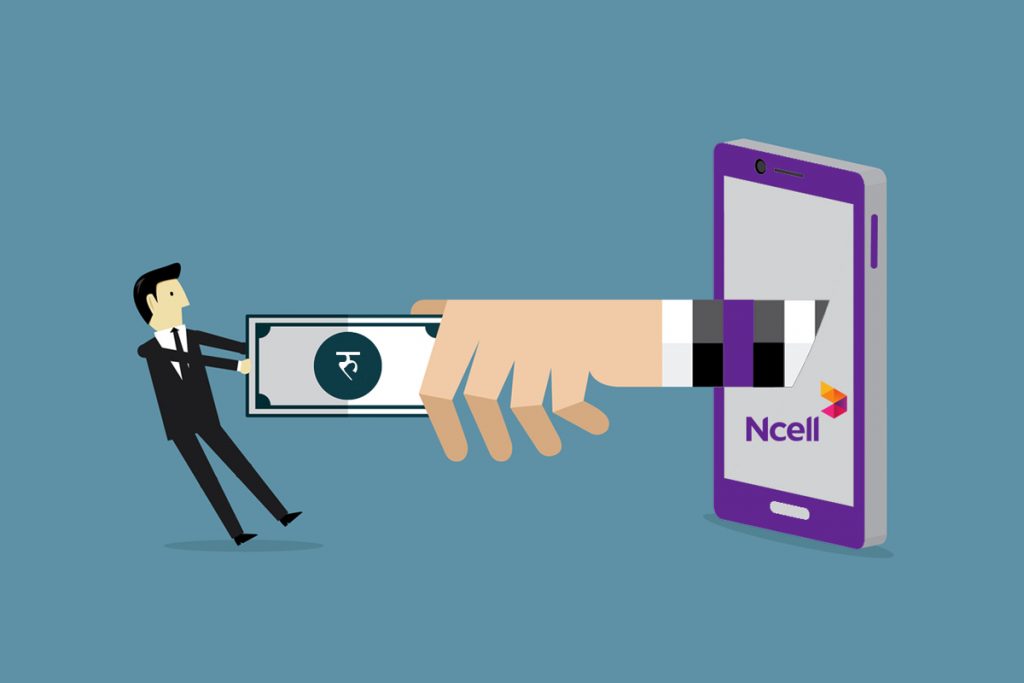 Recently, there have been a lot of complaints going around from Ncell's users that they have had their balanced reduced for no reason. Just yesterday a case gathered our attention in a Facebook Group. A shop owner posted that a customer complained about only having Rs. 31 main balance just after the shop owner had topped up Rs. 100. Also, note that this customer is a normal laborer with a normal handset who doesn't know much about technology. The customer said that he had not called or messaged anyone. Luckily, the shop owner was aware enough to log on to the Ncell app to check the transaction history. While checking to find the cause, he found that the customer was being charged for subscribing to some packages. These were Ncell's packages such as MusicMeter Content, VideoPlus Content, Huawei Games Content, and so forth. The customer had no clue about this whatsoever.
Later on, after this case gained the attention of Ncell, they responded to the person who posted about the issue. They went on to make an adjustment to the balance of the customer by returning Rs. 520 to his balance. However, this was just one of the many cases and a lot of people might still be unaware of such issues. Many people like the uneducated laborer might still be having their balance deducted by being auto subscribed to such packages without them knowing anything about it. Thus, are Ncell only going to refund those who complain about it through social media and once it gets enough attention?
How are these Subscriptions Getting Activated automatically?
When we asked Ncell about the issue, they responded by saying that such services are activated if you click on the ads banner and link while surfing the internet. Further, they went on to say that in order to avoid the activation of such services, the users must read all the information before clicking on related links/ads. If we simply decode this response from Ncell, it means you may get auto subscribed to unwanted packages just by clicking on their ads/ links and they will keep on deducting your balance.
This is an unacceptable and absurd explanation as many people don't know if they are being subscribed to a package by just clicking on an ad/link. In a scenario where most of the news sites are filled with ads, such ads link might get clicked unknowingly as well; especially if that person is someone like an elderly or an uneducated person in the case before. To make people subscribed to such schemes without them being aware of it is a total scam by Ncell. This looks more like a trap set by Ncell to leech money off its users. Now, the question arises how auto-activation of such services are allowed? Nepal Telecommunications Authority should be taking strict actions against this. A large number of helpless people are being robbed by such acts.
Making ends meet?
Ncell currently has over 1 crore 72 lakh users and who knows how many people might be facing similar issues. Well, if you just multiply Rs. 520 with just a quarter of the users then you'll have a hefty sum. No wonder they are finally paying their taxes and donating money.
So, we tried to find out other people who had been facing similar issues. While looking into the issue we could find that such cases were faced by a lot of users. Users got messages saying a certain amount has been deducted from their balance due to the activation of some packages. But they in no way intended to subscribe to these packages. It gets even worse as these packages are reactivated once they expire. In this way, your balance will keep on getting deducted until you find out about it and disable the packages which seems extremely unlikely for the population who is not much technology aware.
Keep in mind, these are just some screenshot from users that we found on social media who faced similar issues. We're sure there are a lot of more users facing these issues.
Finally, a message to all Ncell users from us: Please download the Ncell App and check the transaction history. You might also be facing a similar problem and having your balance deducted without you knowing it. Also, if you are facing such issues, please take a screenshot and share it with us. You can post it and tag us on your posts.
---
Follow us on our Facebook, Instagram, Twitter, and Youtube accounts and Viber community for our regular updates.