 The day has finally arrived when we can use use our existing mobile balance for financial transactions. Yes, you heard it right! This has become a reality with the recently announced digital payment gateway, Namaste Pay.
Nepal Digital Payments Company Limited (NDPC) has named the new digital payment app 'Namaste Pay' as hinted by the company's website. Earlier, Nepal Rastra Bank gave the approval to Nepal Telecom for operating its own mobile wallet a few days ago.
About NDPC
Nepal Digital Payments Company Limited (NDPC) is a public company established by the joint investment of Nepal Doorsanchar Company Limited (Nepal Telecom) and Rastriya Banijya Bank Limited. Their main aim is to provide easy and affordable cashless payment services to people across Nepal. Not only they wish to improve financial inclusion but also realize the national goal of digital society.
Namaste Pay: Largest PSP in Nepal?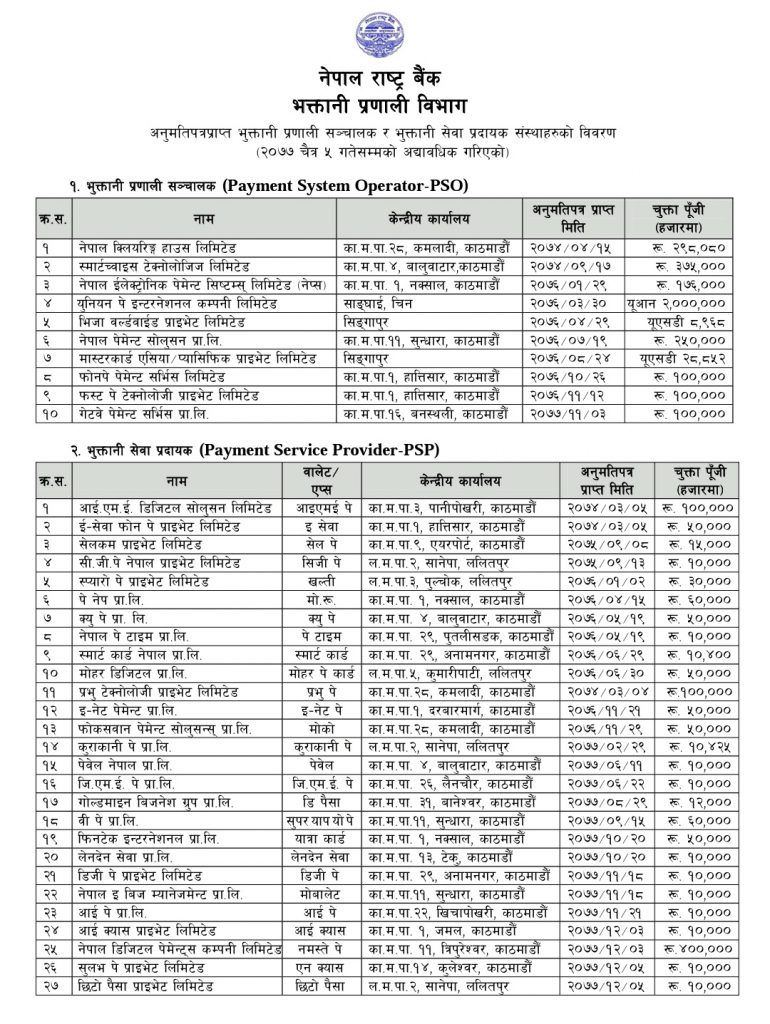 Altogether there are currently 27 Payment Service Providers in the context of Nepal. Among them, IME pay was the biggest and E-sewa the second biggest PSP. However, with the announcement of 'Namaste Pay', it is all set out to take over the top position. Its paid-up capital is 40 crore rupees. This is the highest amount so far among all the payment service providers.
What to expect?
We are seeing huge hype and hopes for this mobile wallet in the market. When it shall finally be launched, firstly, everyone will be able to use their mobile balance just like a bank balance. In other words, all the banked and unbanked citizens of the country can use the mobile balance for financial transactions. They are also preparing to expand the cashless payment services to the grass-roots levels.
The number of digital wallets and payment service providers is increasing in Nepal. But this type of service is being introduced for the first time in Nepal where our mobile wallet and SIM operated under Nepal Telecom would be integrated. Therefore, we can expect other distinct and sophisticated features to thrive and stand out among its rivals.
Features we would like to see:
Some other features that we would love to see in this upcoming payment service provider are:
It shall also possess other services like mobile app, QR codes, etc.
Transfer the user's mobile balance to a chosen bank account according to necessity.
Facilitate the transference of mobile balance between two different SIM providers.
Easy-to-use code-based payment services to benefit feature phone users.