Whether you are a student of traditional on-site colleges or online colleges, studying is an essential way to keep your grades up and pass your exams. Studying once used to mean staying at the library for hours. Now, it does not have to be boring! As digital technology continues to improve, there are more and more apps to help make studying both easier and more fun. The 21st-century student has access to so many amazing technologies that helps him/her score awesome grades. Being a college student myself, I think these are the 5 apps every college student should have.
1. RemNote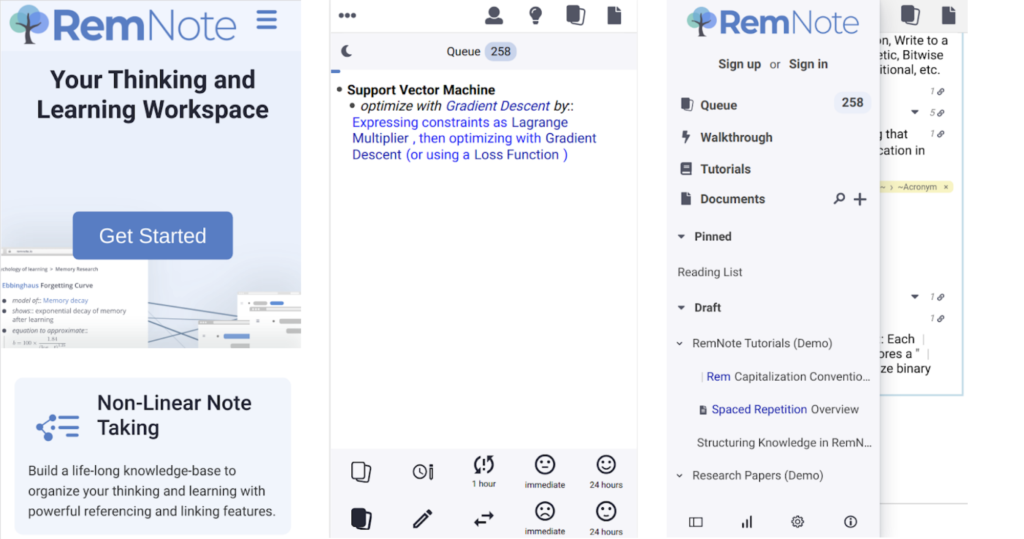 RemNote is the first spaced-repetition-powered note-taking tool that lets you structure information exactly in the way you think about it. It is currently under development and you can get its early access in Google Play Store. The main objective of this app is to reinvent how we learn, think, and collaborate. They are attempting to build an all-in-one thinking and learning workspace which helps individuals and teams organize their thinking, master their craft, and grow their knowledge. Hence, it is one of the best apps a college student can use.
2. Google Calendar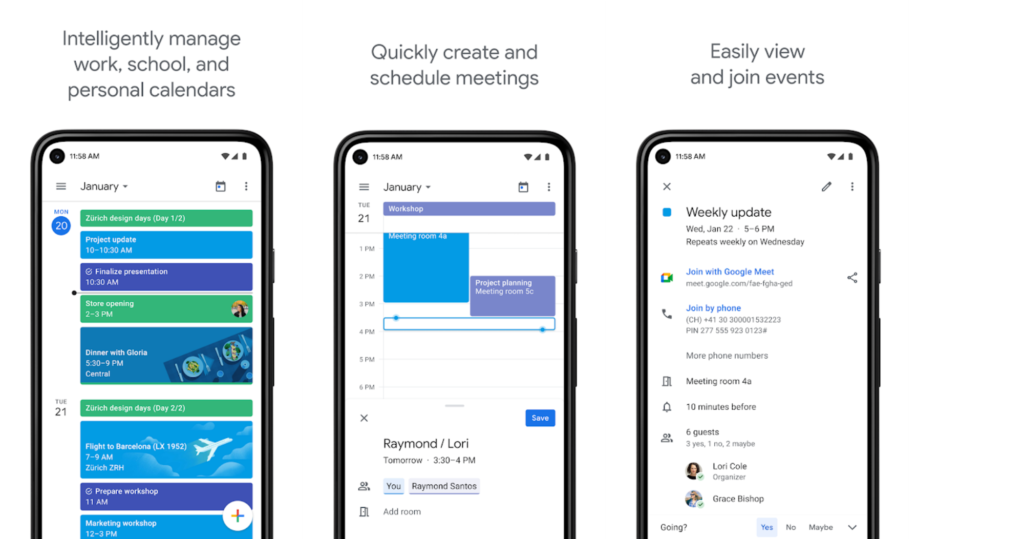 One of the most prominent app developed by Google, Google Calendar is a time-management and scheduling calendar service. It is must have app for students as it saves time and make the most of every day. Not only there are different ways to view your calendar, but also quickly switch between month, week and day view. Similarly, Google Calendar allows users to create and edit events. Reminders can be enabled for events, with options available for type and time. Event locations can also be added, and other users can be invited to events. So, make sure you get this app today to make the most of your day.
3. Habitica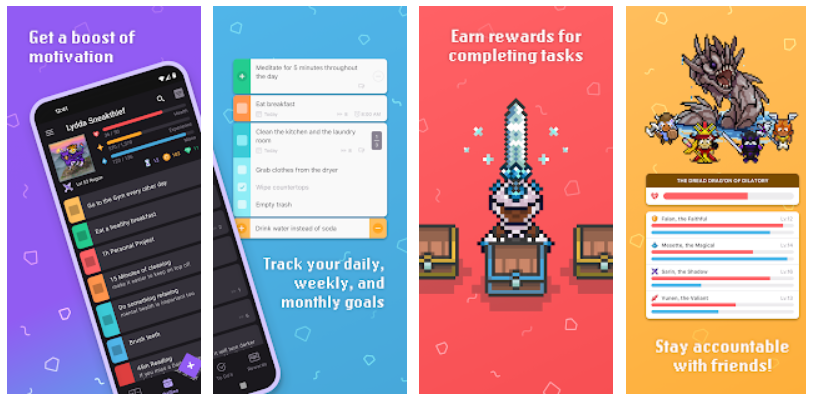 If you are tech enthusiast, chances are you already know about to-do-list apps. There are thousands of such apps available. But, among them, Habitica stands out the most as it allows users to treat their life like a game. This is the ultimate motivating app for students out there. Users can input their Habits, Daily goals, and To-Do list, and then create a custom avatar. Finally, check off tasks to level up your avatar and unlock features such as armor, pets, skills, and even quests! What a fun app, right?
4. Pomodoro Timer: Forest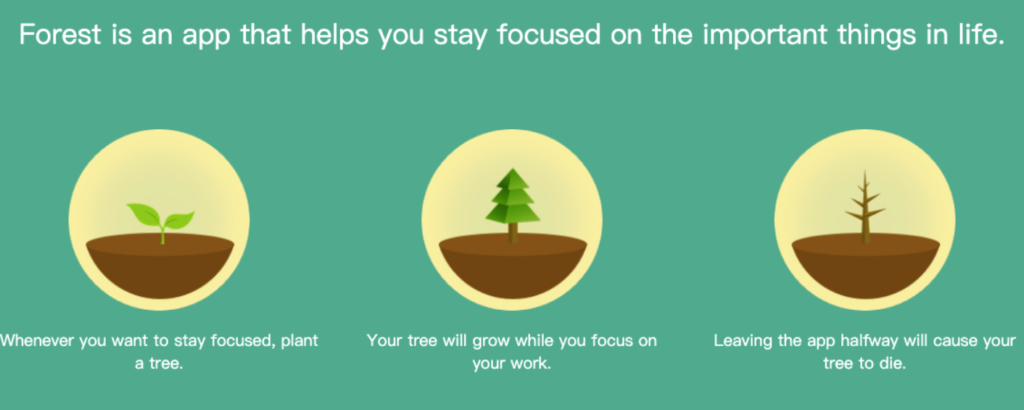 The Pomodoro Technique is a time management method developed by Francesco Cirillo which uses a timer to break down work into intervals, separated by short breaks. There are hundreds of Pomodoro timer apps out there. But, among them, I find Forest to be the best. Forest is one of the most unique Pomodoro apps on this list. The idea behind Forest is that every task is represented in the app by a tree and as you work on your task, your tree grows. But if you abandon your task, your tree dies. So the goal is to grow a forest by constantly adding tasks and completing them.
5. WOOP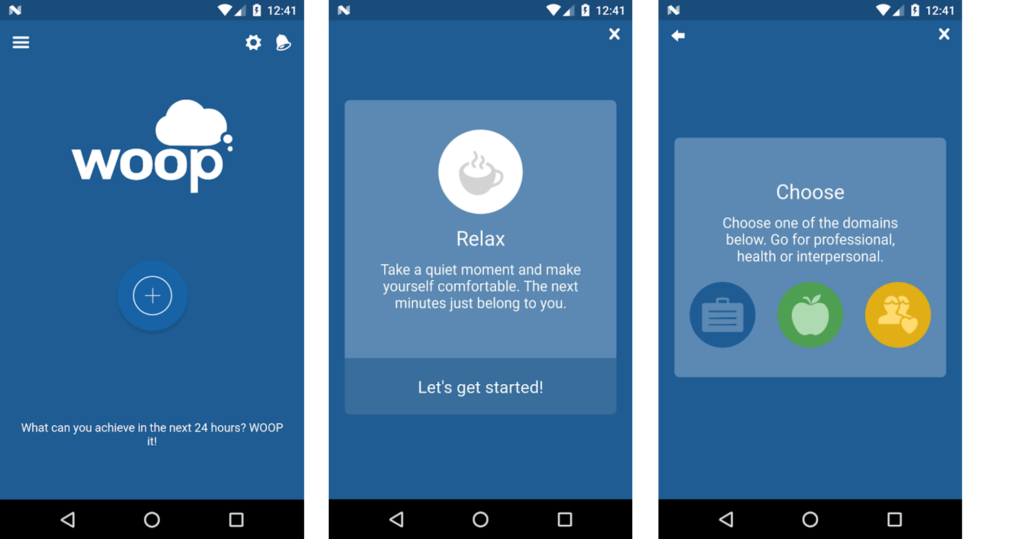 Last but not the least, WOOP is a science-based mental strategy that people can use to find and fulfill their wishes, set preferences, and change their habits. WOOP stands for wish – outcome – obstacle – plan. The main goal of this app is to ensure that you take enough time for your WOOP and that you follow the correct order of the four steps. The developers claim that this app is based on 20 years of scientific research. It is based on scientific approach called "Mental Contrasted with Implementation Intentions". Does it work for you? Make sure you use this amazing app to find it.
Also Read: Top 5 Movies Every IT Enthusiast Must Watch