 MOMO app also named as More Music More Movies is an entertainment app venture, developed to make all sorts of entertainment available on your fingertips.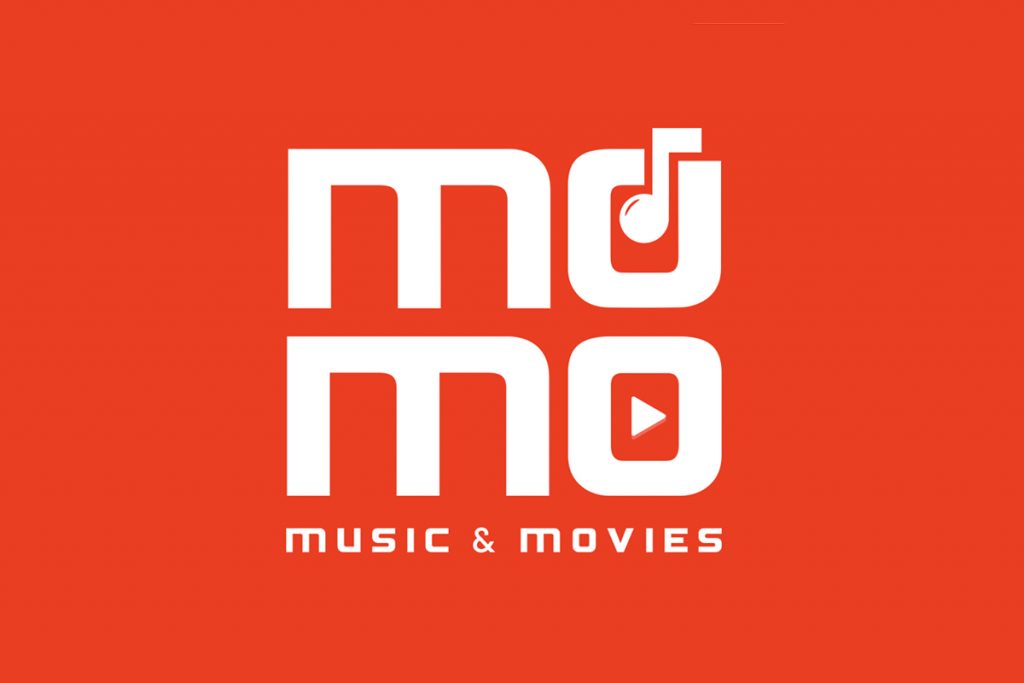 The most interesting part is how I came in terms with this app, well I was scrolling through play store while in lockdown. And then I saw this app and clicked it hoping this is an app solely dedicated to delivering MOMO in Kathmandu area. It was my lockdown craving and also the contrasting name, that made me think of my favourite food. To be honest, I was a little disappointed that this was not the food delivery app but was also excited to have found something that would get me through the lockdown. Well, and to answer if it did meet to expectation, yes it sure did. I enjoyed unlimited music and Movies while eating my favourite food and it was bliss.
This app gives you access to over 10,000 new and old Nepali songs, 500+ Nepali movies, FM radio, Karaoke, and Live TV under one platform. It has over 10,000 downloads and decent reviews in the play store and requires app purchases.
ALSO READ : SaReGaMaPa Lil Champs Nepal: How to Vote? VIA Momo app
Why You Might want to Install MOMO app?

MOMO app is very efficient and easy to access app with good UI and is easy to work with. Besides, when you can have access to thousands of songs and hundreds of movies under one touch then why not? In this way, we don't have to scroll through other entertainment platforms for a long time just to search for one movie. Moreover, this is like the Netflix of Nepal with additional access to songs, FM, Karaoke, and Live TV.
Major Features
Music: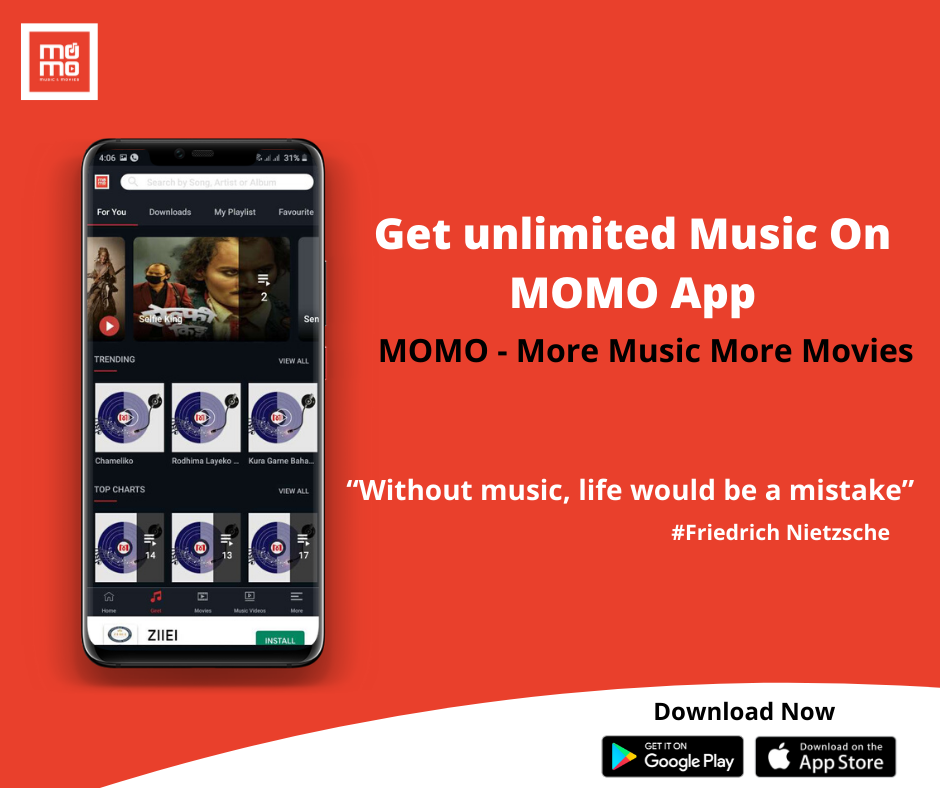 MOMO app is a complete package for ultimate music, if you want to hear old classics or new modern songs then this is the place where you will find above 10,000 songs.
Movies:
Well, not just music but also movies from the MOMO app have a legit number to it, with over 500 movies you can choose from, this app can be called Netflix of Nepal.
FM radio: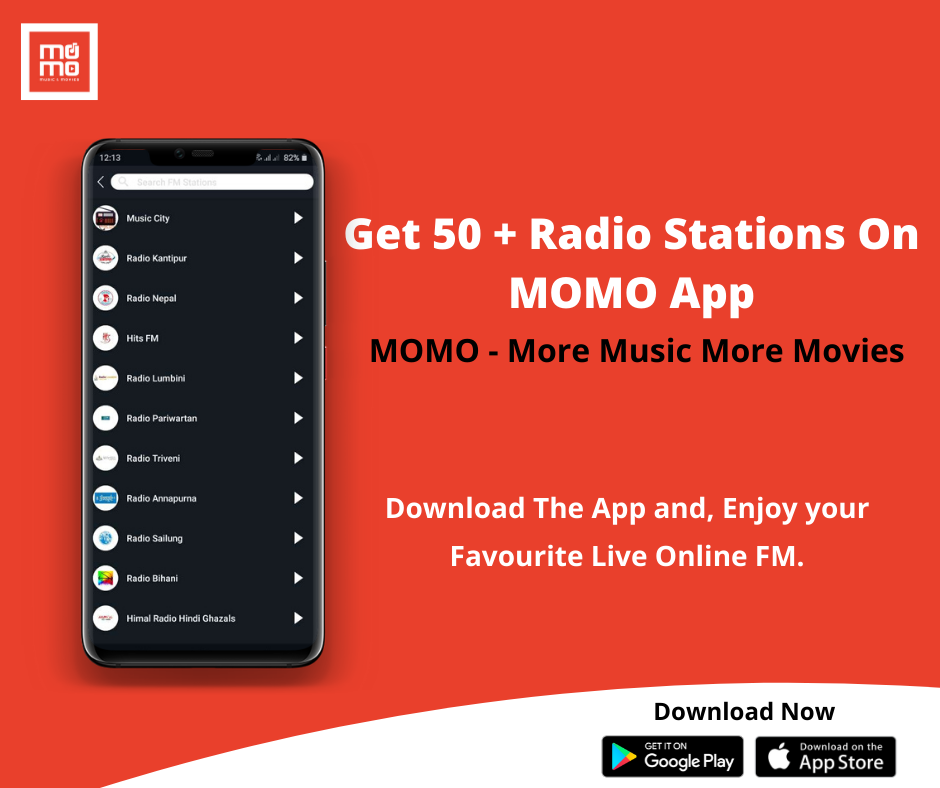 Nothing can top the feeling of listening to a podcast, songs, or stories from a radio. With not just Music and Movies to the list, MOMO app has FM radio as well. All of this just under one platform.
Karaoke:
MOMO app also has karaoke as a plus point so that when you actually want to sing the songs that you hear in the app itself. This can be a great get-away to music lovers too.
Live TV: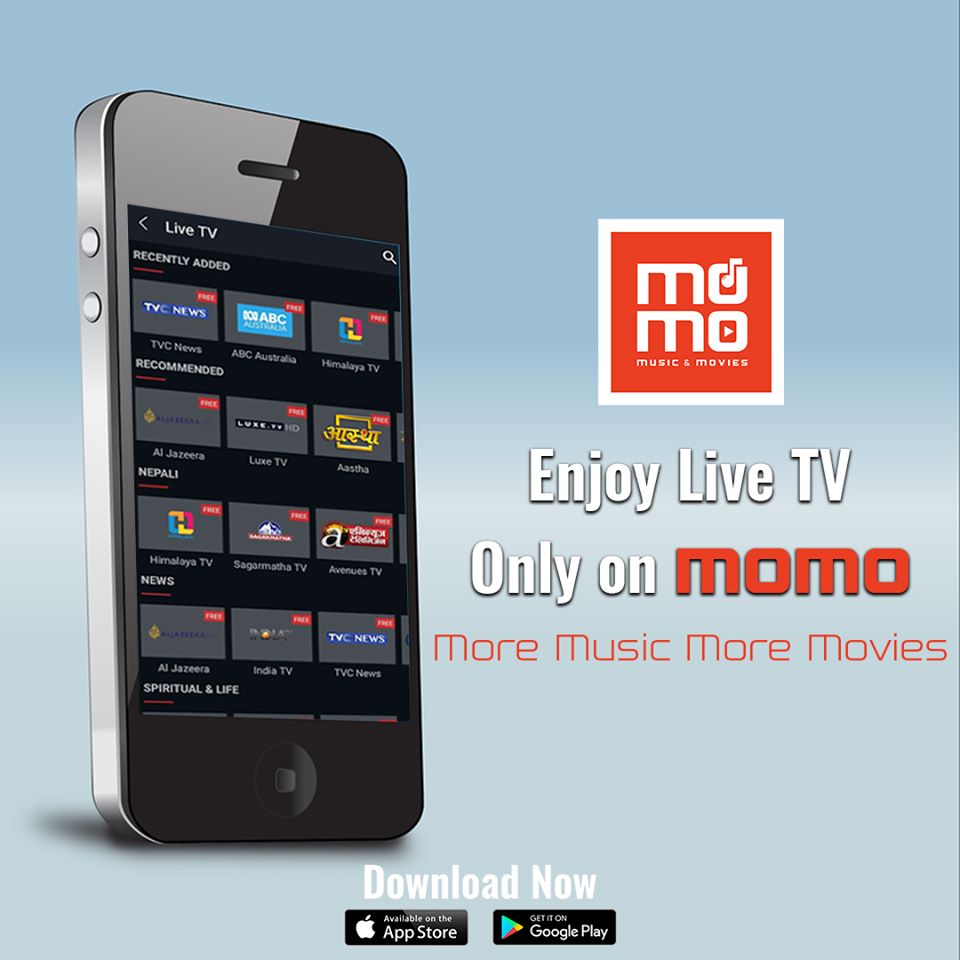 So, with music, movies, FM radio, and karaoke, we can also have access to live tv, so that we can watch our favorite and important event live and too in an app that will be available in the tip of our fingertips.
Platform:
MOMO app is available for both Android and iOS devices as well as a web version. It is also available for Mac and PC. On top of that, they also have a Chrome and Firefox web app.
How To Use?
Downloading and registering the app is super easy. You can download the app from playstore and log in using phone number, through Google Account or Facebook account. If you don't want to sing up through those accounts then you can also sign up manually. Once you sign up, you can go through all the music, movies, and various option and choose a subscription. After you purchase a subscription of your choice then you can enjoy unlimited streaming and download as well.
Conviction:
For Nepali Android and iOS users, MOMO app can serve as a great source of entertainment and be very useful. Since it has various features and is quite affordable to anyone this can set up a new mark on the entertainment platform. So, I think this is a great app where I can spend my time doing so many tasks. Overall it's UI is easy to use but isn't something extraordinary. So, all in all, it is a decent app with great features and is entertaining.