Bitcoin mining is being difficult these days as it requires high power equipment and devices for solving mind boggling maths for constructing blockchains. Bitcoin is the oldest cryptocurrency in the world, that was introduced in 2009 and now has a value of about $46,408 (Approx. Nrs.5644646.51 lakhs) at the time of writing this blog.
What comes in your mind when you hear about crypto? Is it a lot of money? If it is so, this article is going to make you think twice before falling for any easy money schemes.
Let me give you a disclaimer first; this article is not intended to vilify cryptocurrency investments but rather is an attempt to make you alert of similar schemes that might sweep off your money in the name of fast cash.
Recently, a lot of Nepalese lost more than Rs 50 crores in investment schemes like Hyperfund, Block Areas, Metawealth etc. These schemes were like multilevel marketing where the scammers pooled in a lot of money from a large number of investors and took away their money. They are also called Ponzi Schemes which are merely an attempt to lure people for instant wealth and then sack huge profits from that large pool of investments.
Since trading of cryptocurrency is illegal in Nepal, this might be a valid reason of NRB being skeptic about allowing the trade and mining of crypto in the immature market of Nepal.
Now let us dive into the interesting yet flabbergasting story of Joby Weeks and his friends who went under a sentence for involving one of the huge scams in cryptocurrency market ever.
This recent scam in Bitcoin Mining Scheme is one of the biggest of its own
Jobadiah Sinclair Weeks, a Colorado whiz kid turned Bitcoin evangelist, has pleaded guilty to tax evasion and conspiracy to sell unregistered securities in one of the largest cryptocurrency frauds ever devised. According to the federal investigators in the USA, he was charged of scamming more than $720 million of tens of thousands of small investors' along with his partners through the company Bitcoin Club Network (BCN).
Jobadi Sinclair Weeks is popular as Joby Weeks among the young bitcoin investors since he has been preaching about his journey of being a "pro" investor who is earning enough money to travel all around the world. His recent earnings were from the Bitcoin Club Network which promised huge returns to its investors in the world of cryptocurrency.
Joby weeks was involved in this huge Ponzi scheme in the bitcoin mining that seem astounding and disappointing to its investors.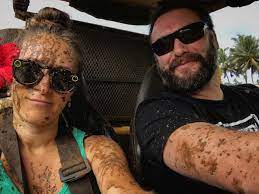 BitClub Network is the cash-cow machine (for its founders), where Weeks was extremely active
Though he was not a founding member of Bitcoin Club Network (BCN), he was strongly pitching to the general investors to join the network and refer it to others in joining the group. For a $100 membership fee and an investment as low as $500, BCN clients could purchase a share in a Bitcoin mining pool. The money was supposed to be used in buying and operating stacks of high-speed computing equipment for building new blocks in the Bitcoin blockchain.
And the "Miners" who solve complex computational problems during that process were rewarded with newly issued Bitcoin. While the price of one bitcoin was nearly $20,000 in the late 2017, it was super easy to lure people in pouring their money in that scheme.
However, this whole plan was set over the pyramid scheme model where the early investors were lured by heavy returns which made them believe in the genuineness of that scheme. So they joined the network and acquired other members too as they got commissions to the referrals.
In actual, the returns to the recent entrants in this networks were fueled by the returns from early members; this made Bitcoin Club Network a huge "Scam"
Aside from its audacity, the plan was famous for the unmitigated disrespect with which some of the participants treated the victims who handed over their cash. Matthew Goettsche, a 37-year-old Colorado resident, was one of Weeks' co-defendants and was involved in this scheme to a greater extent of fraud. According to internal emails and online chats obtained by federal investigators in the USA, Goettsche urged the company's computer programmer to provide fictitious proof of mining power, "bump up the payout," and then "significantly reduce mining earnings". The company's target customer, according to Goettsche, is "the usual ignorant MLM [multi-level marketing] investor."
According to the local news source of Denver, USA, Goettsche bribed various entities, law firms, and cryptocurrency exchanges to make it difficult in tracing of those millions of money of the investors in BitClub Network.
This is a warning for the people who strongly believe Bitcoin as the most decentralized and powerful cryptocurrency in the world. The story of BitClub Network apparently combined two promising revenue streams: Bitcoin mining and MLM sales structure.
Out of the investor's money that came in Bitcoin Network, it went 20% for operating expenses, 40% for commission and 40% for mining equipment.
In 2016, an independent researcher and blogger Ofir Biegel posted an analysis of BNCN's investment potential, where he found out that BCN investors would have recovered only about 60 percent of their original investment by the time the 600-day term of the mining share had run its course.
Moreover, a huge amount of electricity cost (which amounted a one-third of the mining revenue stream) was reported to be paid out of the investor's earning. BCN later cut the investor's earnings by half stating that they incurred higher mining cost. In such case, the investors were fooled since most of their money was gone into paying for the commissions for the new investors in the network. Interestingly, they concealed the actual returns in the early years and faked the books of accounts by inflating the daily mining earnings by 60% such that the scheme looked real to the new investors. Isn't it similar to a Ponzi Scheme?
Unknowingly, many people became a part of this swindle and lost all their money. In 2019, one of the accused participant of this swindle Joseph Frank Abel publicly revealed saying this:
The Conclusion! Invest your money at your own risk
As NRB is also in the process to study about the prospects of allowing crypto trading in Nepal, sooner or later we will also get to transact in cryptos, followed by a wider acceptability in mining and trading of crypto currencies.
While this is the near future we all see in Nepal, a bubble might inevitably occur in the initial days/years of acceptance of crypto trading in Nepal. Chances are, most people can fall prey for the cunning scammers who would try to loot money of the decent investors who know nothing about the blockchain technology and how to mine cryptos.
Cryptos like Bitcoin can either be mined or they can be purchased in the crypto exchanges like Binance. Due to the increasing competition and the finite availability of bitcoin (provided that only 21 million coins will be produced out of which 18 million are already in circulation), these days bitcoin mining requires a high powered computing equipment including specialized hardware and chips designed for mining. Not only Bitcoin but also other crypto currencies like Etherum, Dogecoin, BNB, XRP, etc. are being low on supply and their prices are rising.
In such case, the only choice for the investors is either buy it in the exchange of join in the pool of mass small investors by paying others for cloud mining. This can be an opportunity for the swindlers who can go against the laws and recruit small investors in their network like BCN did. And what did the founders do? Well, you know the rest- they filled up their own needs and afforded themselves a luxury from their investor's money, while cutting the investor's rewards by halves. So all we can say is, it is better to stay informed about the cryptocurrency market and rather start learning before earning.
Also read: Nepalese Lost Rs 50 Crore in Minimum on Investment Schemes; Next Might Be You