 FonePay QR has never failed to delight its customers (both merchants and users). You can be on the top of the world in the coming year 2079 by using Fonepay QR.
This New Year's Eve (30th Chaitra, 2078), you can be one of the lucky 20 to win a Helicopter trip to Mount Everest and enjoy Breakfast with a view.
How to win a helicopter rider in Fonepay QR?
You can either make or receive Fonepay QR payments anywhere. Both the customers and the merchants can get a chance to win this offer. The more QR payments you make or receive the higher the chance to win.
The bumper prize is for 20 lucky winners- 10 merchants and 10 users.
For customers, they can follow the simple steps:
Open your Mobile Banking App/ Digital Wallet on your phone
Login with the necessary credentials
Use the "Scan and Pay" feature. Scan the available QR at your merchant.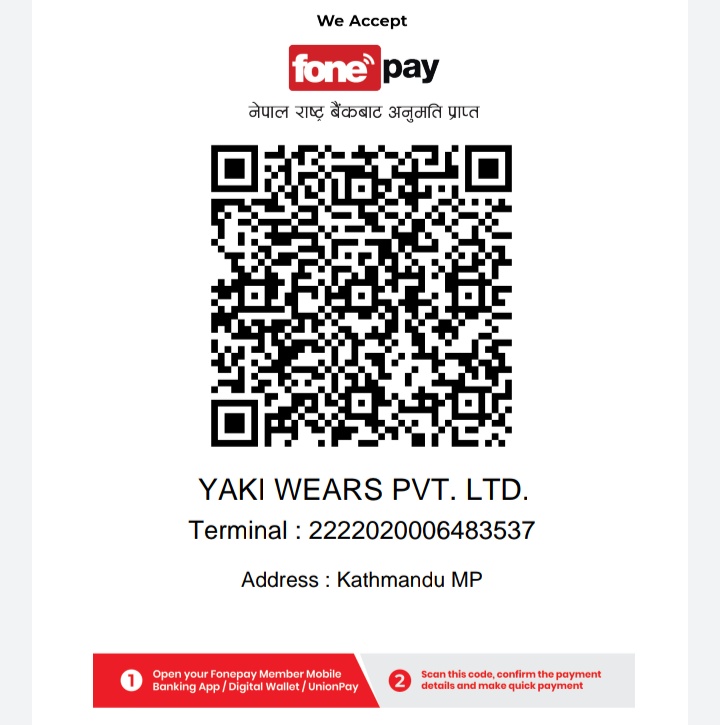 Enter the amount to be paid and make your payment.
For the merchants
Ask your customer to make payments via Fonepay QR
Receive and confirm payments
The validity of this offer is till 30th of Chaitra 2078. Any QR payments made till that day are eligible for the selection of lucky winners. To be eligible for participation, customer has to make FonePay QR payments by opting to Scan & Pay via bank's Mobile Banking app/Wallet and merchant has to receive payments through FonePay.
Know about the terms and conditions of this offer in detail here.
Also, Fonepay has updated its FonePay Offer App to version 2.0
If you are new to hear about FonePay offer app, it is an app which gives discounts and offers on the online purchase made by FonePay users. As you make more and more transactions through Fonepay, you will get rewards which can be redeemed to pay for these offers in Fonepay Offer App as you can see I have got 304 points by using Fonepay QR and my Fonepay supported mobile banking app. I can redeem this reward in FonePay Offer app and pay for my favorite things with discounts once I reach Bronze level after earning 1000 points.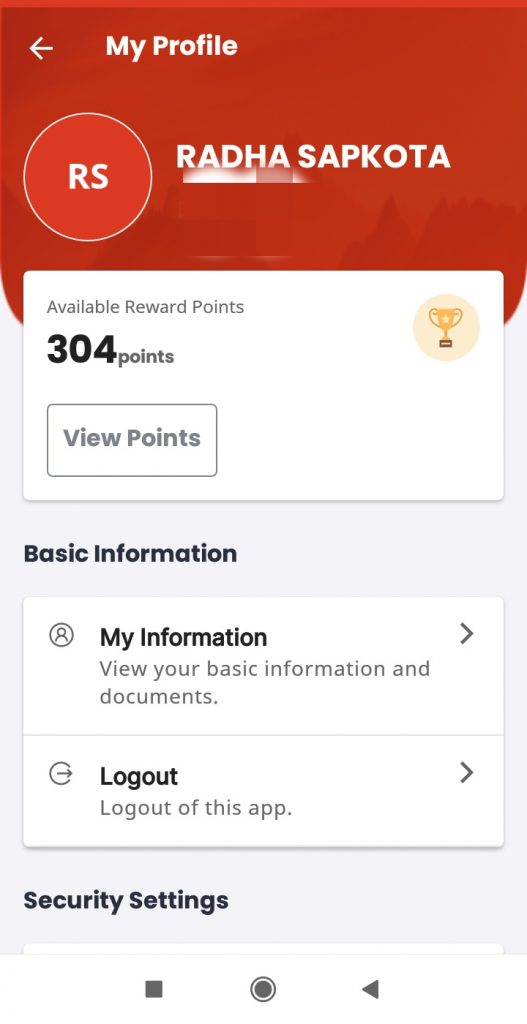 You can download the FonePay Offer App for both Android and iOS devices.
What's new in FonePay Offer App 2.0?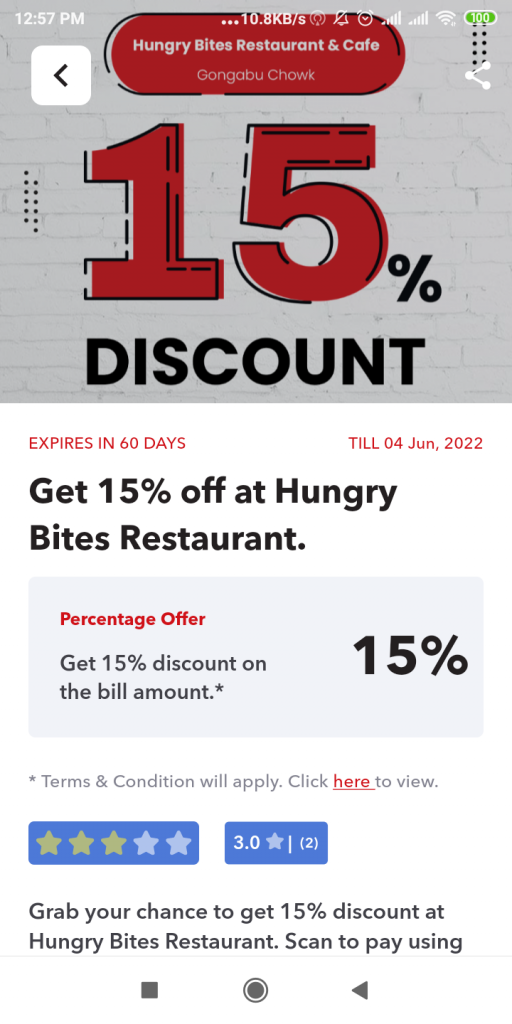 These are discounts that users explore via the FonePay Offer App & enjoy at the merchant stores or events without having to generate promo code nor redeem with the Fonepay points.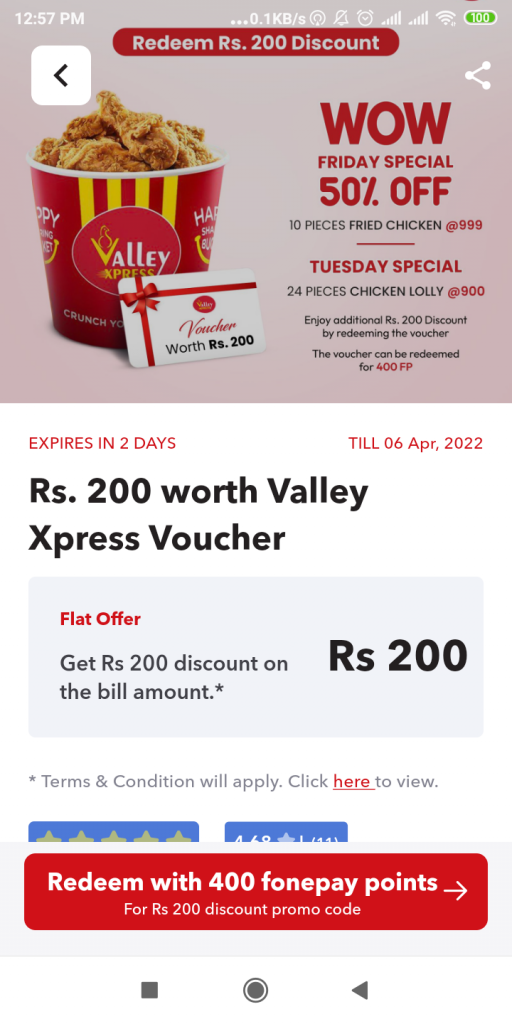 For redeemable offers, you need to use your Fonepay points to enjoy the listed offer. The "Redeem with Fonepay points" pops up & promo codes will be generated.
Promo Code Offers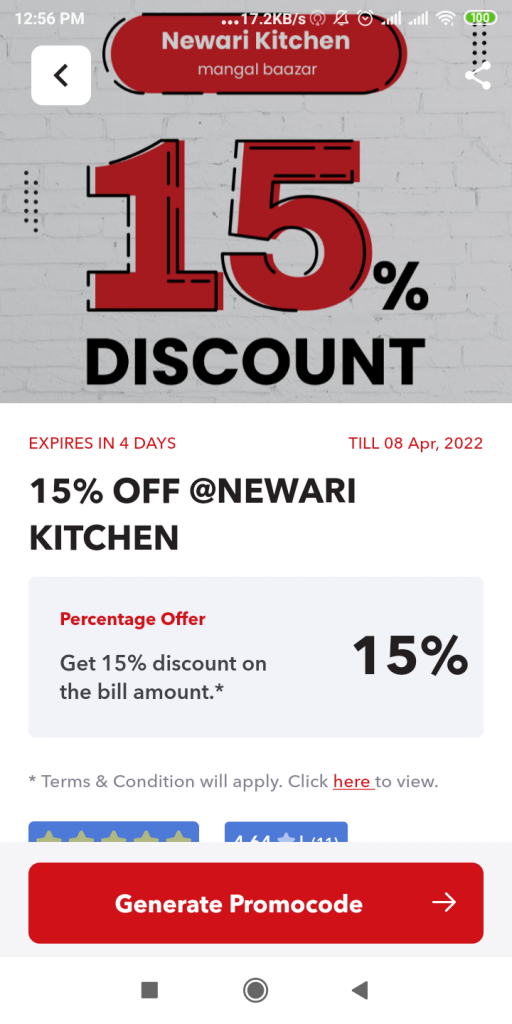 To claim such offers, you need to click on the offers listed in the Fonepay Offer App & generate a promo code.
You can use these exciting offers and enjoy discounts on your purchase.
How to get started with FonePay Offer app?
For the new users, here's the guide for your FonePay offer app journey:\
Download the Offer App
Click Sign Up
Enter your mobile number and click "Next"
Enter the OTP sent to your mobile number and click "Next"
Enter your Name, Email Address, Username, and click "Continue"
Set password and click "Complete"
With these offers in both FonePay Offer app and in FonePay QR, FonePay is capturing the QR market in Nepal. You can find FonePay QR stands in most of the merchants these days. Moreover, you can pay through FonePay scan to your merchants from the digital wallets like eSewa, Khalti, IMEPay, PrabhuPay, CellPay etc. Till now, FonePay is taking no charge for the QR scan to its merchants and customers.
If you are a merchant and customer in FonePay, you will get a grand top-of-the-world experience by getting a chance to breakfast in Mt. Everest and ride around there in a helicopter. Wish you all the best.
Also read: Visa Users Around the Globe Can Now Scan to Pay Through FonePay QR in Nepal