Finally, Khalti integrates FonePay QR in their mobile app, thereby easing their customers in making QR payments.

Khalti users are going to be happy since you can scan Fonepay QR too through your Khalti app from now on. Khalti has finally joined the Fonepay Network where you can scan any Fonepay QR through your Khalti mobile wallet.
Before it, Khalti had partnered with UnionPay only for making QR payments.
This is going to benefit both Khalti and Fonepay users. Now you can scan any Fonepay QR in the merchants through your Khalti app and then pay through your Khalti account.
From this integration, Khalti users now have access to more than 500,000 merchants registered under FonePay network. There are more than 14 million users registered under FonePay Network.
With this, Khalti users now have the flexibility while paying through Fonepay QR since it is widely accepted in Nepal. Unlike other QR code operators, Fonepay's huge user base can surely benefit the users who use their member systems.
Fonepay has already provided its QR code system to digital wallets other than eSewa. After the integration of Khalti, Fonepay has four PSPs to whom it is providing its QR for:
eSewa
IMEPay
CellPay
Khalti
prabhupay
How are the users going to benefit as Khalti Integrates Fonepay QR?
As we have mentioned earlier, Khalti users now will have the access to all the Fonepay merchants having QR codes. They can simply open their Khalti app, go to scan option, scan the QR code at their merchant or point of sale and then transfer funds.
A merchant in Dang has shared their FonePay QR indicating that their customers can now scan it through their Khalti app. And it is already live now as you can make transactions through this process.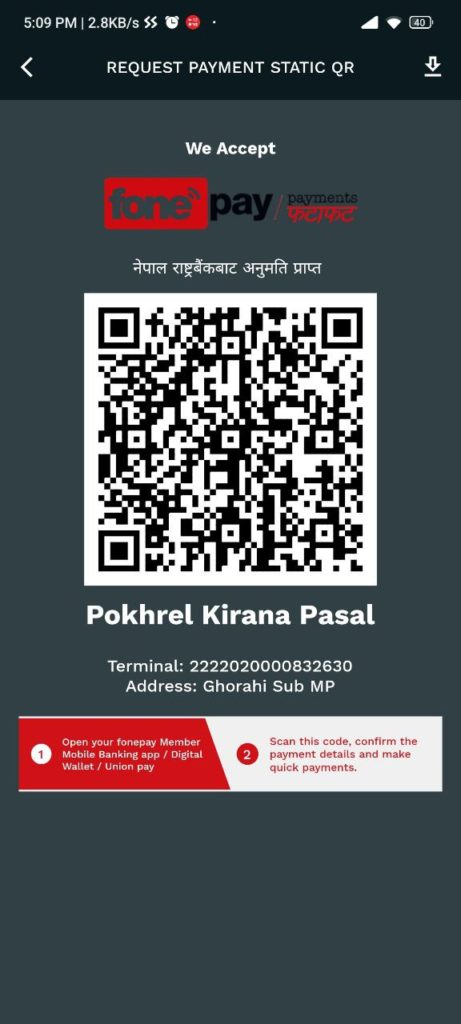 It can be beneficial to you in many ways:
You can opt for instant payment with just a scan, you do not need to manually enter the details
Moreover, you can save your changes as you need to pay just as it cost which is sometimes not possible with hard cash
Paying contactless with QR not only prevents you from Covid but also from other infections too
For businesses, it can bring in more customers as it adds value to the business concerned with easy payments. A lot of people prefer easy payments.
In the last year only, the QR code payments rose from Rs 590 million to Rs 1.97 billion. This metric is a testimonial why QR payment is about to rule in digital payment system when it comes about comfort. And Fonepay has expanded its services more with the QR integration with Khalti.
You can follow these steps to pay through Fonepay QR using Khalti app:
Open your Khalti app
Go to homepage and tap on the Scan option in the mid-bottom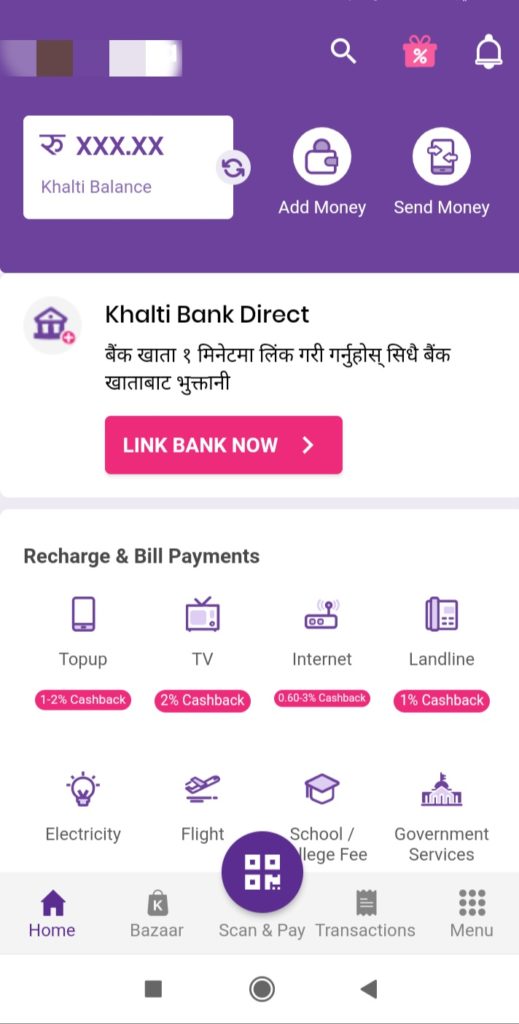 Then scan the available QR code of your merchant
Enter the amount you want to pay and finish the process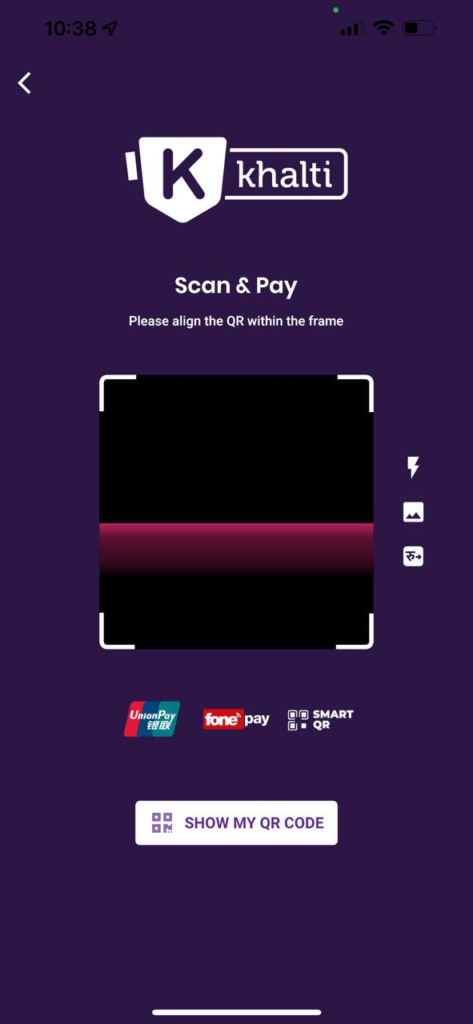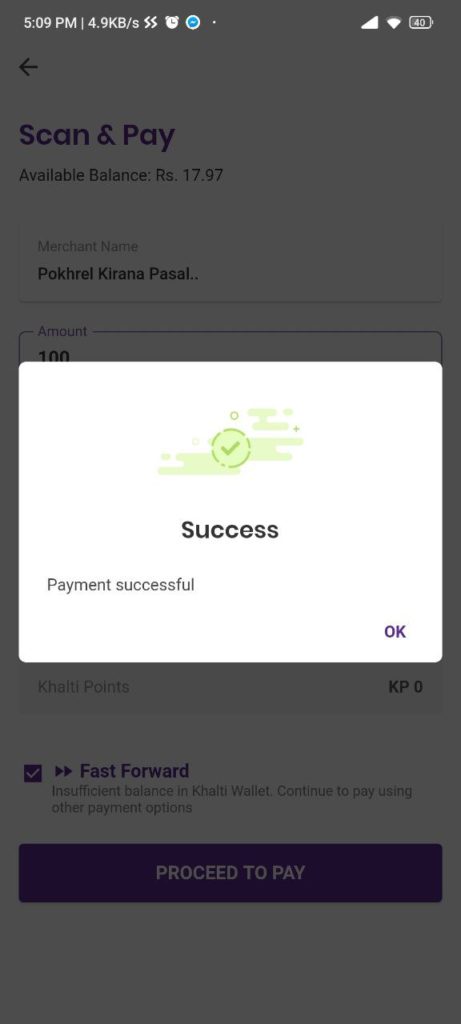 It is as simple as that. With this, Nepali users will get more interoperability while using digital payments. This integration will surely benefit all the users, merchants as well as both Fonepay and Khalti. This signifies the growth of digital payments in our economy where we are gradually shifting from cash-based economy to cash-less economy. And it seems we will reach to that state sooner.
Moreover, the National Payment Switch is going to integrate wallet-to-wallet transfer in its second phase of operation which can be much more easier. If that is implemented, you can easily transfer your eSewa (say) wallet fund to Khalti account directly through QR or by manually entering the details. You won't need any third party application like mobile banking or connectIPs to make direct wallet-to-wallet transfer after that.
Also read: NCHL's Non-Cash Transactions Crosses NRs. 7 Trillion Transactions in the First 6 months of 2078/79