 Khalti digital wallet is turning 5 today. Since the start of its operation in 2017, it has become an innovative fin-tech startup. Along with serving as a digital wallet, it has also been spreading digital and financial literacy among the people, contributing to the digital economy.
Khalti has progressed from a start-up to a major corporation over the course of five years. Since its inception, the company has grown to include over 230 employees, 60,000 merchants, and 2 million registered users around the country.
5 Years of Khalti Digital Wallet, How is it Contributing to the Digital Economy?
Khalti is the 5th digital wallet and payment gateway to be licensed by Nepal Rastra Bank as a PSO. It was built by Sparrow Pay Private Limited under the well-known tech business Janaki Technology Private Limited. It has become a popular digital wallet in a few years due to the diligent efforts and new ideas of its team. It has over 40 banking partners, 8000+ POS and agents.
It is providing services through both mobile app and website application developed in Flutter. The system of Khalti allows for making digital payments for both individuals and businesses. You can avail for various features in Khalti:
Mobile Top-up and recharge
Utility payments
Insurance payments
Movie and Flight tickets
Credit card payments, EMI, online shopping
E-learning kits and event payments
Bank link services
Bank and Cooperative transfer
Online voting
On top of that, it also allows you for domestic and international remittance. You can receive remittance from 17 countries using Khalti.
From Having the One of the Youngest CEO to Being Awarded in the Startup Summit, Khalti is being an Innovative Company
Throughout these 5 years, it has indeed captured its own market space in the digital market industry. The journey of Khalti seems exciting as it has grown in a faster pace. From being the first digital wallet with open-source API to being awarded from "The Honour of Special Recognition as a Startup Success" award in the Startup Summit 2021, it is growing more and more as a startup company.
Moreover, on July 2019, Khalti won United Nation's Innovation Fund. Among 10 participants in the Asia Pacific Region, it got selected and won the project while it got financial and technical support to Khalti to develop and pilot its business initiative.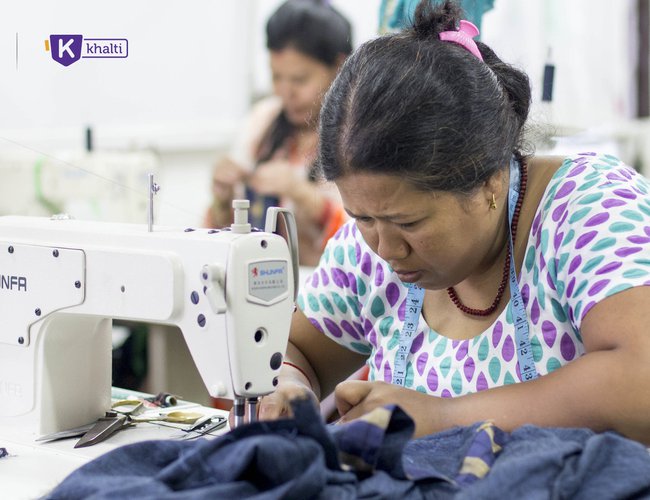 Recently, it has appointed Binay Khadka (27 years) as the CEO of the company top lead the entire team. After this, Khalti has become one of the startups to have a team of young leaders with an average age of 26 years. With the innovative team of 230 innovative minds.
Regarding the 5th anniversary of Khalti, Basanta K. Dhakal, former Digital Storyteller and Media Coordinator at Khalti says,
"Khalti was like a university for me, where I joined for my Master's degree in writing. The company's co-founders were like my professors, who guided me in every step, and helped to improve myself in those two years. And, colleagues were like my friends, who helped and supported me throughout the journey."
This shows that apart from being a mere digital wallet company, Khalti is more of a startup that has a conducive corporate culture for innovation and growth.
In addition to that, it has its own campaign called "Khalti Ko Kura" which has tutorials on how to get the most out of digital payment services. Similarly, Khalti has run numerous financial literacy campaigns in various parts of Nepal.
What's in store for the customers in Khalti's 5th Anniversary?
Khalti has introduced many cash back offers and discount campaigns to its beloved customers time and again. Hence, this anniversary too, it is not leaving the customers empty-handed. Khalti has brought "REFER AND EARN" campaign for the users where they can earn up to Rs. 5,000 on referring Khalti to others.
All you have to do is refer Khalti app to your friends and you can get an instant Rs 5 when the person you referred Khalti signs up. Both the referrer and referee will get this amount in their Khalti wallet.
Moreover, if the referee verifies the KYC account within 7 days of signup, both of them will again get Rs 25 in their Khalti wallet. In this way, one can refer to as many friends to download and use Khalti and get up to Rs 5,000 as a bonus.
You can download Khalti for Android devices from Google Play Store and for iOS devices from App Store.
TechSathi congratulates the entire innovative team of Khalti in their 5th anniversary and we wish them all the best for the days to come.
Also read: Pay Jyoti Life Insurance Premium Through Khalti & Get up to Rs. 1000 cash back!