Khalti is an emerging online payment solution in Nepal and has been gaining popularity very rapidly. After two years of its launch in the Nepali market, Khalti passed another milestone as it's Android App has crossed 500,000 downloads.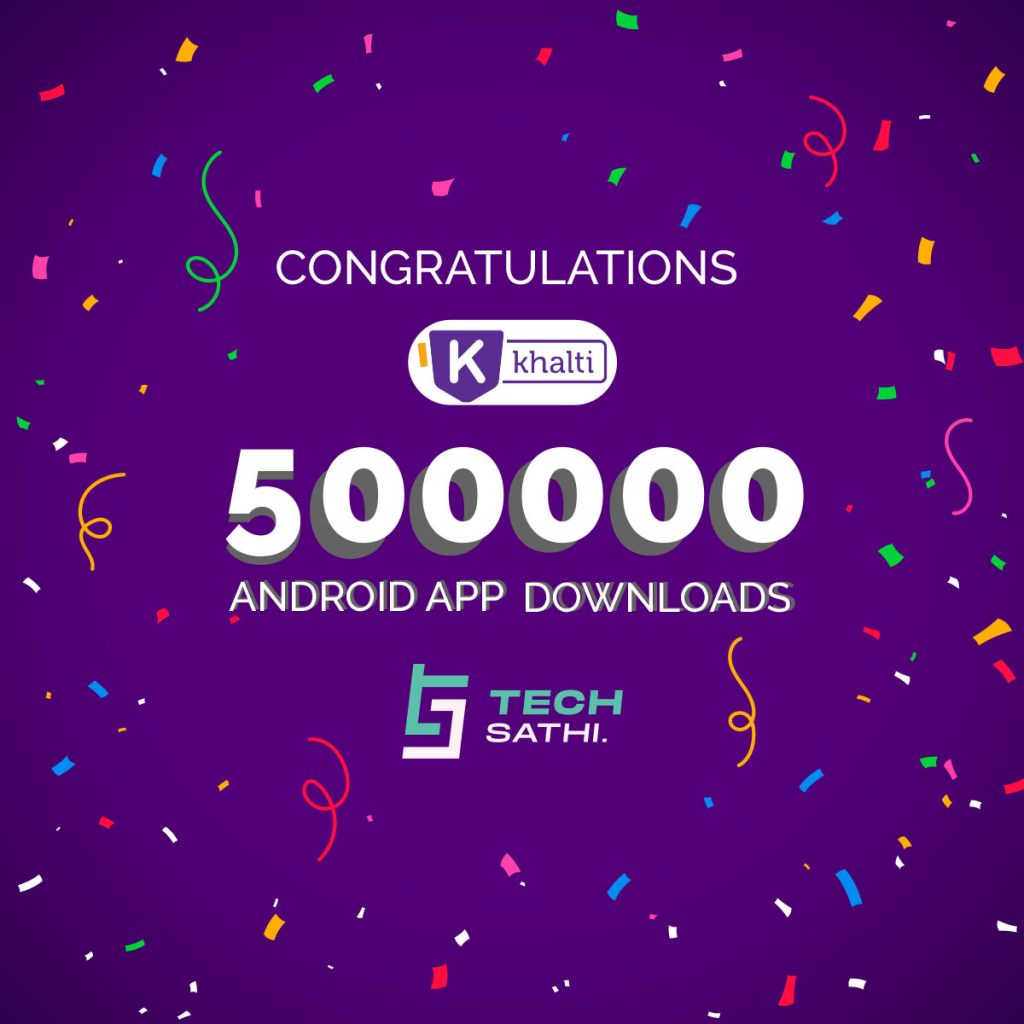 Khalti is home to some of the brightest minds in the country, which includes a team of highly skilled developers and interactive marketers. The goal of Khalti is to simplify the lives of people by bringing financial inclusivity to every individual in Nepal and take the payment industry from offline to online through best practices.
"Every day, thousands of users load money to their Khalti wallet and consume it to make various digital payments. Similar to Android app users, feedback from Khalti's iOS app and web users is also equally exciting. We are working to create digital payment habits among all Nepalis. We are extremely overwhelmed and excited to get love and support from users like this. Now we have a lot more responsibility added on us. We feel this is dopamine given us to bring lots of services to our platform and take Khalti to the next level." said Manish Modi, Managing Director of Khalti.
Also Read: Best Digital Wallets in Nepal
According to the latest report from NTA (Nepal Telecommunication Authority), Nepal has over 137% mobile telephony penetration and 65% broadband internet penetration. Likewise, NRB's latest statistics show that over 83 lakh people use mobile banking in Nepal, and the number of internet banking users is over 9 lakh. However, as per WorldBank's 2017 Global Findex Database, only 45% of Nepal's population is banked. So, a digital payments system like Khalti can play a significant role to bring the unbanked population to the digital platform and provide financial services.
Also Read: Khalti Starts Smart Chhori Campaign Aiming to Provide Digital and Financial Literacy
Currently, Khalti has been providing various utility bill payment services, mobile recharge, DTH recharge, domestic flight booking, movie ticketing, event ticketing, hotel booking, newspaper subscriptions, online shopping payments, and insurance premium payments among various other digital payments services. Khalti is a licensed Payment Service Provider from Nepal Rastra Bank. Currently More than 8 lakh people use Khalti regularly for various payment services.