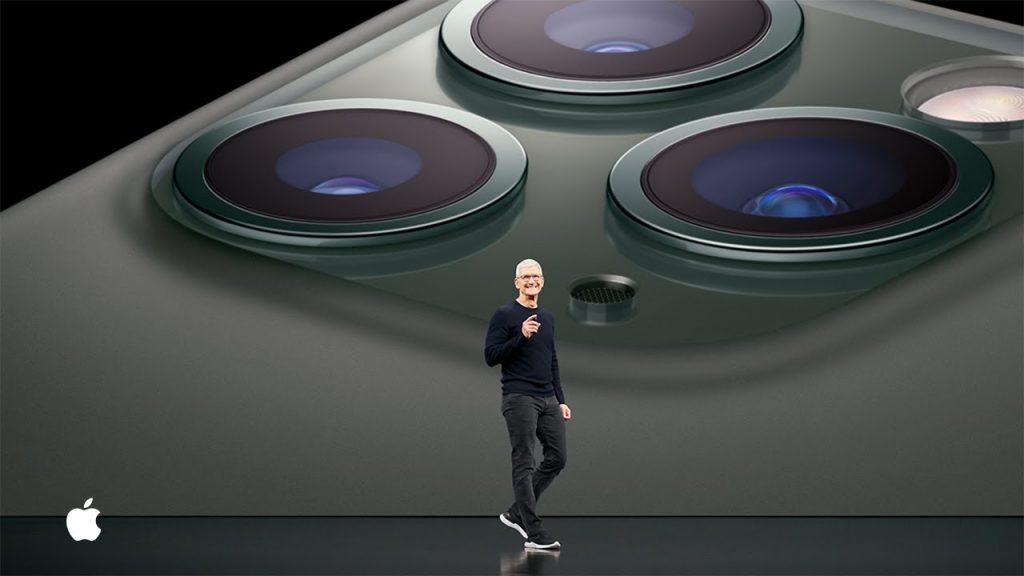 With the annual highly anticipated September event of Apple, it has launched the new series of iPhones with not just one but three new phones. Along with the new series of iPhone (iPhone 11, iPhone 11 Pro/Max), Apple also announced some of its other popular products to highlight the grand event. So, we'll have a look at the exciting new products and features announced in the event.

iPhone 11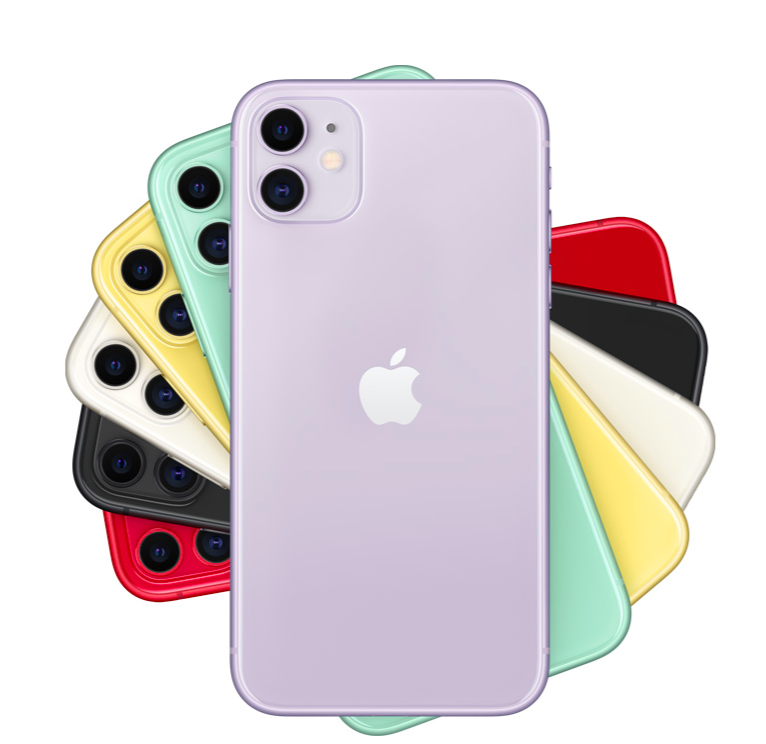 The all-new iPhone 11 will come with a 6.1' inch display consisting of a new dual-camera setup on the back with one 12MP wide-angle camera of f/1.8 aperture and the other camera will be a 12MP ultra-wide camera of f/2.4 aperture. Adding to that it will also have a new night mode which will provide a better low light shot with the use of adaptive bracketing. Whereas, the front camera has now been upgraded to 12MP from the 7MP that Apple used in its previous model and also it will be able to shoot 60FPS 4k and slow-motion video. Also, Apple boasts of having the toughest glass ever in an iPhone on this model as well as the fastest ever CPU/GPU in a smartphone with the new A13 chipset.
Also Read: iPhones Price in Nepal 2019
Priced at $699 the iPhone 11 be available in black, green, yellow, purple, red and white. Shipping will start on September 20th.

iPhone 11 Pro/Pro Max
The iPhone 11 Pro will come with a 5.8" inch display whereas the iPhone 11 Pro Max will come with a 6.5" inch display. Both of these phones will have three cameras at the back unlike the two in the iPhone 11 model. It will consist of a 12MP wide-angle camera of f/1.8 aperture, a 12MP ultra-wide camera of f/2.4 aperture and a 12MP telephoto camera of f/2.o aperture with all of them being able to shoot 4K at 60FPS. They will also have a brand new "Deep Fusion" feature which is set to drastically improve low light shots.
Also, both of them will be running on the new A13 chipset as the iPhone 11. Apple has also stated that the iPhone 11 battery life will last four more hours in comparison to the iPhone Xs Max whereas the Pro Max will be able to give you five more hours. If that isn't enough for you then they will also come with 18W fast chargers in the box.
The iPhone Pro will cost you $999 whereas you can get the Pro Max at $1,099. Shipping will start from September 20th for both the models.
Apple Watch Series 5
Along with the highly anticipated new iPhones Apple also launched some other products which might not be as popular as its phones but nevertheless they are still highly in demand.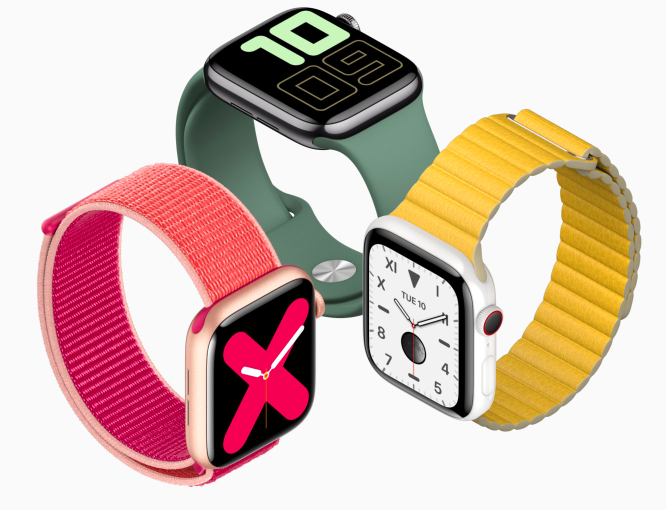 The brand new Apple Watch Series 5 will come with an always-on display screen, unlike the previous models in which the display turned off once you lowered your wrist. Along with that, it will also have International Emergency Calling ability in over 150 countries and a built-in compass to boost navigation. The battery life is expected to last about 18 hours once fully charged.
Priced at $399 for the regular model and $499 for the cell-enabled models the Apple Watch Series 5 will be available aluminum (silver, gold and space gray), stainless steel models (gold, space black and polished), titanium (brushed metal, brushed space black) and ceramic models. Shipping will start from September 20, 2019.
iPad
Going from a 9.7"inch model to a brand new 10.2'inch model the iPad has now entered its seventh generation. The new iPad support the Apple Pencil and will use the A10 fusion chip. Also, Apple has said that the new model will feature advanced cameras and sensors along with battery life to last a full day of use.
Priced at $329( $299 for students) it will start shipping on September 30th.
Apple TV+
The Apple TV+ is an on-demand video service which will launch on November 1, 2019, and will be available on the Apple TV app worldwide. The service will be offering original shows, movies, and documentaries, including "The Morning Show", "Dickinson" and others. Apple has also said that starting from now they will offer a year of Apple TV+ free with the purchase of any iPhone, iPad, Apple TV, iPod touch or Mac and it gets better as through family sharing, up to six family members can share a single Apple TV+ subscription.
The Apple TV+ will be priced at $4.99 per month as well as there will be a seven-day free trial.
Apple Arcade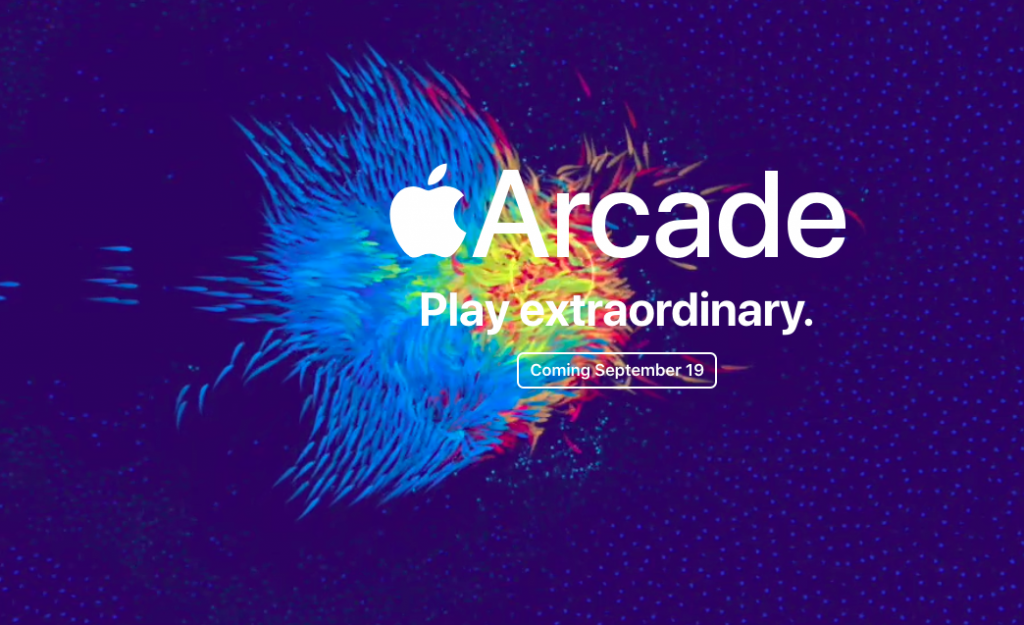 The Apple Arcade was also announced in Apple's latest event and it is directly targeting the gaming community. When you subscribe to the Apple Arcade you will be able to get access to over 100 new, exclusive games which will be playable across the iPhone, iPad, iPod touch, Mac and Apple TV. You will also be able to play these games offline and similar to the Apple TV+ a single subscription of Apple Arcade can be shared with up to six family members.
Priced at $4.99 per month the Apple Arcade will be available from September 30.