 In the month of June 2021, IMEPay had launched virtual cards for the first time in Nepal. IME Pay's Virtual Visa Card is the first-ever virtual card from a digital wallet in Nepal.
In India too, Paytm wallet ( bank has already a virtual card) has launched its first virtual card recently. Though other websites and banks had been providing the virtual card, Paytm, as mobile money has launched this service.
In Nepal, various banks had provided their own virtual cards before. But IMEPay is the first non-banking payment service provider to launch its own visa card. Through this card, you can make online payments from your wallet balance, without linking the bank account.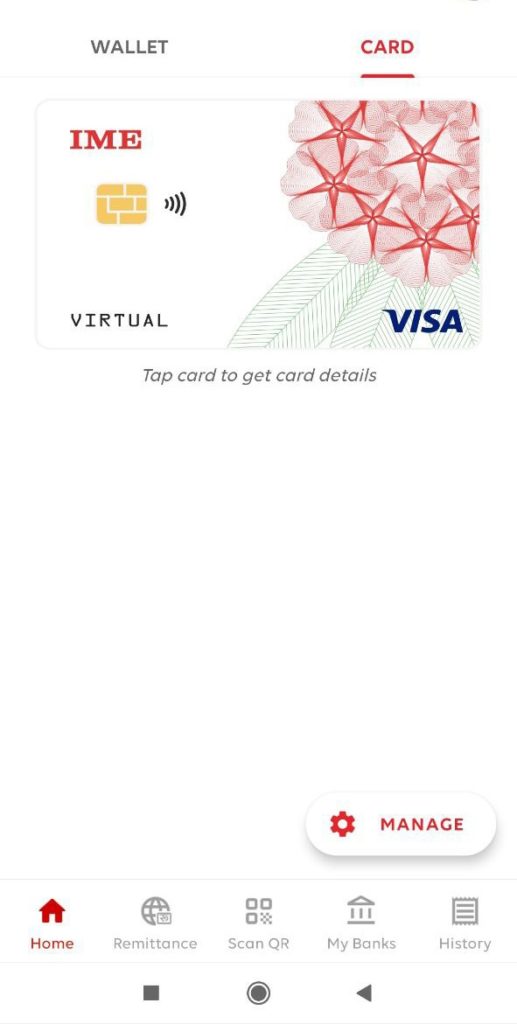 Paytm gains all the buzz with its virtual card launch
Following the suit, the popular Indian mobile wallet Paytm has also launched its virtual card known as Paytm RuPay Card. It is a virtual debit card from Paytm wallet ( not a bank), powered by Rupay. Its features are similar to that of IME Pay's virtual visa card. It does not have a physical existence with a plastic body but works like that of a debit/credit card. In India, a virtual card can allow you to:
Pay for online shopping
Metro and bus payments
Controlling and tracking the expenses
Use in online subscription or POS terminals
However, Paytm wallet's Rupay Card does not allow to disburse cash from ATM machines and is allowed only within India.
And the interesting fact is that Paytm has its own bank- Paytm Payments Bank with over 100 million KYC customers. It is one of the biggest digital financial institutions in India. The bank section in Paytm wallet was launched in 2017 and in 2018, it launched its first physical debit card. And now, in 2021, Paytm has launched its virtual debit card to serve its customers. In 2019, it was awarded by RBI Asia Truly Digital Bank Award.
Did you know? Virtual Cards are cheaper and safer than plastic cards!
Yes, you read it right. In the case of debit/credit cards, banks charge you with the initial plus regular annual costs on them. Moreover, banks have their own charges on debit/credit cards like insurance fees, transaction fees, PIN change charges, and so on.
While in the case of virtual cards, it is free of cost. Your wallet balance is the fund for your virtual card. And you do not need to make extra payments for issuing this card. Moreover, you can get it issued instantly within few minutes.
Moreover, the virtual card has a very short expiry date. It is a one-time use card only with a lifeline of normally 2 days. So, one should not worry about data security because the code regenerates each time you make transactions. This feature makes it even more secure than plastic cards. Moreover, you can get rid of the hassle of carrying cards like your debit/credit cards.
Also, you can lock the card by yourself to block further transactions. This democratizes the financial power of the users without banking intervention.
Before these, virtual cards were linked with bank account. It means that one could only use their bank balance for making payments through it. But with the launch of these wallet cards, one can directly make payments through their wallet's balance. And even if you do not have a savings account in the bank, you can still get a virtual card from your digital wallet.
Know more about IMEPay Virtual Cards through this article: IME Pay Introduces Virtual Visa Card: Here's How To Get It
IME Pay's Virtual Card and Paytm's Rupay Card; What are the similarities?
IME Pay and Paytm wallet (the bank has its own procedure) both are non-banking digital wallets. In India, banks like SBI, HDFC, ICICI, Kotak Mahindra Bank, etc had their own virtual card services before. But like Nepal, India's digital ecosystem also lacked a virtual card that could directly use the wallet's fund.
In Nepal, Machhapuchre bank had launched Remitap as a virtual payment card. However, it also uses the bank balance for making payments. Thus, IMEPay emerged as the first digital wallet that uses wallet balance while making payments through virtual cards.
It means even if you do not have a balance in your bank account, you can make payments through the wallet funds on IMEPay. With this virtual card, the wallet balance works exactly like your bank balance. You can purchase products online and make payments to merchants, top up your mobile and even pay for Amazon.in., which operates in India.
However, you can not make international payments since it is only allowed through a prepaid dollar card issued by banks. And digital wallets are not yet allowed to issue a prepaid dollar card in Nepal.
Like IMEPay's virtual card, Paytm's Rupay card also uses the digital wallet fund for making payments. And both of the cards require the users to have their KYC verified. Similarly, one can not use these virtual cards in ATM booths to disburse cash. They can only use it to make digital payments.
However, the transaction limits differ
Paytm Rupay card has a maximum monthly limit of INR 100,000. In IMEPay, the monthly transaction limit is Rs 50,000. Similarly, you can make payments up to Rs 25,000 per transaction through it. Due to the restriction from NRB, you can not make payments exceeding this limit.
Similarly, the card operator for IMEPay's virtual card is Visa while Paytm's virtual debit card is supported by RuPay.
In a nutshell, seeing these digital wallets emerging with such advanced features might pose a competition to the banking industry
We do not know if IMEPay has been an example for international wallets like Paytm. However, this adds more to the development of digital practices in an economy. As the world is getting more digital since the covid-19 pandemic, new Fintech products are emerging in the markets with a wide adaptation.
Do you use this kind of service? Since this is a new concept in the financial market, what do you think about the prospect of virtual visa cards in Nepal? Can it gain wide popularity like debit/credit cards? As it has more pros than that physical cards, would you feel more comfortable while using it? Dropdown your comments to share your experience with IMEPay's virtual visa card.