Did you check out IME Pay digital wallet's new UI/UX? It has upgraded mobile app to version 3.1.6 with its user interface and user experience in August 1, 2022.
You can find the change after updating the app from Google PlayStore or App Store and get to see the vibrant icons for payment tabs.
What's New in IME Pay Digital Wallet?
#1 Vibrant Display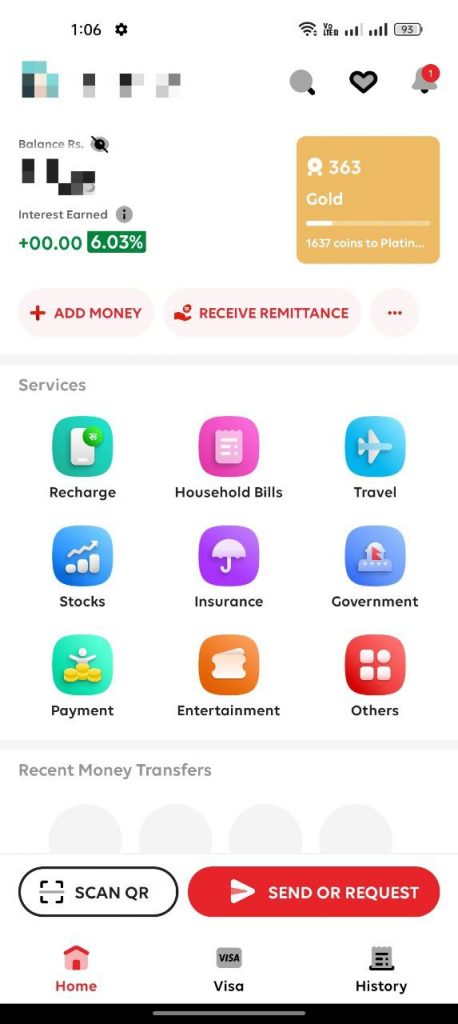 There you can see colorful payment icons displayed in the home page. This is the major update in the UI of IME Pay digital wallet.
The icons are colorful which makes it easier to recognize between the payment options.
#2 Pay Directly from Linked Bank Account
Before the change, you could just link your bank account and had to load the amount in your IME Pay digital wallet for making payments.
With the new upgrade, you can pay directly through your linked bank account. Currently, you can link your bank accounts of:
12 Commercial Banks
3 Development Banks
1 Finance Company
1 Cooperative
While making payments, you can choose between IME Pay wallet and linked bank account.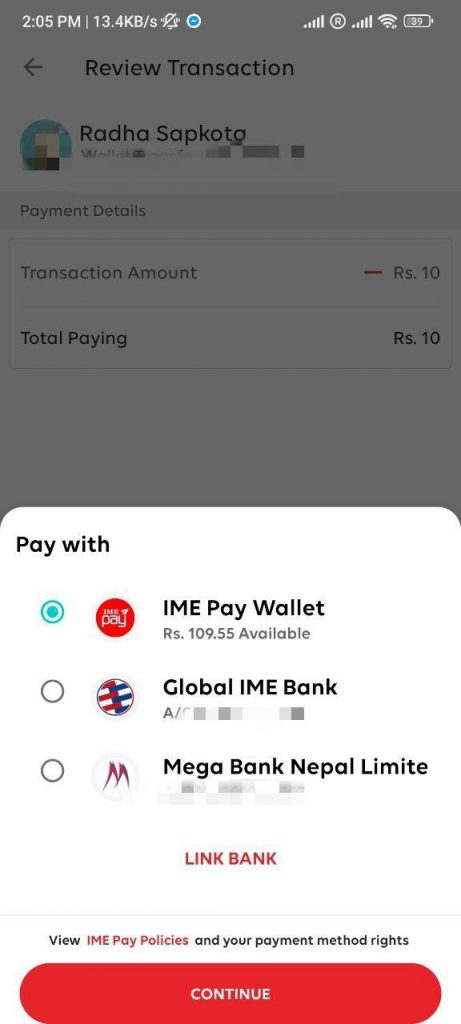 One of the benefits of this feature is that you do not need to load your IME Pay if you run out of balance while making payments quickly.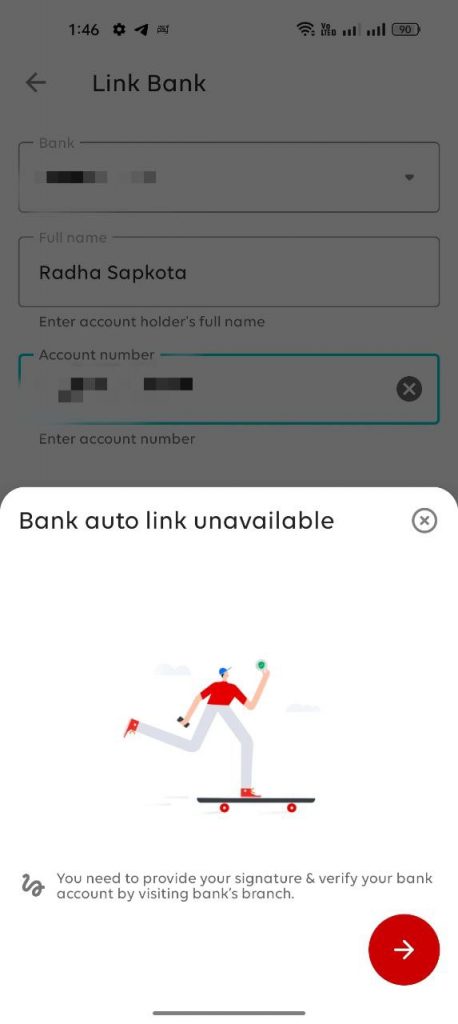 #3 Know about charges, cash backs, and loyalty points right before the transaction
Before the update, you could know just the cash back percentage before making transactions while now you will know about the cash backs and transaction fees right before making transactions. Also, the loyalty points will be displayed on the top-right corner of the home page.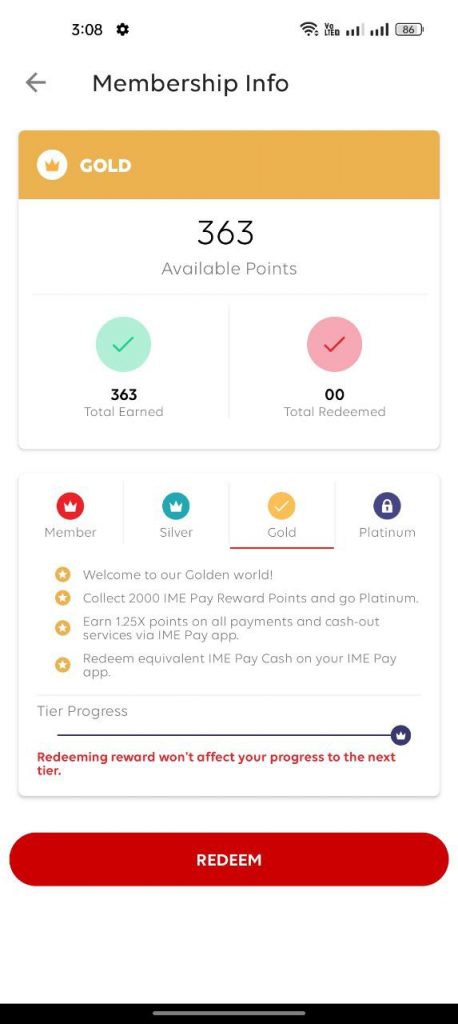 The loyalty points can be viewed from loyalty points which you can redeem after you cross 2000 IME Pay Reward points. The membership can grow through member to silver, gold and then to platinum.
#4 Payment Options and Sub-options
You can select the payment options available in the home page and then choose the sub-options under it. For example, if you need to pay for Loksewa forms, you can choose "Government" option.
A new option, Local Government is added in the app where you can make taxes and other payments to 6 municipalities at present.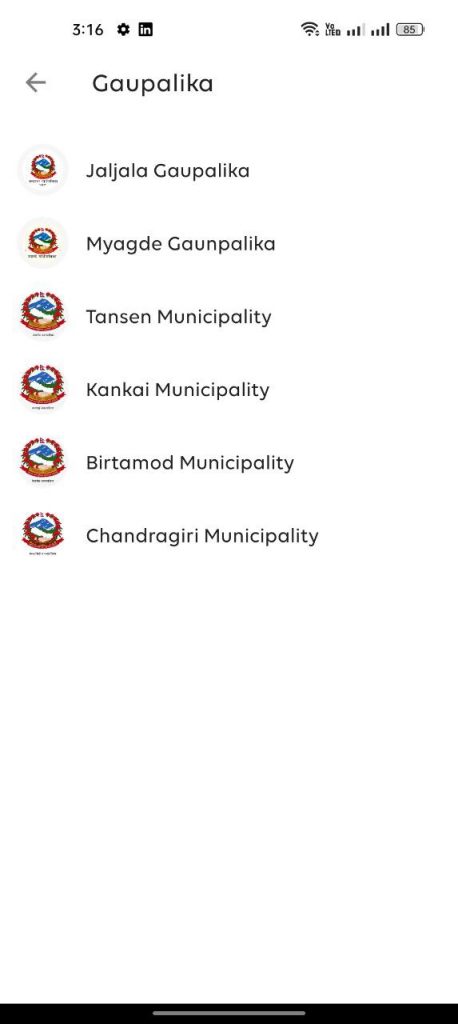 Also read: Out of Your Bank Balance? Know How to Load Digital Wallets from Credit Cards Now
Know about IME Pay's unique features
Request money option where you can request the desired amount to your friends and family. Both parties should be IME Pay users in this case.
IME Pay allows interest of 6.03% in the loaded amount at present, you can load your IME Pay wallet and get interest as much as you can get in the savings account in the bank. It is the only digital wallet in Nepal that also allows interest rates in the loaded amount since it is the product of IME Group that also runs the leading bank of Nepal- Global IME Bank.
Maximum QR options allow you to choose between the available QR options like FonePay, Union Pay and Smart QR.
Who could ignore its comparatively high cash backs in various payment options? IME Pay is widely popular among digital wallet users for its high cash backs and earnings through referrals. Each time your friend installs IME Pay app and registers in it through your referral link, you will earn Rs 25 in your IME Pay wallet.
Finally, the virtual and physical VISA cards is the unique facility provided by IME Pay digital wallet to its valuable users.
You can watch this full video about Visa Card from IME Pay in one of the episodes of our Fintalk series.
IME Pay is the first one of its kind to link remittance service in its digital wallet system. You can receive international remittance from more than 200 countries from this app.
IME Pay's last update was on January 2021; Is this frequent update just for aesthetics or for real user experience?
Well, there is no doubt that the app is most loved for its attractive cash backs, redeem offers, reward points and flexibility. With this new update in 2022, we can see annual upgrades in the app with additional features and UI each time.
In the previous update, it had introduced free bank transfer option. Also, it named itself as a "Super Wallet" where it provided interest on the wallet fund above Rs 1000. Now, it provides interest in any amount in the wallet balance.
Also, the users can withdraw money freely for one time per month from nearly IME agents.
This new update too is expected to bring much satisfactory user experience to the users. What do you think about the new UI/UX of IME Pay? Did you like it? What difference did you feel while using the new version of its app?