 Entrepreneurship in Nepal is not just growing in the concepts, but also is mushrooming with new ideas that benefits the society. Ideas with a digital backup are gaining momentum in Nepal as well. Entrepreneurs are bringing up new products and services in the market with added values. Moreover, we are getting many native products built in the country that can compete with international products too. In this regard, a new learning platform has emerged in the market named as Hivelaya. Hivelaya is a digital skills marketplace that connects aspiring learners and passionate skills providers named as "Knowledge Gurus".
Know more about Hivelaya; How did it get started?
Hivelaya is a digital learning platform developed by two young and energetic ladies- Prajuna KC and Pranayna KC. Prajuna KC has an expensive experience in working for the international organizations like UN Women, PROOF, Open Society Foundations and WWF. Moreover, she was also led Frost and Sullivan Nepal as the country manager.
Likewise, her co-founder, Pranayna KC is the Executive Director of Hivelaya who has the experience in corporate and tech companies for over a decade. She was the CEO of NIU Nepal and the head of Brand and Demand India for Frost and Sullivan.
Both of the co-founders have started their entrepreneurial journey with the launch of their startup Hivelaya on 1st of August, 2021.
What really is Hivelaya?
Hivelaya is a digital learning platform where one can learn various courses available there. It connects aspiring learners with knowledge experts in various futuristic skills.
Those skills are curated as courses. The experts can provide free or paid courses in any way below:
Virtual Instructor Led Training (VILT)
Pre-recorded Video
Mostly the courses are focused on digital skills like coding, digital marketing, AI, designing and others. However, there are other arrays of courses that you can find in Hivelaya.
Art (Music, Dance, Acting)
Life Skills (Soft Skills, Leadership, Language, Entrepreneurship, Microsoft Office)
Banking and Finance (Banking, Stock market, Accounting)
Creative Skills (Makeup, Photography, Culinary)
Others (Mental Health, Fitness and so on)
Services Offered
Hivelaya connects two parties- learners and knowledge providers. The knowledge experts in certain skills can register themselves as Knowledge Gurus, where they can plan their own course, choose the method of teaching, upload their course and launch it after Hivelaya reviews and checks the quality of the content. Similarly, the learners can register themselves and enroll in the courses of their choice.
Benefits for Experts
Hivelaya is a perfect platform where experts can share their knowledge and experiences through the curses. They are experts, industry specialists, and influencers sharing the latest trends, know-how, and tools for the most in-demand skills. Not only that, it also offers them with attractive learning opportunities . They can provide paid courses and receive payments in their own bank account in return within 1 to 2 business days. Hivalaya pays the experts as per the contract between them. Similarly, the experts can benefit from Hivelaya by:
Getting free handbook/ resources to build the courses
Free of cost service to sign up, publish and host the course
Promotion of courses on the basis of content quality, enrollment, conversion, ratings and reviews
Easy edit, copy, delete assignments and cancellation of course
Linked payment platforms for easy payment
Learners would even benefit more on Hivelaya
Yes, the real beneficiaries in any e-learning platform are the learners who aspire to level up their skills. Hivelaya is also committed to offer various future-proof skills to the aspiring learners through its network of experts. Furthermore, it is an open teaching-learning platform where any expert on certain field can provide courses and any learner can enroll themselves to learn.
Being a learner in Hivelaya can offer you a lot of benefits. Firstly, anyone with an email address can easily register here and enroll in a course. Secondly, they can choose whether paid course or a free course of their choice. Thirdly, they have the opportunity to learn from the industry leaders and experts in that field of study. In addition to that, they can have access to the course materials and resources and even download them.
They can further access the following features in Hivelaya as a learner.
Access course materials immediately after registration
Get access to free courses
Add your favorite courses and continue anytime
Download the course resources
Access subscribed courses anytime you like
Earn Certificates on completing the courses
How to register?
Both learners and knowledge experts can register themselves in Hivelaya. And it's absolutely free. The learners can pay for the paid courses through payment platforms. You can follow these simple steps to register in Hivelaya.
For the Learners
Go to Hivelaya's page.
Click "Sign Up" in the homepage.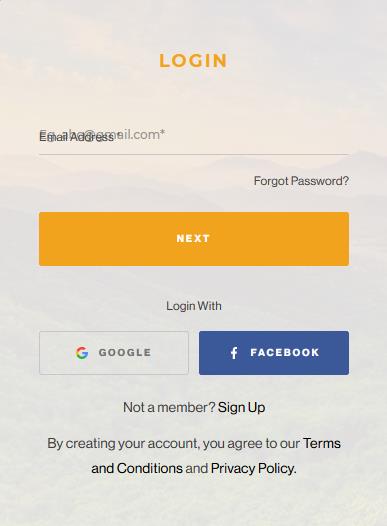 Create your account.
Now, log in to access the courses.
Then, search in the Dashboard for the courses, select them and enroll.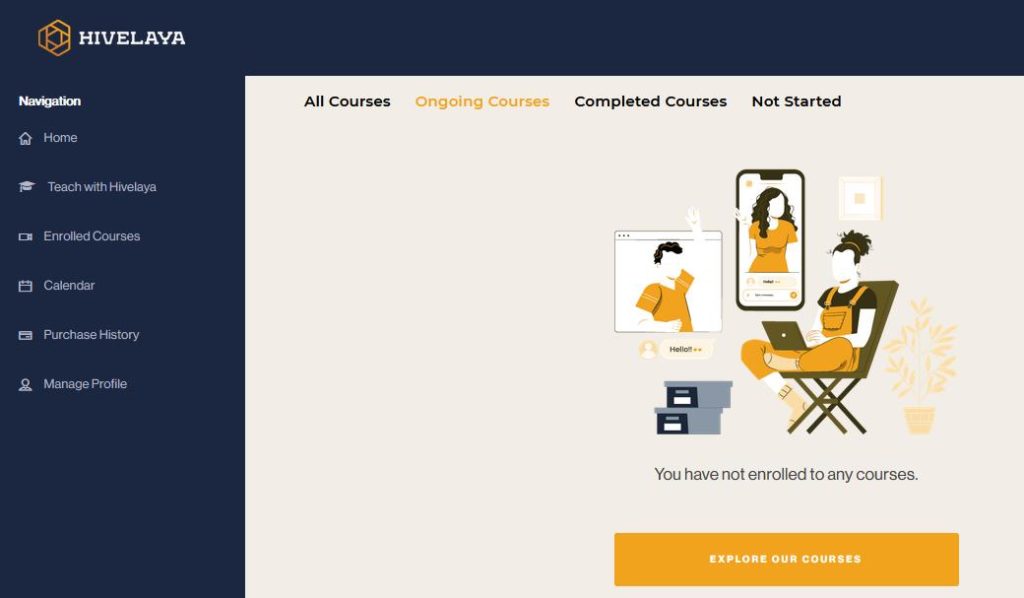 In this way, you can join the learning community in Hivelaya. You can pay for the courses through payment gateway like eSewa. Similarly, it allows you to add the courses to cart in order to access them later.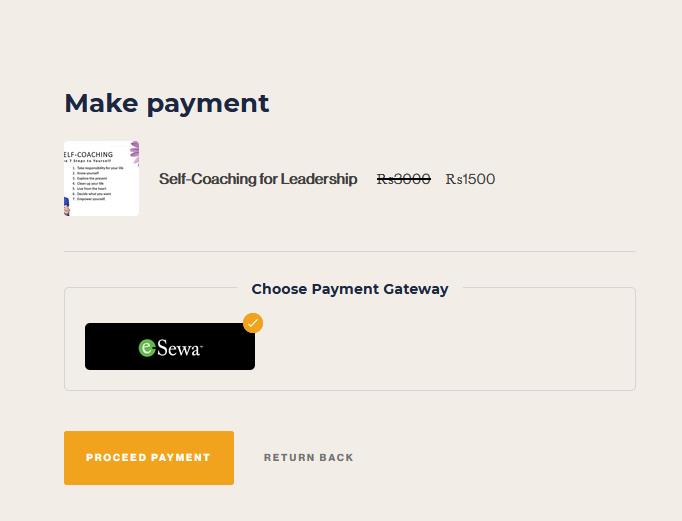 How to register as Experts / "Knowledge Guru" ?
The experts are free to choose the courses based upon their experience and knowledge. They can simply register there for free with these steps.
Go to Hivelaya's page.
Click on "Sign Up" or "Teach with Hivelaya" in the homepage.

Sign up for free and add your courses in the dashboard.
After registering, you can plan the courses, submit them, add them and get approved. Then you can set your own time for teaching the courses either through VILT or prerecorded video.
Hivelaya has emerged as a native substitute for other international learning platforms. It would be adding more courses on the list such that you can access for the skills you would like to thrive in. Similarly, the industry experts and specialists available there can provide you with updated know-how off the skills you choose. Moreover, the learners have the opportunity to choose the courses as per the experts. Furthermore, they can access both the free and paid courses that are really effective to avail for. We wish all the best for this team for their successful operation and future endeavors.
Also read: Digital Skills that will help you thrive in the future according to McKinsey and Company