Today we live in a world that is moving forward at a rapid pace. In such a busy world, we tend to forget many important tasks and events in our lives. That's why Hamro Patro has come to our rescue to solve this problem by introducing a new feature 'Notes'. Nepal's most loved app Hamro Patro has launched this feature in an attempt to make the app more user-friendly and functional.
Notes Taking Feature
Note taking feature was most demanded feature by Hamro Patro users. Keeping in mind the needs of each individual, the feature helps us in marking important dates and events and we can also color code the events to organize ourselves. For example, bill payment reminders, birthdays, meetings, occasions, etc. can be marked and color-coded with different colors accordingly to make it easier for users to manage their daily engagements. This feature is currently available in the Android and Web version, and the company plans to launch it for iOS users shortly.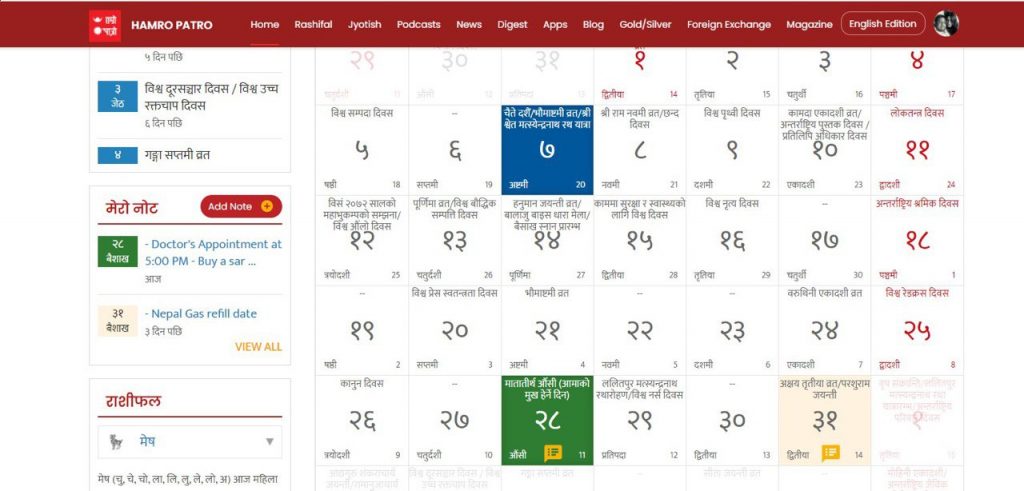 The notes that users add will be displayed on the home page so that they are reminded of the event for that day. Additionally, users can view all of their notes from the notes section in the calendar screen. And the best part is – the notes will not disappear even if users log in to their IDs from another device. Hamro Patro has always strove to excel in providing features that help us organize our daily life. So, the launch of this feature makes the app even more user-friendly and a complete organizing partner for our daily events and happenings.
Adding Notes in Hamro Patro App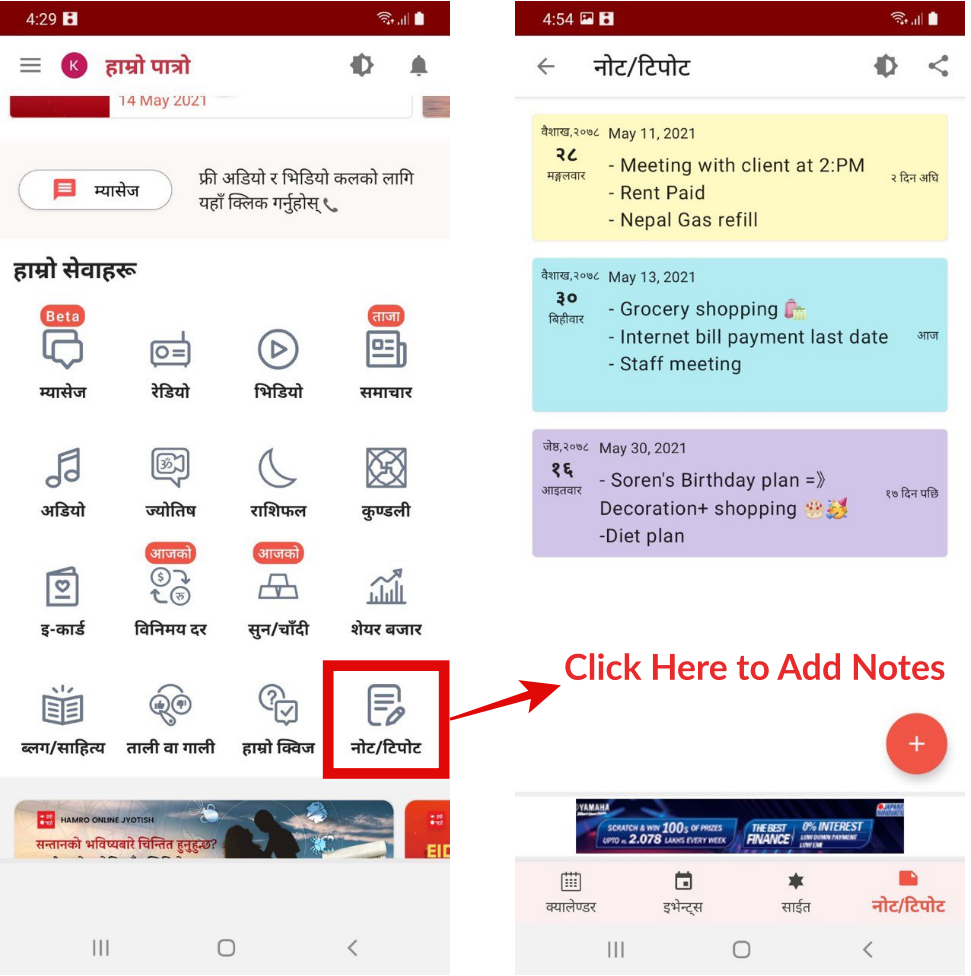 To add or view notes, first, you need login in Hamro Patro app. You can sign in with Facebook, Gmail and Twitter account. For that, tap on hamburger button or swipe left and tap on the profile image. Lastly, tap on the specified dates that you want to add the notes (not more than 500 characters) and save. You can also edit the notes background using available colors. Not only that, you can sync the notes from Desktop app to mobile app and vice versa. So, make sure you make complete use of this amazing feature.