 Hamro Patro, the most successful Nepali app has released its HD (High Definition) radio streaming. The app's most popular feature, radio, was available in 32-bit and 64-bit versions at the time. However, with the latest version, the app will now be able to broadcast radio in HD quality. A couple of months back, Hamro Patro had become the first Nepali app to cross 10 Million Downloads. The app was able to achieve 100 thousand downloads within 1 year of release on the Google Play Store. It also crossed the milestone of 1 Million downloads before 2015 A.D. Hamro Patro also holds the record of the first Nepali app reaching the milestone of 1 Million and 5 Million downloads on Google Play Store.
"When we first released our app in 2013, the country's overall internet infrastructure was not as strong as it is now. As a result, services such as radio were developed in such a way that even users with the most minimal internet connection could utilize them. However, because the internet infrastructure has improved significantly, we have updated the function to HD resolution to improve the user experience. We've improved 38 stations so far, including Image FM, Ujjyalo Radio Network, Vijaya FM, Nepal Radio Network, BBC, Classic FM, and others, and we're on our way to upgrading 100 more in the near future."

– Ms. Sudina Gautam, MD-Hamro Patro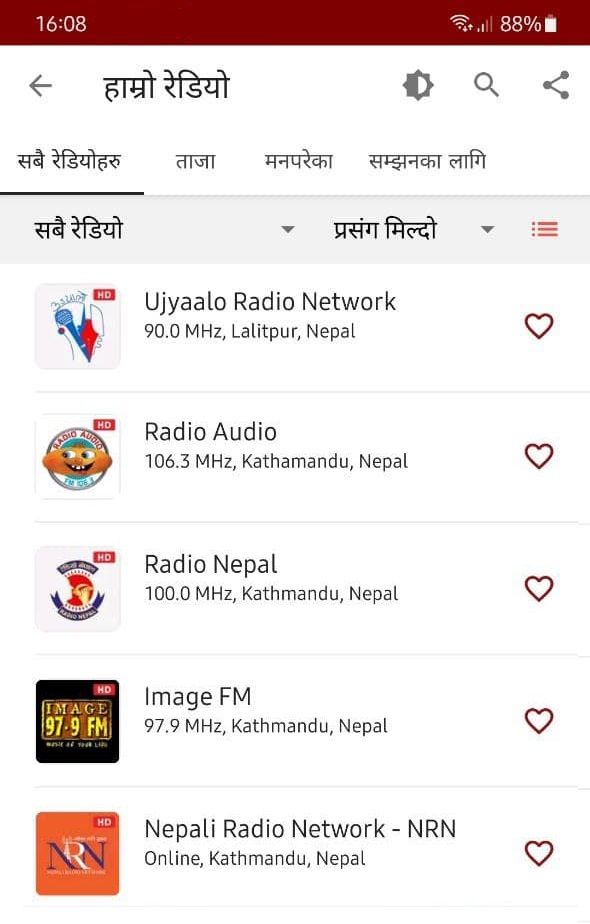 More about Hamro Patro HD Radio
Users can now listen to the radio in HD (128 kbps) via the Hamro Patro app, with improved sound quality. The user experience will also improve with this upgrade from Hamro Patro. Currently, the Hamro Patro app allows users to listen to over 500 FM channels. And the radio component is available to users all around the world, not only in Nepal. Hamro Patro has transformed the notion of radio streaming by allowing listeners to tune in from anywhere in the world.
Hamro Patro is always working to improve the user experience and provide new features so that users could be in touch with family and friends who live outside of Nepal. It is the most popular Nepali app, with over ten million downloads.
Also Read: Hamro Patro: 10 Million+ Downloads on Google Play Store!