 Nepal's own online shopping platform, Gyapu Marketplace is now ranked number #1 App in the Shopping category in Google Play Store. This is a huge feat for a Nepali e-commerce company considering the market capitalization of other giant companies with foreign investment. Developed by Nepali Entrepreneurs, Gyapu has been uplifting the aspirations of local business enthusiasts by providing a platform to sell their items.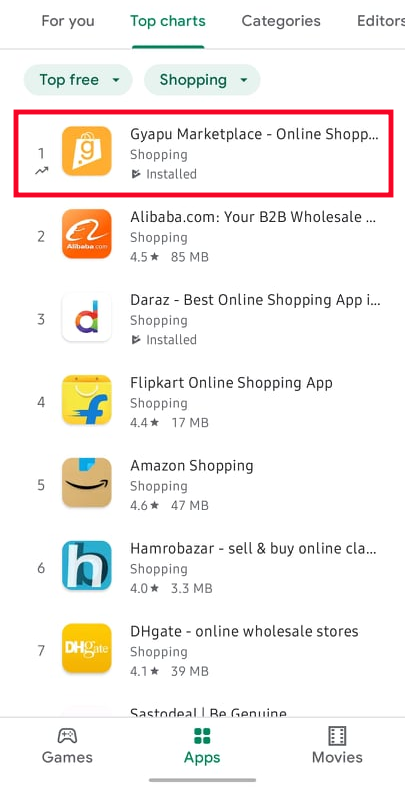 About Gyapu
Gyapu is a Nepal-based E-commerce platform revolutionizing the traditional ways of buying and selling things here in Nepal. Gyapu comes up with a whole bunch of different offers, deals, and opportunities time and again. It is one of the rising online shopping portals in Nepal. The main objective of Gyapu is to build the Nepali Global Brand and promote domestic Nepali products throughout the globe. Besides this, it is expanding and flourishing e-commerce industries in Nepal and across South East Asia.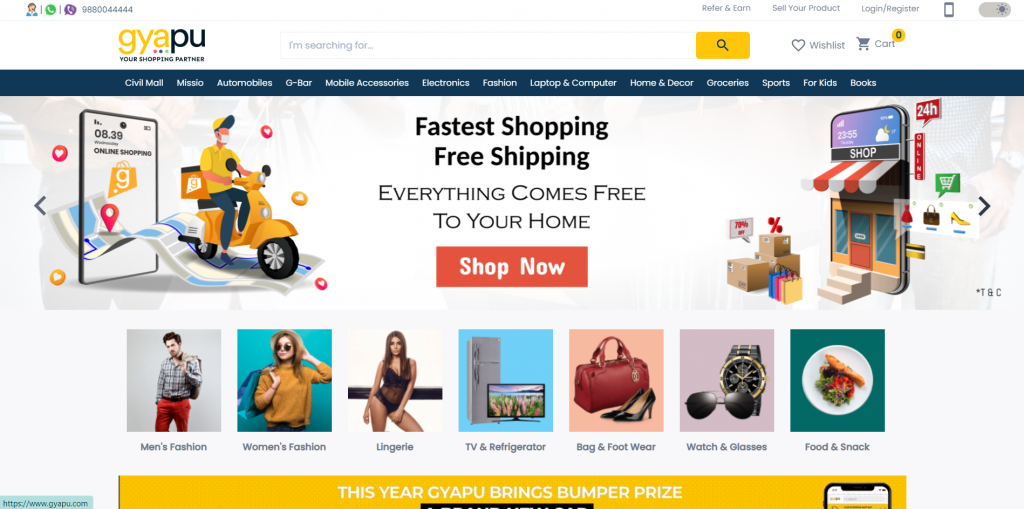 Recently, Gyapu has started "refer and win" offer in which users can win vouchers by referring the app to others. What makes this site different is that it has a feature called "Gyapu wallet". Once you register to their platform, Gyapu.com, you will receive Rs.100 to your Gyapu Wallet. These Gyapu rewards can later be redeemed to purchase different products from their platform. Furthermore, if you are a seller and wish to sell your items on their platform, you have to register first. At the time, Gyapu is not charging any commission fee from its sellers.
Gyapuversary: The Mega Online Mela
On the auspicious occasion of its anniversary, The Number #1 online shopping, Gyapu Marketplace is organizing Gyapuversary. The biggest shopping event of the year is now just 5 days away. Customers can enjoy various categories of products at a cheap and affordable price due to heavy discounts of up to 80%. Apart from discounts, one can enjoy cashback and vouchers during the Mela. The company is all set to organize the Gyapuversary Mela starting from 1st Baisakh 2078 and ending on 3rd Baisakh 2078. Make sure you take full advantage of massive savings and less spending. Happy Gyapuversary!!!