 Khalti has brought an amazing cashback offer to its users on the premium payment of Nepal Life Insurance Company. Users who make premium payments of Nepal Life Insurance before the due date or within 7 days of the due date will be eligible for the cashback of 0.50% (uptoRs.1500).
The offer campaign has already started on the 7th of Bhadra and will continue for a limited period of time. And only the KYC verified users can be eligible for the offer. However, those who still do not have a Khalti account can register in Khalti and verify their KYC.
For that, you can download Khalti mobile app on both Android or iPhone and then verify your KYC.
Regarding the service, Khalti Digital Wallet's Merchant and Business Growth Manager, Mr. PawalKharel shared,
" We believe this offer will encourage policyholders all over Nepal to make their premium payment with ease. Payment made from Khalti is much faster than the traditional methods of payments which makes it convenient for the users to make their payment from any place, at any time"
Obviously, this offer has been introduced to encourage customers to make digital payments amidst Covid. They claim that this offer aims to save people's time and money by making it easier to pay all kinds of bills through Khalti from the comfort of their homes.
How to Pay Nepal Life Insurance Premium via Khalti?
Well, you might be very clear now that you need have a KYC verified Khalti account. After that, you can follow these simple steps to participate in this offer:
Log in to your Khalti account and tap on "Insurance" icon on the home screen.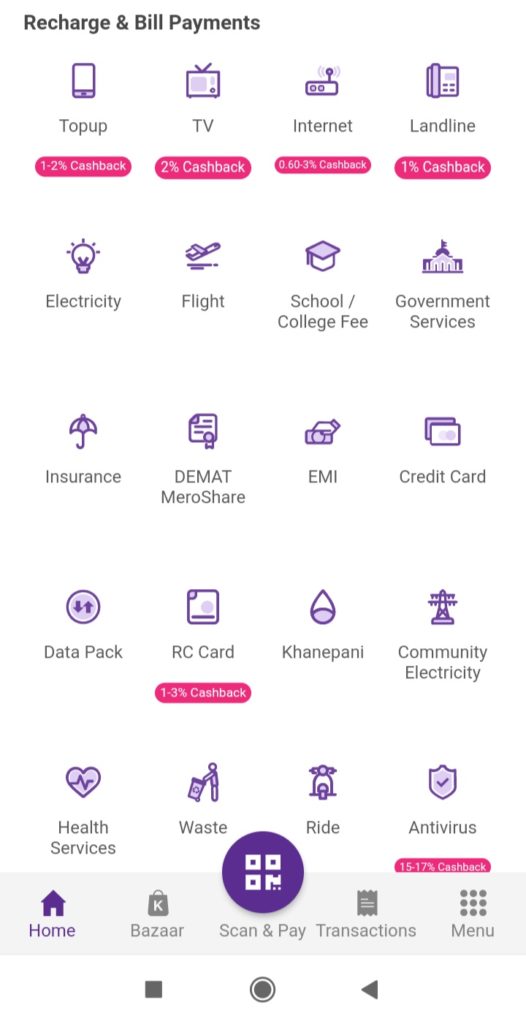 Then, you'll find "Nepal Life Insurance" on the top. Click on that icon to proceed.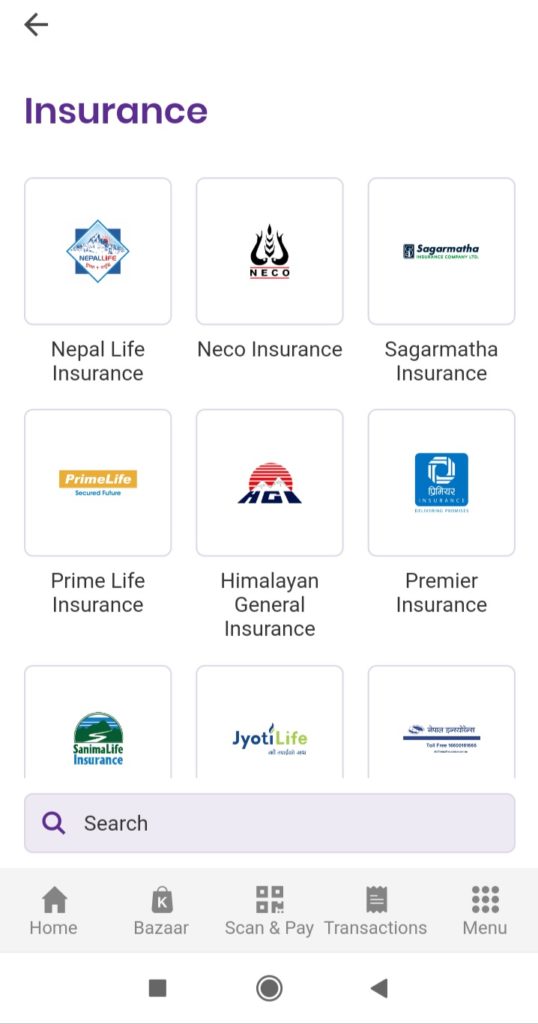 Enter the required details.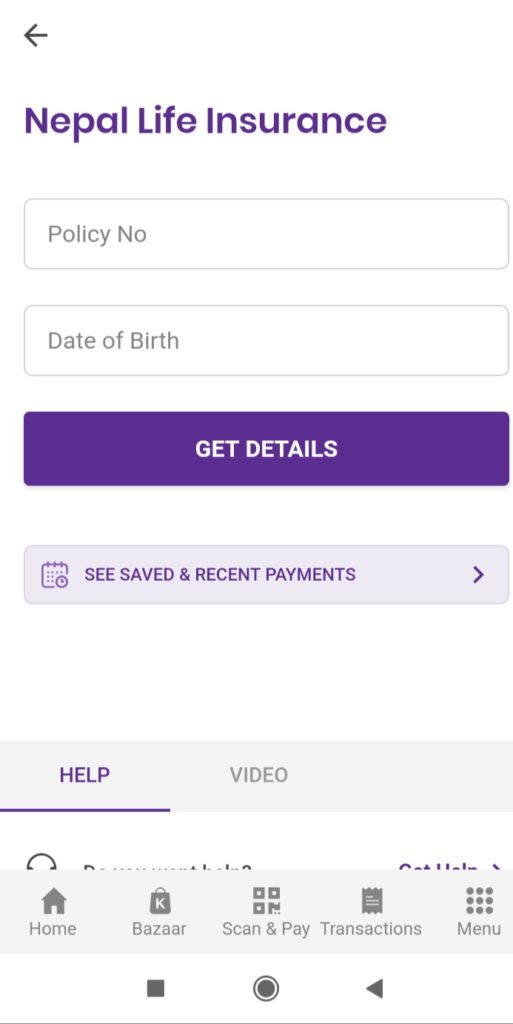 Tap on the "Proceed to Pay" option.
Select "Payment Option" and Pay.
About Khalti
Khalti is the first digital wallet in Nepal to provide open-source API. With more than 1.9 million + active users, 50+ members banks, and 5000+ Khalti counters, it is making online payments easier with its growing network. Moreover, it offers various wallet services for online payments ranging from mobile top-up to government payments. It offers an array of payment options like :
Insurance payments
Remittance
Utility payments
Online ticketing and events booking
Getting online results
QR code scan and pay option
Khalti Bazaar to pay for merchants
Financial payments
Apart from that, you can even pay to the waste management entities through Khalti. By linking your bank account, one can make payments directly via the Khalti account or also pay through connectIPS. In addition to that, the users can pay for their insurance premium from their own wallet or from Khalti POS (Khalti Pasal).
This offer is really a treat for the policy owners of Nepal Life Insurance. You can enjoy this amazing cashback offer by paying premiums through your Khalti account at ease.
Also read: Khalti Releases Version 3.0 in Flutter; What's New in this Update?