 Genese Solution is a leading global digital transformation company with primary expertise in Cloud computing, Cloud Native Software development & Cloud Security. It is also an official Cloud Consulting Provider of Amazon web services. The company has been serving clients across Nepal, Bangladesh, India, Pakistan, Australia, and the UK. The company recently secured NPR 55 million investment from Business Oxygen Pvt. Ltd. The fund has been granted solely for Nepal's operations. Business Oxygen (BO2) is a part of the IFC's Global SME Ventures initiative from World Bank Group, PPCR, and FCDO. WLC Ventures Pvt. Ltd. currently manages the fund. Genese Solution plans to utilize the investment in accelerating the automation and digital transformation ecosystem in Nepal.
Anjani Phuyal, Founder of Genese Solution Ltd says, "We are delighted to receive a growth fund from Business Oxygen. I am sure this funding will serve as a strong catalyst for helping us achieve our goals of industry disruption steering digital transformation."
The company also aims to foster businesses and human skill set through latest technologies, as disclosed in the press release.
Genese Solution appoints a new CEO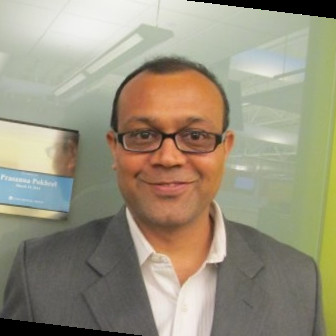 The company has further expanded its strategic moves. The company has also appointed a new CEO for Nepal, Mr. Prasanna Pokhrel. Mr. Pokhrel has over two decades of experience in the IT/ITES sector and past involvements with international giants like IBM and EXL. Previously, he was leading Vianet Communications as a CEO in Nepal.
The investment received by Genese is a huge achievement for the Nepali IT market. Such accomplishments from Nepali companies also encourage existing businesses in Nepal. We wish Congratulations to the entire team of Genese Solutions.