Quantum Hack Nepal, in collaboration with NxtGen; under the membership of Dev Folio, successfully conducted the first digital and the largest international digital hackathon in Nepal with more than 2500 participants and audience. The event had many amazing moments from having musical performances to various mind-blowing tech-filled sessions.

One of the sessions that captured the most attention was Steve Wozniak-co-founder of Apple, as the special guest of honor. More to that, the hackathon also had games, art competitions, workshops, short training, and much more.
Here's Steve Wozniak Live Recorded Video on TechSathi:
This 36 hours long event had over 1000+ registration, 400 submissions for review, 43 Project submissions, and over 2500 registrants as the audience.
More about Quantum Hack international Digital hackathon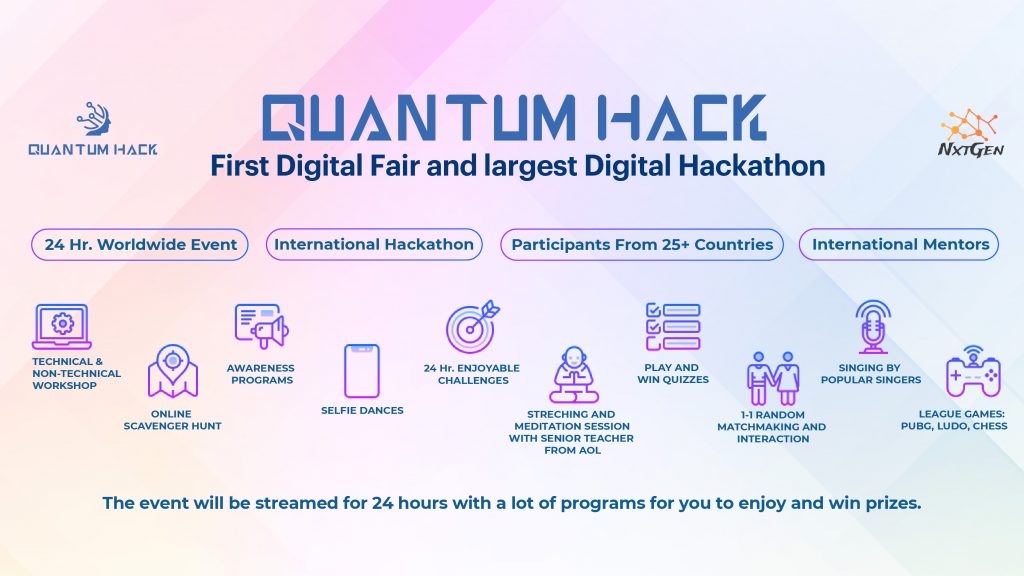 Quantum Hack international Hackathon was organized on August 28th and August 29th, 2020 from Nepali students in Nepal. Also, the main competition was accompanied by various workshops, games, and fun sessions including hunts and open art workshops.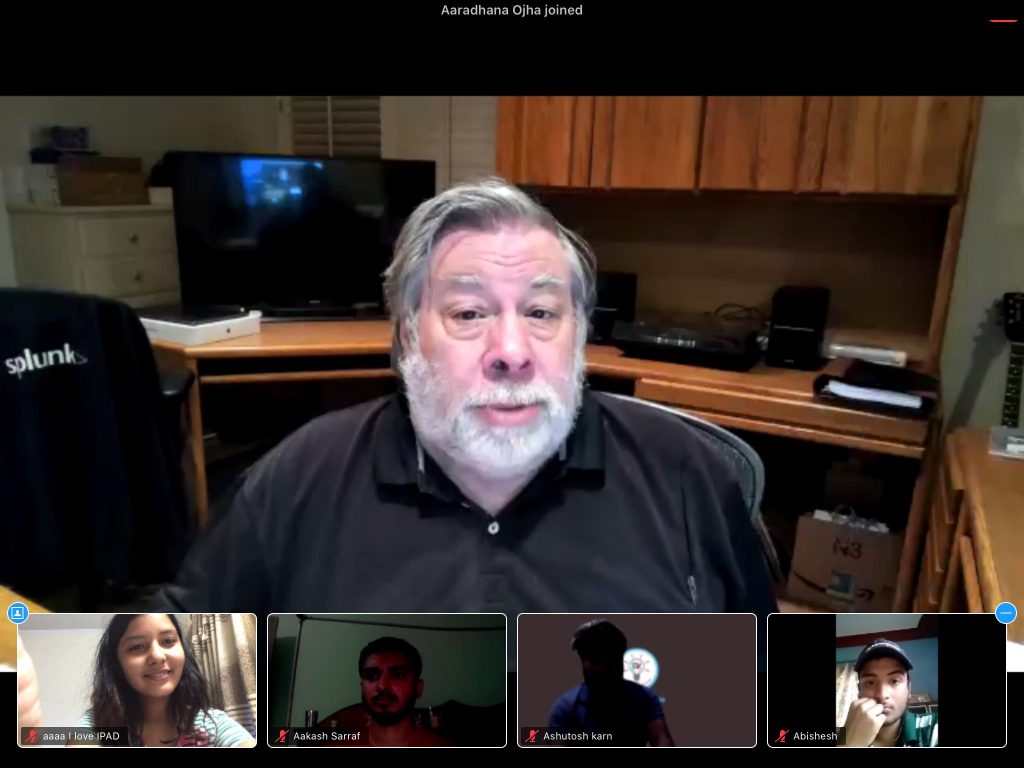 Moreover, with Mr. Steve Wozniak, co-founder of Apple, as a Special Guest sharing his experiences and encouraging participants and attendees made the event much special for a lot of participants. Adding up, Mr. Joe Sepi from IBM was a keynote speaker for the event, while the representatives and judges from Apple, Microsoft, AWS, NASA, UN, Google were also present in this event.
The 36-hour long online event Quantum Hack was hosted online and was fully streamed from many Facebook Pages and YouTube channels as well. This mega event consisted of 70+ teams formed by more than 240 participants from all over the world. The participants built technologies and applications that combat modern problems mainly in the following six areas:
Disaster Management and Preparedness: Ready For The Next Disaster
Fintech: Modern Financial Services For Everyone
Education: Improving Upon Traditional Methods
Health and Urban Population Management: Impacting Life and Death
Entertainment: The Promising Industry
Open: Stretch Your Imaginations
There were category winners as well as the overall winner who were mentored and guided by the best possible professionals.
Other Major Attractions
Like we mentioned before, the main competition was supplemented by various workshops, games, and fun sessions. Some of the events that took place during the hackathon are:
Technical and non-technical workshops (This includes workshops in IoT, Ethical Hacking and many more)
Online Scavenger Hunt
Awareness Programmes
Selfie Dances
Quiz Competitions
Meditation and Relaxation
One to One matchmaking sessions
Singing
League Games (PUBG, Chess, Ludo)
These were just some of the workshops that took place in the event, but we have more to share. The special guest and mentors who made their special appearance in the event was also a very long-awaited segment by the fans. Some of the guests who debuted special performance on the event are Anusha Acharya, Shreya katuwal, Suraj Raj Khatri, Dhiraj Pakhrin, Ves Raj and Saroj Gajurel.
Moreover, some other celebrities like Ishan Raj Onta, Elizaveta Khripounova(Japanese singer), Yojana Thapa Magar(comedian) and Raj Shamani also performed in the biggest hackathon of all time.
Sponsors and Partners:
The event had a number of sponsors and partners who facilitated the event with various platforms and prizes for winners. This hackathon had in kind, molecular and Nuclear sponsors where some of them had offered amazing prizes for the winners. Some of them are:
Echo AR– $50 Amazon gift card, 1-month free, Business Tier access, A feature in their newsletter (sent to investors and AR/VR ecosystem).
Devfolio – API Prizes from Partner Companies if applicable Stickers and T-shirts
Balsamiq- 90 days extended trial promo code
CLERKY– one Company Lifetime Package to the overall winner
.XYZ– Free .xyz domain
BUGSEE– credit for 1 year(worth $400)
Wolfram– Wolfram Alpha Pro, Wolfram 1 personal edition for 1 year
1password– 1password families for each winner
Winners of QuantumHack, Nepal's First & Largest Digital Hackathon:
The list of the winners who won the hackathon are:
Overall Winner
Vectorr: https://devfolio.co/submissions/masked