Fewabazar, a rising e-commerce platform in Nepal has officially started providing its online shopping services in the Karnali region. The 13th digital outlet of Fewabazar was opened at Surkhet with the aim of giving special priority to after-sales services.
About Fewabazar
Fewabazar was founded three years ago to develop the e-commerce sector in Nepal. It provides high-quality goods at a reasonable price to its users. With its main office in Pokhara, corporate office in Kathmandu, and 13 outlets to serve nationwide, Fewa Bazar is providing trustworthy services to people. Some facts about Fewabazar are:
The first e-commerce company in Nepal to provide EMI service.
Wide range of goods available such as electronics, clothing, decorations, and so on.
Keeps you safe with the safety precautions taken during delivery.
Provides Home Delivery service at an affordable price.
Opening Event
The inauguration ceremony took place in presence of the managing director of the newly opened outlet, Mr. Sujan Acharya; chairman of Surkhet Chambers of Commerce and Industry, Mr. Dhan Bahadur Raut; and chief executive of Surkhet outlet, Mr. Roshan Tiwari. The company organized the event at Mulpanichowk of Birendranagar Municipality in Surkhet.
Offers at Fewabazar
On this auspicious occasion of the opening, the company is going to provide free delivery services all over the Karnali region for the month of Chaitra 2077.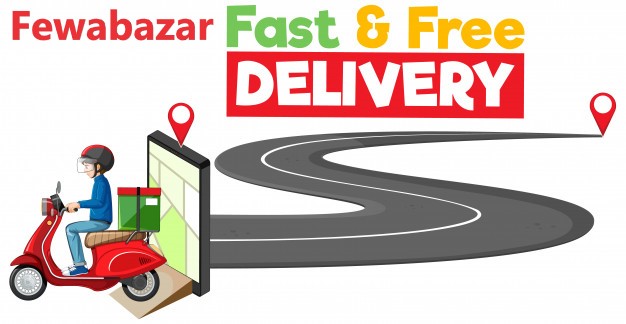 Similarly, there is a provision of getting a credit facility of up to 5 lakhs during this duration. The managing director, Mr. Acharya further explained that they were willing to provide credit without any security and at a zero percent interest rate in order to boost the morale of Karnali residents in this Covid-19 pandemic.
Purpose of expansion
Earlier, Fewabazar online shopping had centralized its services in Kathmandu. Now, they are expanding the horizon of their service area by opening new digital outlets. They believe that this will benefit the citizens all over the state as they can order the products they desire and get them delivered to their homes. Besides this, the company is trying to revolutionize the digital sector in Nepal and create a smart city in the Karnali region.
Wish to learn more about Fewabazar? Click this link to read our other articles on Fewabazar.