EventsNP is an online registration and search engine for events that offer a variety of useful services and features. EventsNP makes it simple for users to stay updated on all of their events and get alerts. They give program organizers a platform to communicate with the public and promote events/programs features through their website. Currently, the platform lets you promote your events for free. On June 4th, the founders (Bibesh Nepal, Mukul Shrestha, Sewak Gautam, Kunal Sah, Nirdesh Pokhrel) launched the EventsNP platform to link event organizers with the general audience. The platforms allow the users to search events near them and provide detailed information that can match with the user's intention. It provides all features to find several types of events as ongoing, past events, featured events as well as past events.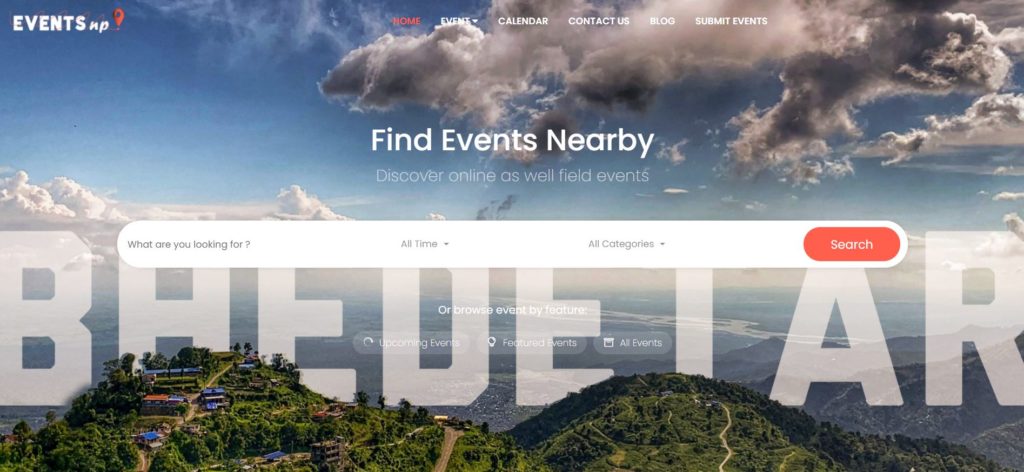 Services
Some of the services provided by EventsNP are listed below:
Online Events Registration
Events Search Engine
Free Events Registration
EventsNP Chatbot on Messenger
Events Update
Event Hub
"We aim to be a single destination for you to get updates and organize your events, webinars, and meetup".

– Founders, EventsNP
How to list your Event?
To list your event on the platform, visit EventsNP and click on the Submit Event option. Now, fill up all the required information and submit the event details. Using the platform, organizers can register events (programs) without having to charge a registration fee. Organizers will also receive live messenger chat help when needed. EventsNP's main goal is to connect Nepali event organizers and promote Nepali events via its social media channels and website. Organizers can list various category of events such as Concert, Sports, Professional, Tradeshow and upload a high-quality creative that has all the event details.
"Congratulations EventsNP team on this very big occasion. Happy First Anniversary! Wishing many more successes in the future." – TechSathi