 More than smartphones, Xiaomi Nepal has come with an additional new product introducing its first-ever electric toothbrush in Nepal, the Mi Electric Toothbrush T100. Alongside, it has also launched Xiaomi Bag Pack too. So, let's take out a tour to look into the overview and official price of Mi Electric Toothbrush T100 and Xiaomi Bag Pack in Nepal.
Eyesight over Mi Electric Toothbrush T100:
Specifications:
| | |
| --- | --- |
| Motor Type: | GMSoft Sonic High-Frequency coreless motor |
| Battery: | 350mAh, up to 30 days battery life, |
| Max Speed: | 18000r/min |
| IP Rating: | IPX7 |
Build: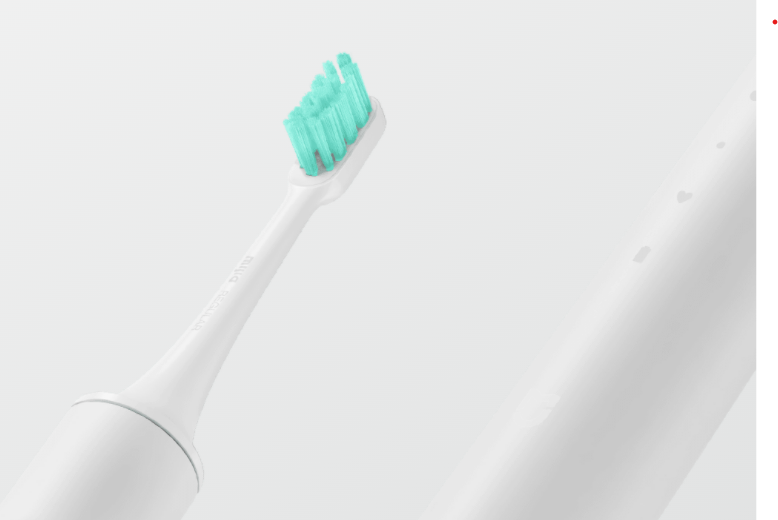 The build of Mi electric seems interesting as it boasts great looks and design. It features a metal-free brush head which is absolutely great. more than that the important thing is bristles in any brush. Here mi electric toothbrush T100 features ultra-thin bristles that are 93% thinner than a standard nylon brush from which you can expect clean touch to your teeth as it seems to reach every corner with a 360-degree multi-dimensional rotating head.
Key features:
The Mi Electric Toothbrush T100 has too many effective features incorporated within. The toothbrush has some awesome qualities like low noise profile and dual-pro brush mode which lets you operate your brush in different modes considering the sensitiveness of your teeth. Some of the major features and functions are listed below:
High-density, anti-corrosion, metal-free brush head
GMSoft Sonic High-Frequency motor WITH 18,000RPM
IPX7 standard water-resistant technology
low noise profile (60dB)
Dual-Pro brush modes: with a standard and gentle mode for normal and sensitive teeth respectively
Auto Timer function: which activates every 2 minutes and pauses every 30 seconds
LED indicator to notify low battery condition
Mi Electric Toothbrush T100 price in Nepal and Availability:
The Xiaomi Bag Pack is available through authorized Mi stores and retail stores
| | |
| --- | --- |
| Product | Price in Nepal |
| Mi Electric Toothbrush T100 | NRP. 1,699 |
Eyesight over Mi Bag Pack:
Along with Mi Electric Toothbrush T100, Xiaomi Nepal has also launched Xiaomi backpack at the same time. Its design looks somewhat classy to look and smooth.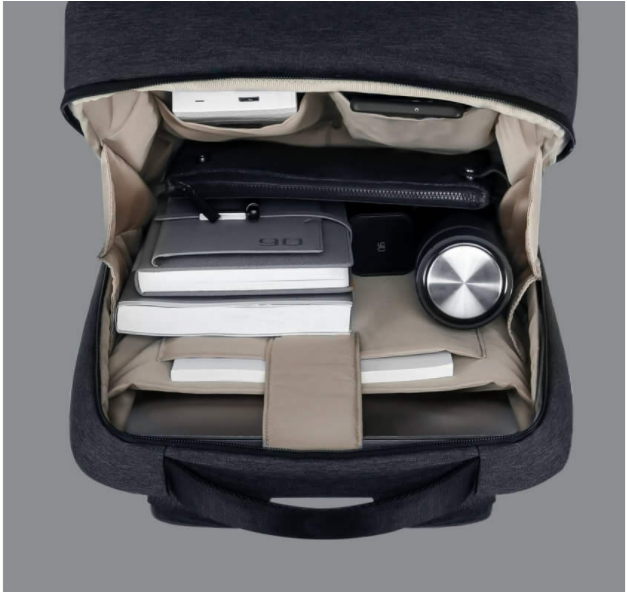 Key Features:
Overviewing this bag, it seems to be an effective option to carry your daily life goods or even big laptops. the design and IPX4 water-resistant material make this laptop even better. Following are some major features:
21-liter capacity will help to carry even big laptops and other goods
IPX4 rated water-resistant material will help you in rainy times
Inner compartments for laptop, tablets, phones, cameras and powerbanks
Shoulder strap and back are made of honeycomb sandwich mesh
Xiaomi Bag Pack price in Nepal and Availability:
The Xiaomi Bag Pack is available through Mi stores and retailers in rs. 2,099.
| | |
| --- | --- |
| Product | Price in Nepal |
| Xiaomi Bag Pack | NPR 2,099 |