A copyright free music is what every YouTuber wants as a background melody in their videos as it is something that makes a video attractive, appealing and free of copyright issue. There are tons of background music available all over the internet. But, all of them are not necessarily royalty and copyright free.
But what's copyright and royalty? Copyright is a legal right that the owner of an intellectual property holds. Intellectual property basically refers to works of art, design, image, videos etc. Similarly, royalty is a certain sum of money paid to a creator for example, a musician to rightfully use his\her works. So, to rightfully use a music in his video a YouTuber has to take the permission of an artist to avoid copyright infringement paying certain sum of money i.e. royalty.
However, there are a lot of websites in the internet where you will find lots of free music. Again, you will have to pay money to the website owner not for using but for downloading them this time. Here are 10 of those websites for you where you can find music that is copyright free, royalty free and download them.
Bensound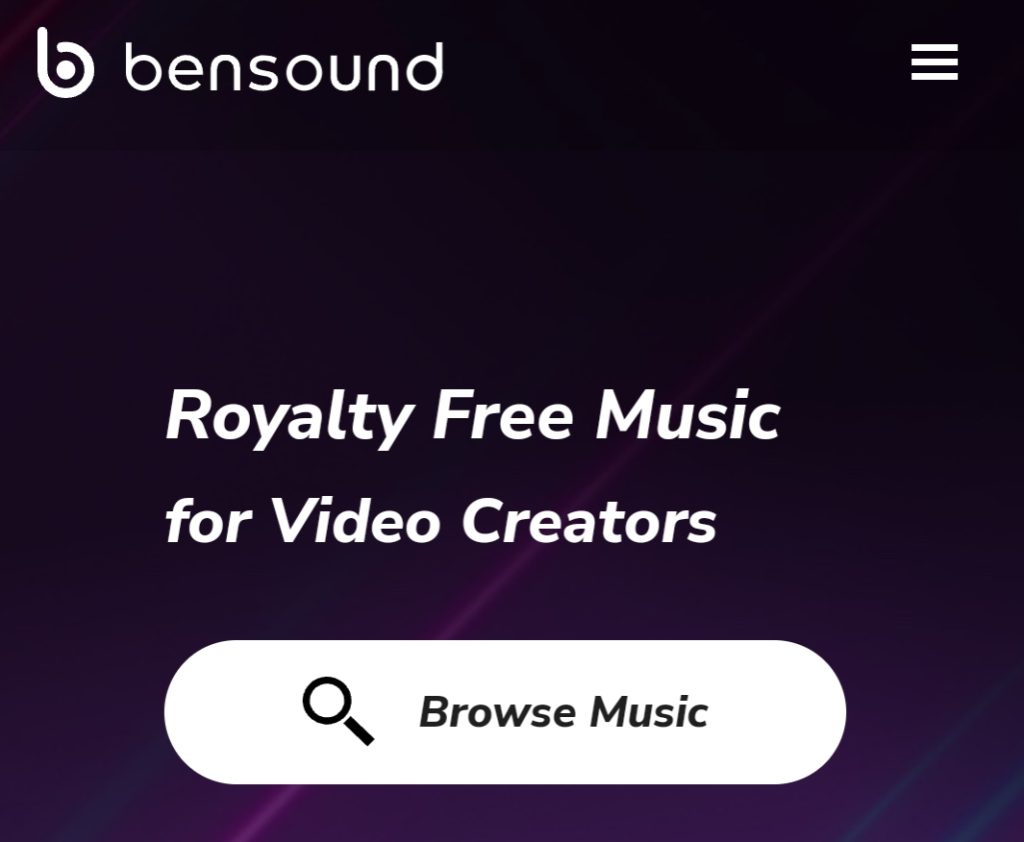 Bensound is a store where you can find thousands of copyright free music of different genres. You can filter the available music by genre, mood, theme, instrument, energy level and duration. And the best part about this website is that you can also find music that are absolutely free for downloading which you don't need to pay even a single penny. For downloading cost and copyright free music, tap on 'browse music' which is on top on the homepage. On the bottom of the left side, you will see 'Free music only'. Tap on it, filter them by genre and select the best one for your video.
But, if you want access to the best music you should have a license for which you will have to take a subscription either monthly or yearly. You can also pay per track meaning you can pay for each of the tracks separately but it will be kind of expensive. To get detailed information about the plans and prices, tap on 'pricing' which is on top of the homepage.
Pixabay
Through Pixabay, you can download the best available copyright free music without paying anything. You can simply go to the website tap on 'music' which is on the top and search for the music that fits perfectly in your video. You can search tracks by different genres, artist, moods, type of your video etc. and download them easily.
Pixabay is not only for downloading copyright free music. You can find the best royalty free photo, illustrations, vectors and stock videos as well. There are over 2.3 million royalty free stock photos, 380,00+ illustrations, 120,00+ free vector art images and thousands of royalty and copyright free music, stock videos and sound effects on the website. All in all, Pixabay is one of the best websites for YouTubers.
YouTube audio library
YouTube audio library is the library of free music available on YouTube. It is absolutely free, so you can download them for free and never get subjected to copyright issue. For browsing the YouTube audio library, you must download an app named 'YouTube studio' and log in to it using the email that you have opened your channel with. Then, simply scroll down on the left hand side of your computer or by going to your channel in your mobile. You will find 'Audio library' stuffed with thousands of royalty and copyright free music along with some sound effects.
YouTube channels
There are different channels like No Copyright Sounds, Audio Library, Breaking Copyright etc. in YouTube which also is a library of hundreds and thousands of royalty and copyright free music that are arranged on playlists of different genre and mood. Similarly, there are other channels such as Vlog No Copyright that avails best copyright free music especially for vloggers, BeatByShahed that has music sorted by country and instrument, Chill Out Records which is best for lo-fi and hip-hop beats etc. You can download music from these channels by following the download link provided. Don't forget to give credit to the channels everytime you use music from either of the mentioned channels. It's mandatory!
Purple Planet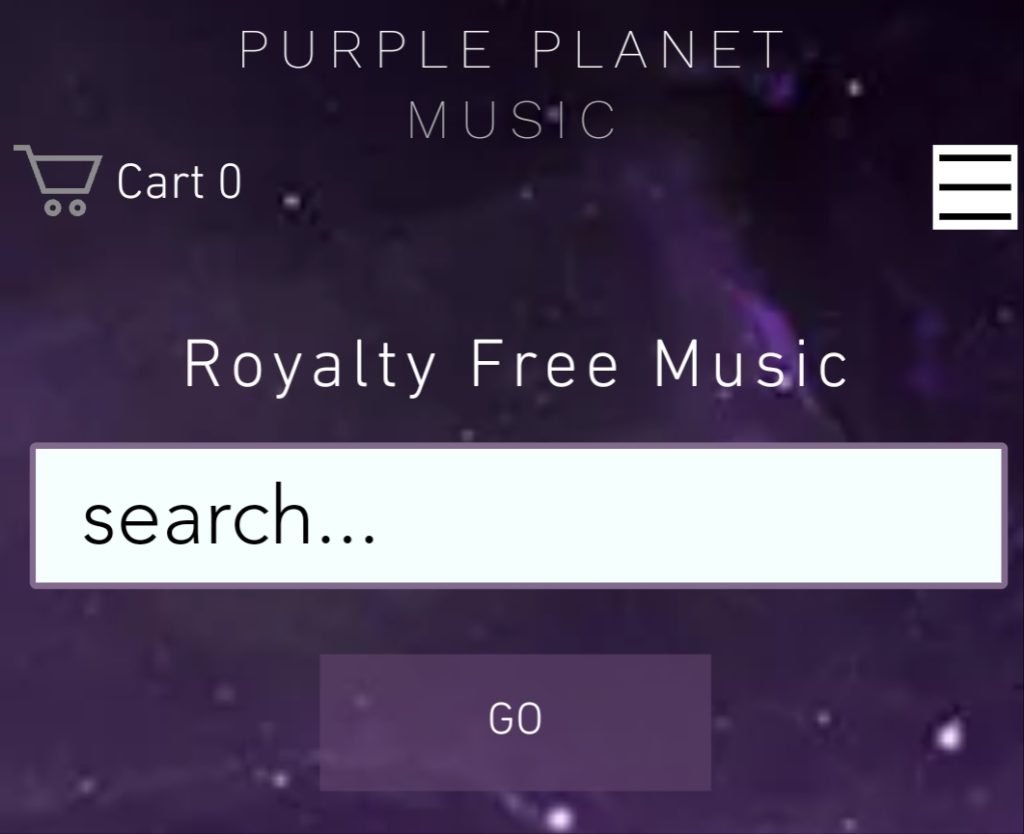 Purple planet has aggregated tons of royalty and copyright free music in its website and YouTube channel. You can use the music available in their YouTube channel for free (without purchasing the license) in your YouTube film, including monetized channels, Facebook and other social media, website, vlog, podcast, and for educational purpose only by giving credit to them. Free music available are medium quality MP3.
If you want access to high quality WAV and use without giving attribution, then you will have to purchase the license. The standard license costs $8 while the broadcast license costs $40. Now, there are difference between these two licence. To know the difference about them in detail, click here.
EvantoElements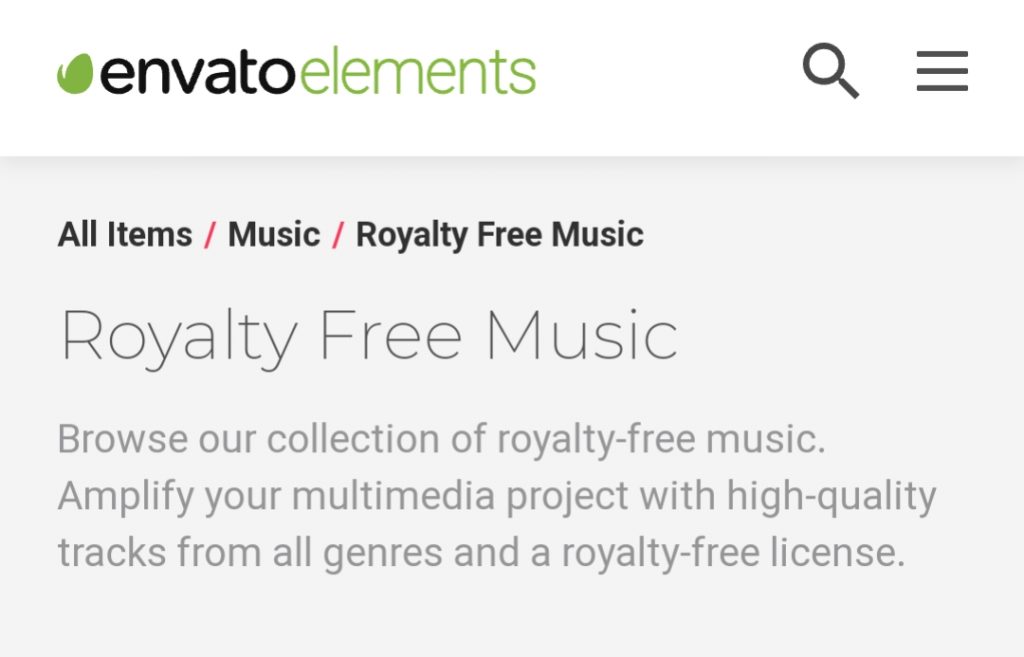 EvantoElements has archived millions of royalty and copyright free music, stock videos, video templates, graphic templates, presentation templates etc. Taking a subscription per month for the license will unlock your access and makes it possible for you to download everything you need to make your video the best. Taking about the music, they are sort by different genres and you can also find loop tracks in this website. The licence costs you $16.50 per month which is a bit expensive; nonetheless you can get everything in its best quality after getting subscription.
Free Music Archive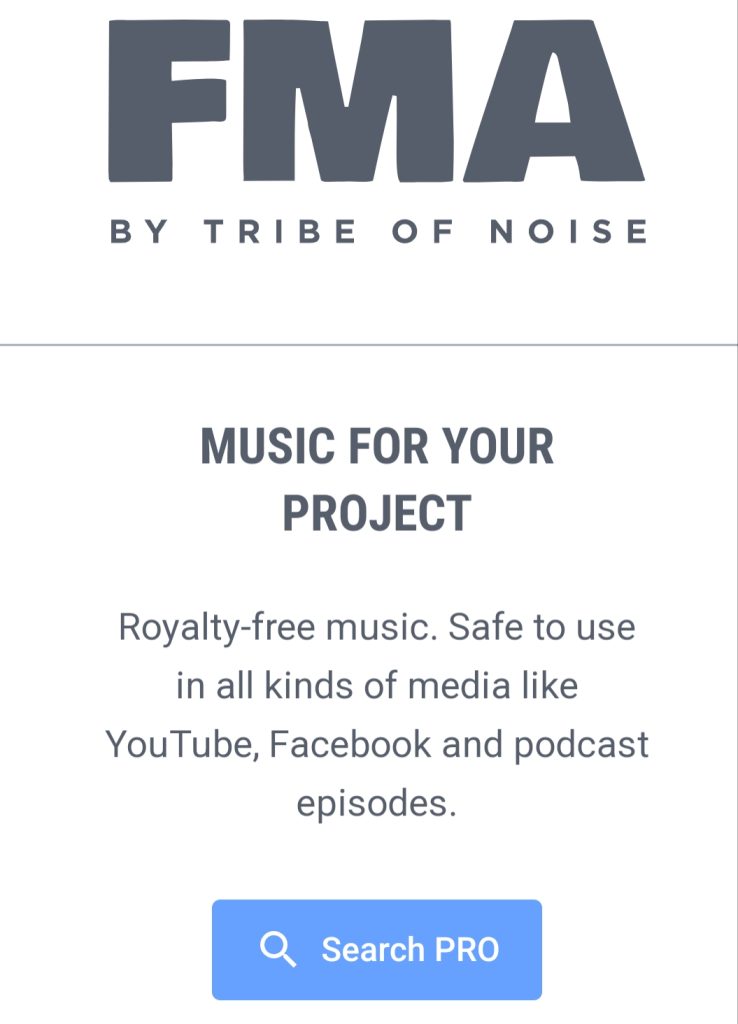 Free Music Archive will enable you to use the high quality copyright free music available on the basis of the type of license that you purchase. You can also download the music for free but, you cannot use them on your videos. For using them in videos, purchasing a license is mandatory. They have made 4 different types of license that vary in price and usage. The 4 different license are bronze €45, bronze €150, silver €549 and gold €918. It's like a one-time subscription. For detailed information regarding the usage of tracks, click here.
Epidemic Sounds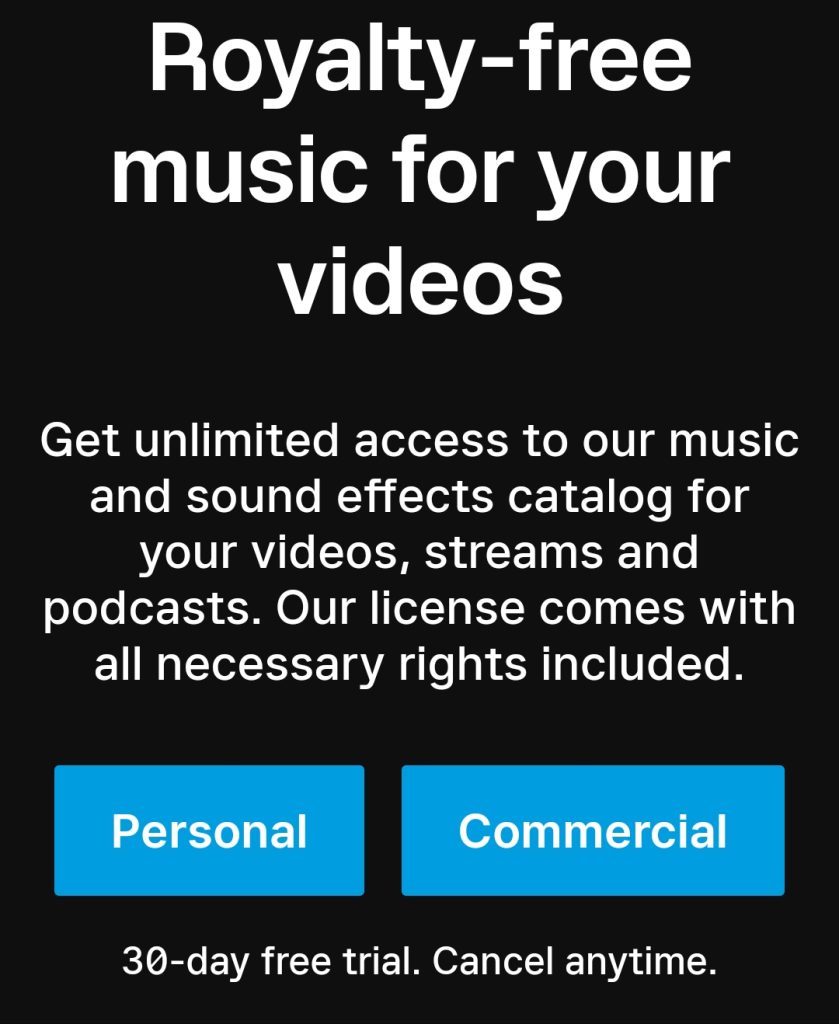 In epidemic sound, there are more than 35,000 royalty and copyright free sound tracks. You can either use them for personal or commercial use. You must pay to use the sound tracks may it be for personal or commercial use. However, the best part is you will get a 30 days free trial and custom pricing plan.
AudioJungle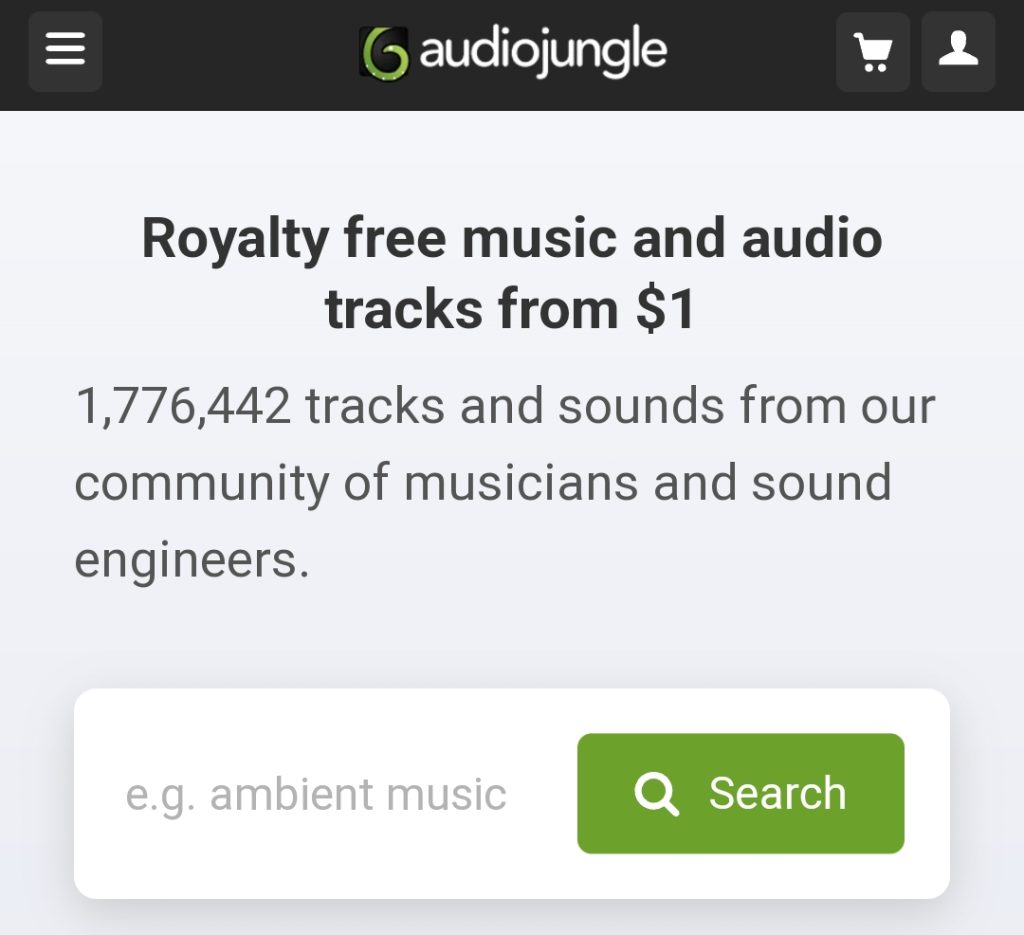 AudioJungle is a library of 1.7 million+ copyright free sound tracks of different genres. The price of each the music ranges from $1 to $5; however, you can also take a monthly plan. You have to sign in first to start exploring and downloading. You can filter those 1.7 million tracks by genres. Also, they keep updating their collection time and again.
SoundCloud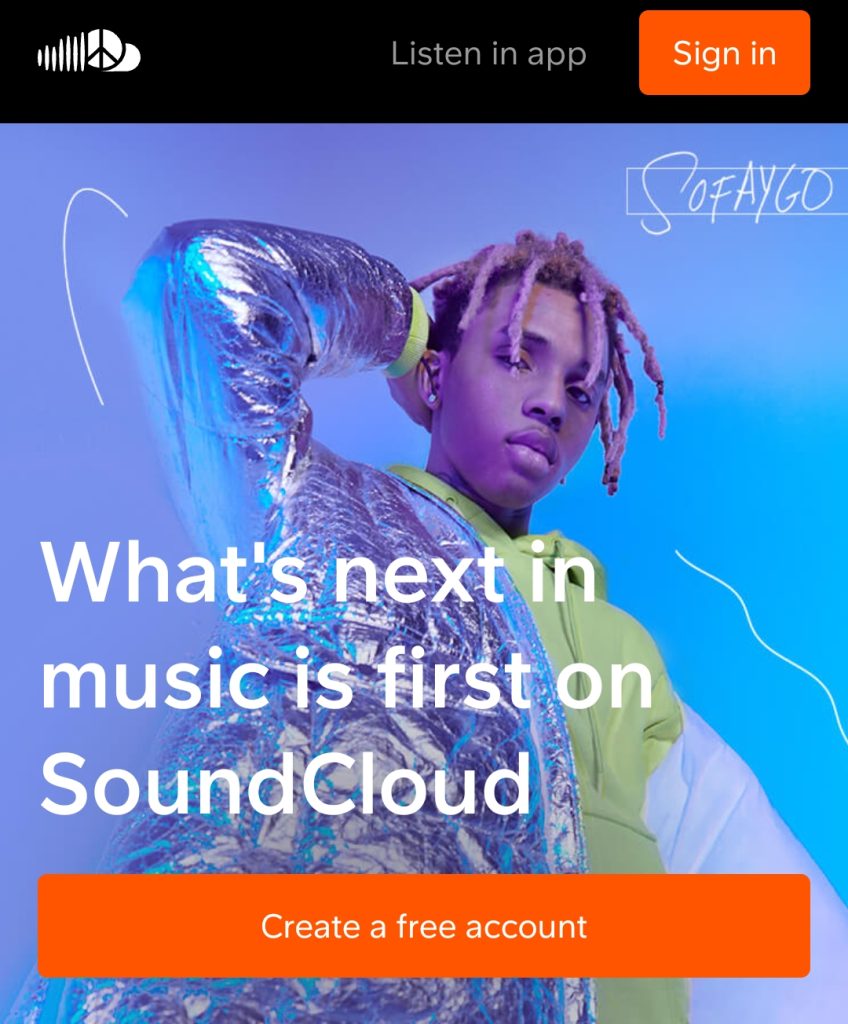 Soundcloud is a website where you can personally ask for permissions of the creators themselves to use their music. But before that, you need to sign up to the website using an email id. This is one platform where you not only can download music but also upload your own creation and take subscription to get paid everytime someone uses it. Additionally, there are tracks that you can download for free but taking subscription will unlock access to unlimited premium sounds.
Also Read: TAILG EV Scooters Price in Nepal, Specs and Features