 The world is advancing swiftly and so are our technologies. The future of video communication platforms is here. Today we have different challenges including a lack of good communication internally and externally. The use of mobile and online banking has soared during the pandemic, as every Bank and other organization have limited its in-person visit, customers are facing more problem than ever. In order to tackle all these problems, Digiconnect has come up with a video collaboration solution named Mikha, a next-generation video communication platform.
MIKHA is a next-generation AI-enabled video collaboration solution built from the ground up by DigiConnect. It is a highly secure enterprise-grade audio-visual communication platform. MIKHA offers scalable, feature-rich, and flexible video platforms for organizations ensuring their workflows (internal and external) remain resilient in the face of possible disruptions. It also helps to stay connected with customers to provide virtual face-to-face service with integrated capabilities.
This newly initiated platform can be the right boost for your organization as it ensures more productivity, saves time, reduces travel expenses, and overall promotes collaboration. MIKHA was also selected as one of the top five finalists in the ICT Award 2021 in the product category. Digiconnect's main objective while building this platform is to encourage less movement of people and more usage of digital assistance and hence helping the organization grow digitally.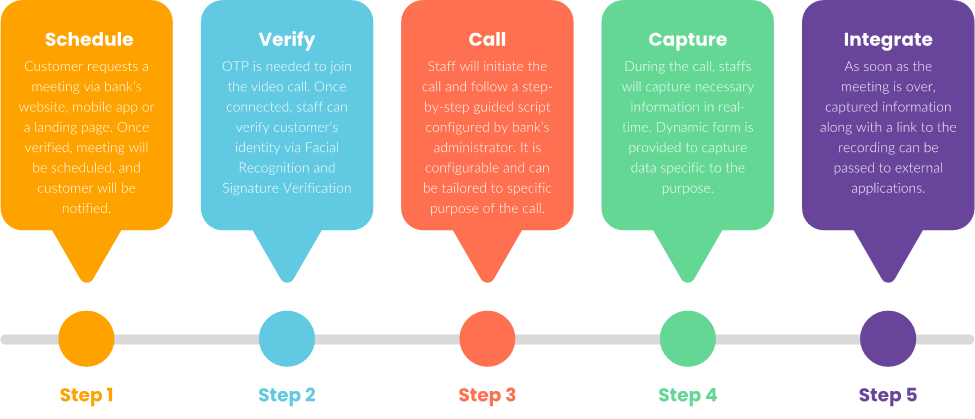 Features of Mikha
Multi-participant video call – Allows multiple participants in a video call
Integration – supports integration with modern as well as legacy applications
Geolocation – Records customer's location and supports geo-fencing
Facial Recognition – Customer's identity verification through facial recognition built with AI technology
Signature Verification – Signature verification using built-in AI/ML models
Cloud/On-prem recording – Supports video recording both on-prem and on the cloud
Core Benefits of Mikha
1. Video Conference
Having a visual display to your normal audio call adds one next level of professionalism while dealing with your clients. It also increases the way of communication between the employees inside the org making it accessible from a different location. Digiconnect Mikha does this job efficiently with its AI-enabled video communication.
2. User and Agent Management
User and agent management feature helps you to get control of the files, limiting the uses of different data, and access can be controlled by the admin. You can keep your data safe and secure from unknown threats with Mikha video collaboration solution.
3. On-prem video recording and analytics
Video recording and analytics are huge assets for future challenges that can arise. The analytics can benefit from the alerts and timely action before any damage is done.
4. Customization
The Flexibility of Customization in Mikha platform includes:
Capture image and document for future use
Facial verification with existing one for the safety
Customized forms to be more appropriate with services
Customizable guided scripts according to the system
Geo-location tracking for the exact location
Customizable workflow as per the need.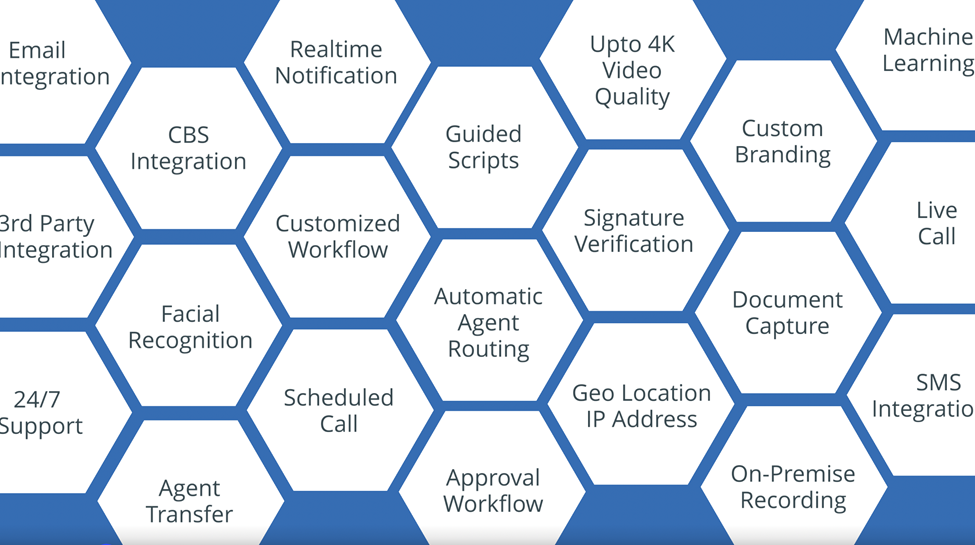 About DigiConnect
DigiConnect is a one-stop provider of digital transformation solutions that help organizations, businesses, and enterprises achieve business-to-business transformation, by leveraging technology capabilities across industries. Since its inception, the company has been setting a business-to-business transformation framework and helping businesses achieve results that are aligned with the customer's needs.
A wide range of services like Professional Services, Custom Software Development, Managed Services, Trainings, Robotic Process Automation, Business Process Management, Document Management System, Video Communication Platform, and Skill Outsourcing are provided by DigiConnect.