 Delta Sales App is a one-stop-solution for any FMCG company. Seeing FMCG in a larger bold text, you may wonder what is it? It stands for  Fast Moving Consumer Goods which includes a wide variety of frequently purchased products such as toothpaste, shampoo, soap, cosmetics, hair oil, detergents as well as other non-durables such as plastic goods, LED bulbs, paper and stationery, glassware and many more. FMCG products are collectively called packaged consumer goods. You exclude groceries from your daily life and list all the items you use daily, that may be a whole thing you could easily understand about FMCG. The sales practice of these items is all dependent on traditional practices.
There are significant challenges in the FMCG sales process. The average FMCG company loses more than 20% of the total sales opportunity and is at the highest risk of having products removed from retail due to retail execution issues. It is difficult to run the day to day sales operations and grow sales simultaneously in the FMCG sector as it has a huge network of retailers, sales representatives, and other sales operations.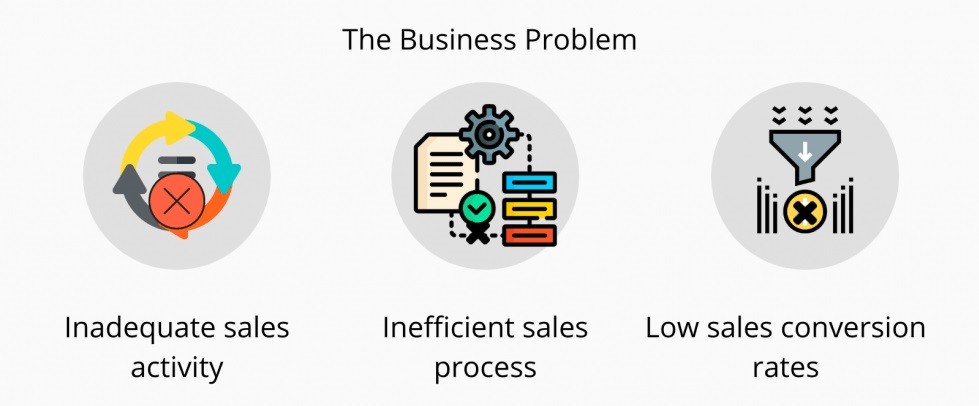 It's where to overcome these problems, the Delta sales app comes in. This app may become one of the best apps which is a robust solution for the FMCG Sales team. It may be a thing that you wished to come for a long time ago.
Delta Sales App is a SaaS ( Software As a Service) based employee tracking App that tracks field sales employees and manages sales for distributors, manufacturers, wholesalers and companies who have field employees. With this app, field workers or field employees can be monitored by the sales team accurately without depending on manual records. It is a B2B field sales app for managing sales and expenses in real-time along with automating reports, performance measurement, beat planning and geo-attendance.
Top Features -What Delta Sales App brings to your table?
It is claimed to be a one-step solution for the FMCG sales team. Let's dive some deeper to find its features which makes it a master app for this sector.
● Sales Automation and Digitization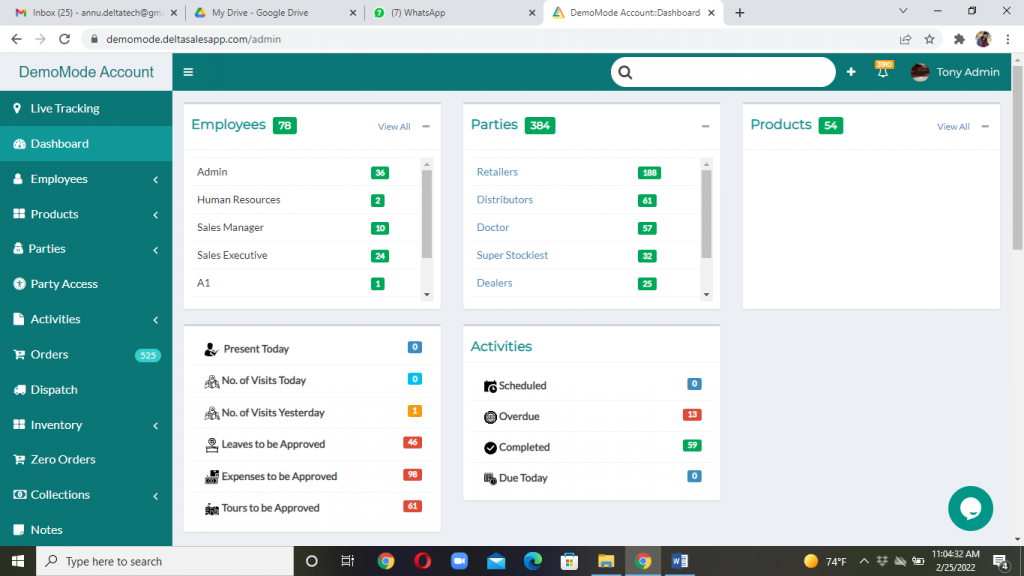 There are many different parameters in the FMCG industry. It involves production, field sales, payments, inventories, distribution, data management, office work management and customer interactions. Delta sales App can efficiently do everything by uniting both file sales and office management on a single platform. It provides a methodical and systematic way to track every business process. It also manages to send notifications on time to perform business processes. The main advantage of using this app is it allows us to get real-time management of company actions and access data at any time from anywhere.
● Order management for increased sales
If you know the sales operation, you know that collecting orders, managing them and distribution are the major tasks. Delta Sales App takes orders instantly using a mobile application, gets automatically updated to the web dashboard and updates the delivery status of the product instantly. It is extremely beneficial for FMCG companies to increase sales by promoting different programs, schemes, and order recommendations. Order returns and inventory are also managed by Delta Sales App.
● Real-time location tracking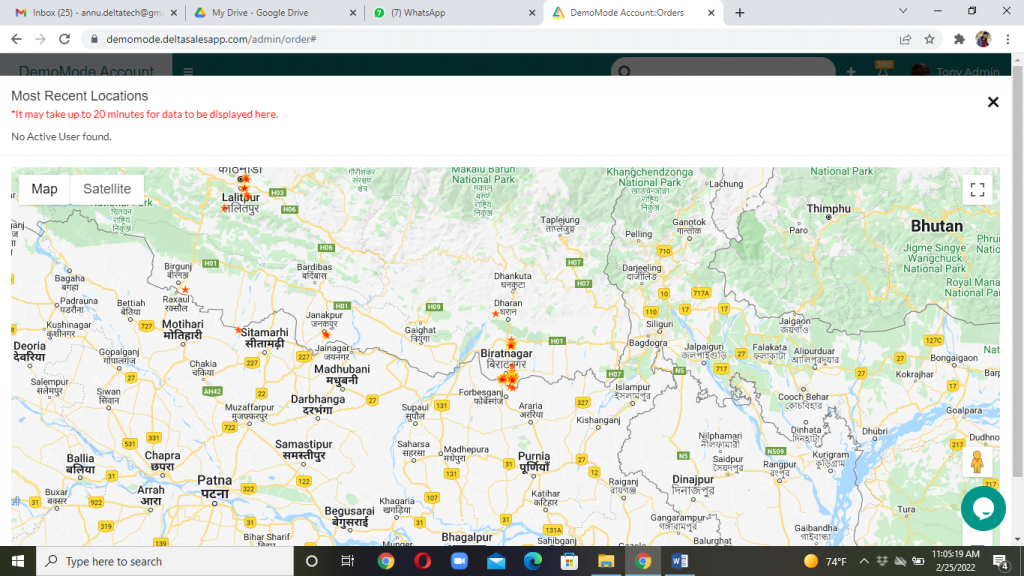 Delta Sales App gives real-time location tracking no matter how geographically your sales team is spread out. It allows us to get an employee's current location which you could use in favour of deploying idle staff into productive meetings and other works. Along with the current location of your member, it also allows you to track information about their day's schedule and accomplishments which may help you to check whether sales forces are visiting their preferred, assigned customers or not.
● Expense, Attendance and Leave management
For business administrators, managing expenses, attendance and leave of employees is also a bit of work. Now Delta Sales App will do this work with better transparency. Sales executives can share expense details with the admin, Also they can mark their attendance easily. By using the Delta Sales App, the admin can set leaves to individuals and set permission for the managers to approve the leaves of their team members.
● Managing Visits and Improving Field Force Productivity
Now you can view the scheduled visits of your salesman, activities recorded by them during their field movement, and expense claims along with convenient linkage to related field activities through the Delta Sales App.
You can take your business to another level using this app. This app is user-friendly and also doesn't require a lot of technical knowledge to operate. Also, the support team would provide training for your team.
You May Also Like: BoAt Accessories is now available in Nepal exclusively on Daraz