 Dancing Stars Nepal has come up with its second season after the successful run of the first season. The first season of Dancing Stars Nepal aired 26 episodes and it was won by the popular Nepali film actress Sumi Moktan and her choreographer Viju Parki. It has become one of the popular reality shows in Nepal and it is the Nepali adaptation of the world-renowned reality show "Dancing with Stars". In this, we will talk all about the format, contestants, and how to vote for your favorite stars using Khalti App.
How will "Dancing Stars Nepal" be aired?
Every Season will consist of 12 different contestants who are well known in different professional sectors and will be paired with professional choreographers. Every week will have a predefined theme and they have to revolve their performance around that theme.
There will be three judges and 2 hosts in this reality show and after each performance, each judge will score the act given by the stars. The audience will also play a big part in the competition and will be given a certain amount of time to vote for the best performance or for their favorite dancing stars.
After every week the duos who have the lowest combined points and after combining the votes from the audience and judges' marks, will be eliminated from Dancing Stars Nepal.
Contestants in Dancing Stars Nepal Season 2
Here is the list of every contestant and their respective choreographers.
Dhiraj Rai + Anuja Agarwal
Sonica Rokaya + Dilip Okheda
Pradeep Bastola + Swoyatna Yonjan
Santosh Upadhayaya + Sunita Darnal
Priti Ale Magar + Shekhar Gharti Magar
Bhagwati Khadka + Sunil BK
Amar Dahal Amrit Dahal + Kebika Khatri
Chhiring Sherpa + Saroj Praja
Paramita Rana + JD Tamu
Kajal Karn + Laure Singh
Samaira Shrestha + Sanjay Lama
Neelam Dhungana + Ravi Patel
This reality is televised on the Himalaya HD channel and the Himalaya TV youtube channel.
Also Read: Link your bank account to Khalti and Get Rs. 100 Bonus
Judges:
This three-judge will evaluate the performance of the contestants. Two of them are famous actors and the third one is Professional Choreographer. They were also the judges in the previous season of Dancing with Stars Nepal.
Dilip Rayamajhi (Actor)
Gauri Malla (Actress)
Renesha Rai Rana (Professional Choreographer)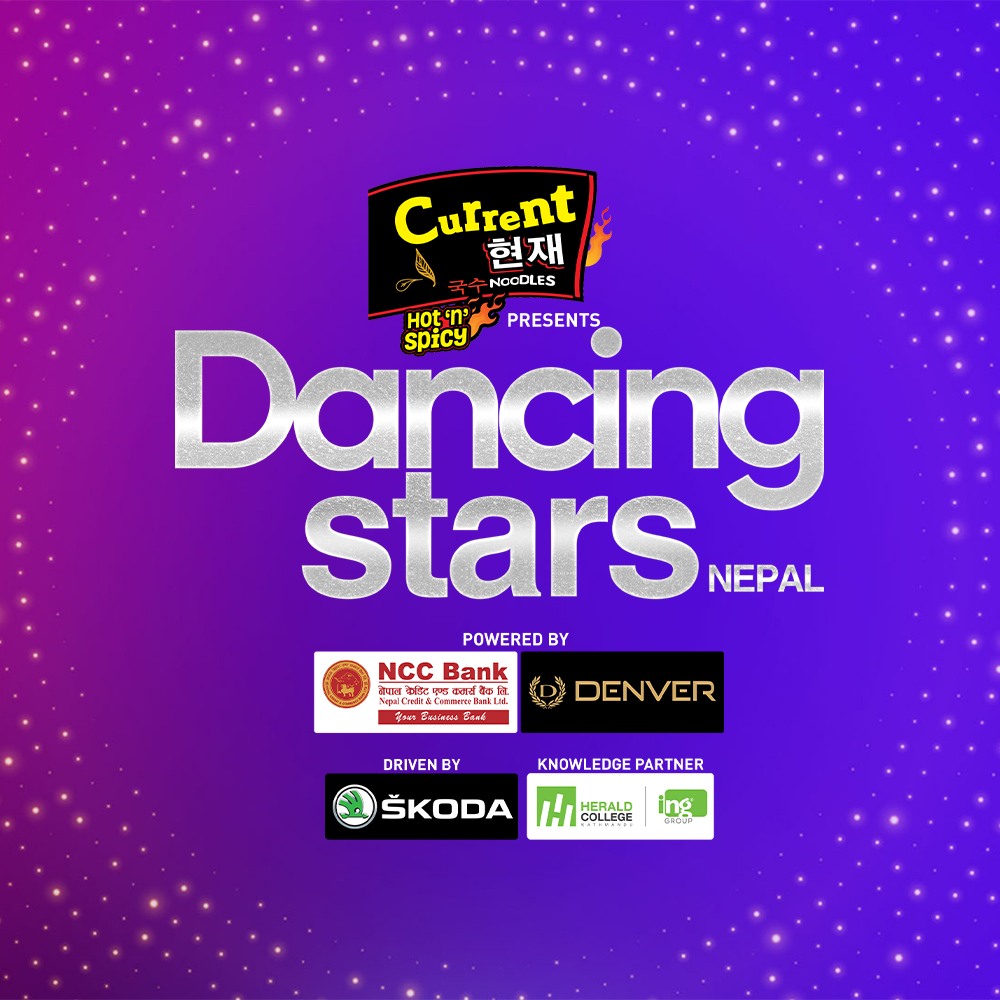 Khalti partners with "Dancing Stars Nepal" as an exclusive Voting partner
After knowing all these but do you know how you can vote for your favorite performance and save them from elimination. Recently Khalti has partnered with "Dancing Stars Nepal" as an exclusive voting partner.
Khalti has always been coming out with new offers and campaigns, such as Free Bank Transfer, Bank Link Campaign, Scan and Pay incentives, and so on.
We are excited to partner with such reality shows acting as a platform to showcase the hidden talents and core source of entertainment to millions of Nepalese, also we are delighted to provide voting service to our customers wherein Khalti users can now support their favorite contestant."

Binay Khadka, CEO, Khalti
Gear up and be ready to be entertained because your favorite stars are ready to compete in Dancing Stars Nepal. After being entertained do not forget to vote for them because your every vote is very crucial as it can save them from being eliminated. So download the Khalti app and vote for your favorite contestant.