 connectIPS has introduced an exciting feature for its users where you can transfer money up to Rs 100,000 without entering the OTP passcode. connectIPS No-OTP feature will enable you to transfer money easily and faster.
Normally, connectIPS requires a dual verification in both logging in and while making payments. While making payments, the sender needs to enter the OTP that is send in the mobile number registered in connectIPS. Then, one has to enter a 6-digit transaction password which is unique to the user.
Sometimes, you might feel it hectic to enter the passcode and OTP but according to the CEO of NCHL, Neelesh Man Singh Pradhan, this is the crux of connectIPS which is to ensure security of the users.
However, now NCHL has relieved its users from entering the OTP for making payments or bank transfer between Rs 5,000 to Rs 100,000.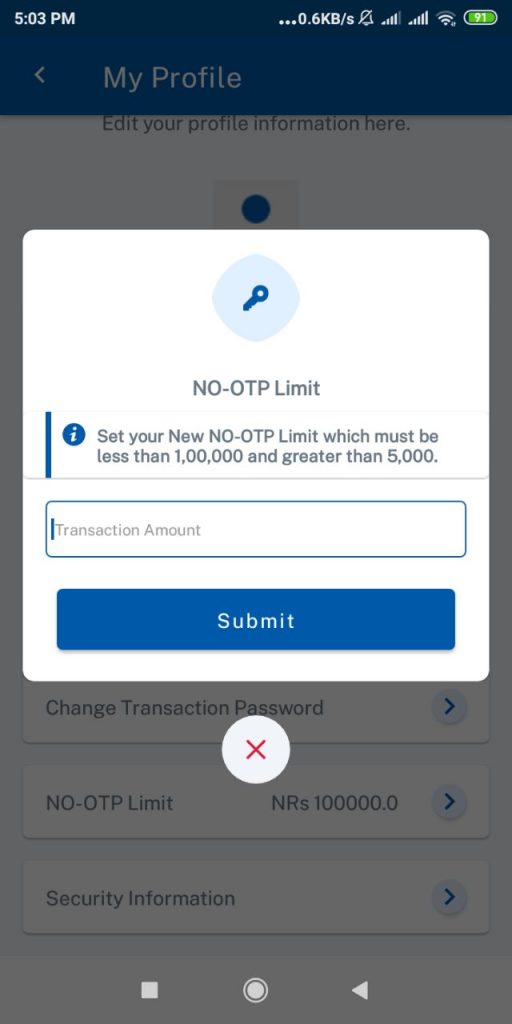 It means, you can set your No-OTP Limit between Rs 5,000 to Rs 100,000. However, transferring amount higher than Rs 100,000 requires both transaction password and OTP since it falls under higher transaction slab.
According to NCHL, you will not need to enter OTP while transferring money up to Rs 100,000 if you set your OTP limit to Rs 100,000.
connectIPS No-OTP Feature is to ease in making lower range of payments
There are various payment options in connectIPS through which you can make payments directly from your linked bank accounts. Also, you can link multiple bank accounts in connectIPS.
connectIPS allows you to make payments to multiple vendors, suppliers, government agencies, BFIS and even transfer funds to another user.
In the government payments, there are options like:
Department of Customs
Traffic Fine'
Passport
Lok Sewa
Consular Service
IRD
You can also make payments to the vendors, merchants, utility bills insurance, credit card bills, airlines and other creditors.
All these payments and bank transfers can be made with a maximum transaction fee of Rs 8. connectIPS No-OTP limit feature will enable people to enjoy faster payments while paying lower range payments like utilities payments, tax payments, and bank transfers below Rs 100,000.
How to make payments through connectIPS?
Go to www.connectIPS.com or open your connectIPS app in your phone
Select the payment option or click on Fund transfer if you are going to make bank transfer.
Enter the sender and receiver's banking details
Click on Pay
Then you will get an OTP to transfer the amount. Enter that OTP and also enter the transaction passcode to complete the transaction.
With this new update in connectIPS, you will only need to go through both security requirements- OTP and Transaction Passcode to proceed your payments over Rs 100,000 if you set NO-OTP limit from Rs 5,000 from Rs 100,000.
How to use connectIPS No-OTP limit feature?
Log in to connectIPS
Then, click in the toggle bar on the left corner of the homepage
Go to "My profile"
Click on "No-OTP Limit"
Set the New No-OTP limit. The amount must be between Rs 5000 and Rs 100,000 and click "Submit"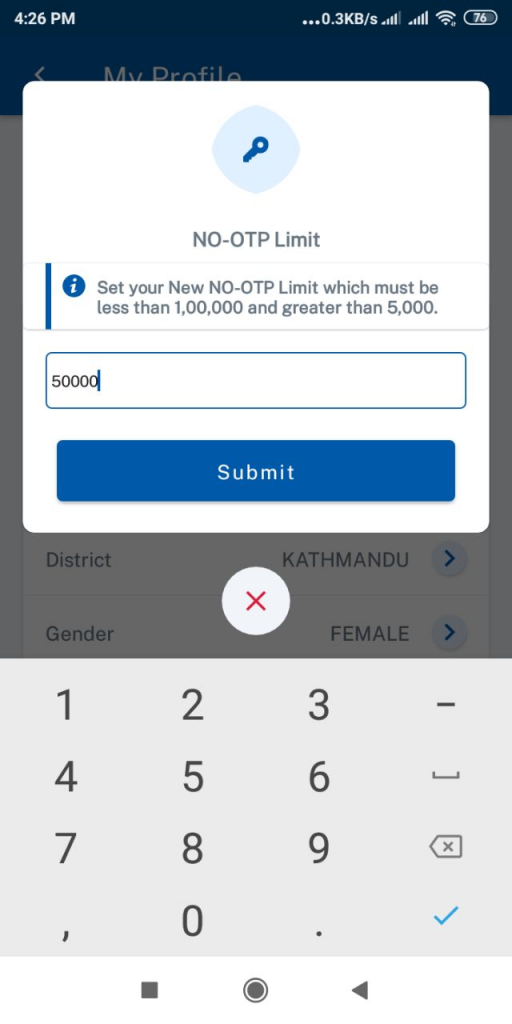 Moreover, new digital wallets are also available in connectIPS
Digital wallets like eSewa, Khalti, IMEPay, Moru were already available in connectIPS. Now, other digital wallets have also joined the connectIPS network. It means you can load these wallets easily from connectIPS. These are the wallets that joined in the connectIPS network recently:
Paywell
SajiloPay
CellPay
ICash Nepal
eDheba
QPay
NCHL is coming up with new updates day by day across its various payment platforms including connectIPS
Nepal Clearing House Limited (NCHL) facilitates in payments, clearing and settlement of the transactions that take place through its various popular payment platforms:
connectIPS
NCHL-IPS
CORPORATEPAY
NCHL-ECC
connect RTGS
National Payment Interface
Apart from these systems, NCHL is the torch bearer of National Payment Switch (NPS) which is one of the most important projects for the digital economy under Digital Nepal Framework. Recently, it had launched NEPALPAY Instant and NEPALPAY QR for interoperable transfers.
Read our article here to know more about NEPALPAY QR and NEPALPAY Instant.
Also, it is launching its own card NEPALPAY Card for card-based transactions, whose operator will be NCHL itself. With these recent introduction of new features and projects that aim to disrupt the Nepalese digital economy, NCHL is getting ahead complying with the goal of Digital Economy for Digital Finance and Governance sectors under the Digital Nepal Framework 2018.
You can download connectIPS app from Google Play Store for Android devices and App Store for iOS devices.
Also Read: Is QR code payment about to rule the digital payment ecosystem? QR code payments only in Magh reached nearly Rs 7 billion in value