 QR code payments are increasingly capturing the payment systems market in Nepal. In the month of Magh alone, QR code payments totaled more than Rs 6.8 billion in value.
Among them, QR code payments from 24 commercial banks was worth of Rs 5.85 crores. According to the report from Nepal Rastra Bank, QR code payment was used for 12,44,511 times on the month of Magh 2078.
Know the statistics of QR code Payments across various banks
Among the banks, the highest QR payment was made through Nabil Bank. In the month of Magh 2078, more than Rs 98 crores was processed through QR codes. This amount was processed through 1,43,506 number of transactions.
Similarly, QR of NIC Asia Bank has stood in the second position with more than Rs 78 crores payments processed through its QR codes from 1,78,767 number of transactions.
After Nabil and NIC Asia, Global IME Bank and Siddhartha Bank have received more QR transactions.
You can see in the table about the QR transactions of individual banks:
| | | |
| --- | --- | --- |
| Bank | No. of Transactions | Amount (in Crore Rs.) |
| Nabil Bank | 143,506 | 98.8 |
| NIC Asia Bank | 178,767 | 78.8 |
| Global IME Bank | 104,260 | 51.2 |
| Siddhartha Bank | 78,887 | 36.7 |
| Prabhu Bank | 75,771 | 32.5 |
| Laxmi Bank | 73,626 | 27.2 |
| Rastriya Banijya Bank | 47,554 | 24.7 |
| Everest Bank | 55,278 | 24.5 |
| Machhapuchre Bank | 53,882 | 22.8 |
| Sanima Bank | 57,528 | 21.0 |
| Sunrise Bank | 47,669 | 20.9 |
| Mega Bank | 40,683 | 20.7 |
| Citizen Bank | 42,316 | 19.0 |
| Kumari Bank | 38,313 | 17.9 |
| Bank of Kathmandu | 28,415 | 12.6 |
| Prime Commercial Bank | 27,236 | 11.8 |
| NCC Bank | 20,599 | 10.7 |
| Nepal Bank | 19,436 | 9.60 |
| Agricultural Development Bank | 15,729 | 9.30 |
| Civil Bank | 19,782 | 9.24 |
| Century Commercial Bank | 17,061 | 8.89 |
| Nepal SBI Bank | 16,667 | 6.12 |
| Nepal Bangladesh Bank | 13,253 | 5.74 |
| NMB Bank | 28,293 | 3.53 |
| Total | 12,44,511 | 5,852,611,511 |
Remaining banks namely Nepal Investment Bank, Himalayan Bank and Standard Chartered Bank have not revealed their transactions through QR. Most of these QR transactions are operated by FonePay. FonePay is the Payment Service Operator (PSO) licensed by Nepal Rastra Bank for facilitating digital payments. Moreover, FonePay has recently joined hands with Visa to allow Scan-to-pay option to Visa cardholders where they can pay through mVisa enabled mobile apps by scanning FonePay QR.
Normally, the users paying through QR codes can make payments various mobile banking apps, digital wallets and PSP like connectIPS. Actually, these payment system providers (PSPs) provide their API to the merchants and to payment system operators (PSOs) for payment processing.
The QR payment operators in Nepal are:
FonePay
Smart QR
Union Pay
IME Pay
NCHL
Apart from that, you can make payments through NEPALPAY QR which can be accessed through connectIPS. It has already joined hands with Himalayan Bank, Sanima Bank, NIC Asia, Sambriddhi Finance, and Kamana Sewa Bikas Bank to allow the users to use NEPALPAY QR.
With this, there is going to be an option for the users to choose for making payments. Right now, Fonepay QR has the highest market coverage among the QR payment operators. On the month of Poush 2078 alone, it has processed more than NRs. 51 billion of transactions.
Digital payments including QR payments are on the rise
Digital payments are getting a wide traction in the past years. The outbreak of Covid-19 gave a rise to a wider acceptability of digital payments (mostly QR payments). Due to the physical restriction imposed during the lockdown time and again in between 2020 and 2021, the use of contactless payment came to rise, where QR played as major role in facilitating the payments.
These days, you can see QR codes in supermarkets to local vendors. Even you can donate to the temples using QR code now in Nepal. At present, FonePay QR is made free of charge for both the customers who make payments and the merchants who receive payments.
Now, a new player NEPALPAY QR is emerging in the market of QR payment systems. NEPALPAY QR is a QR payment system developed by Nepal Clearing House Limited (NCHL), which is an entity promoted by Nepal Rastra Bank and other BFIs.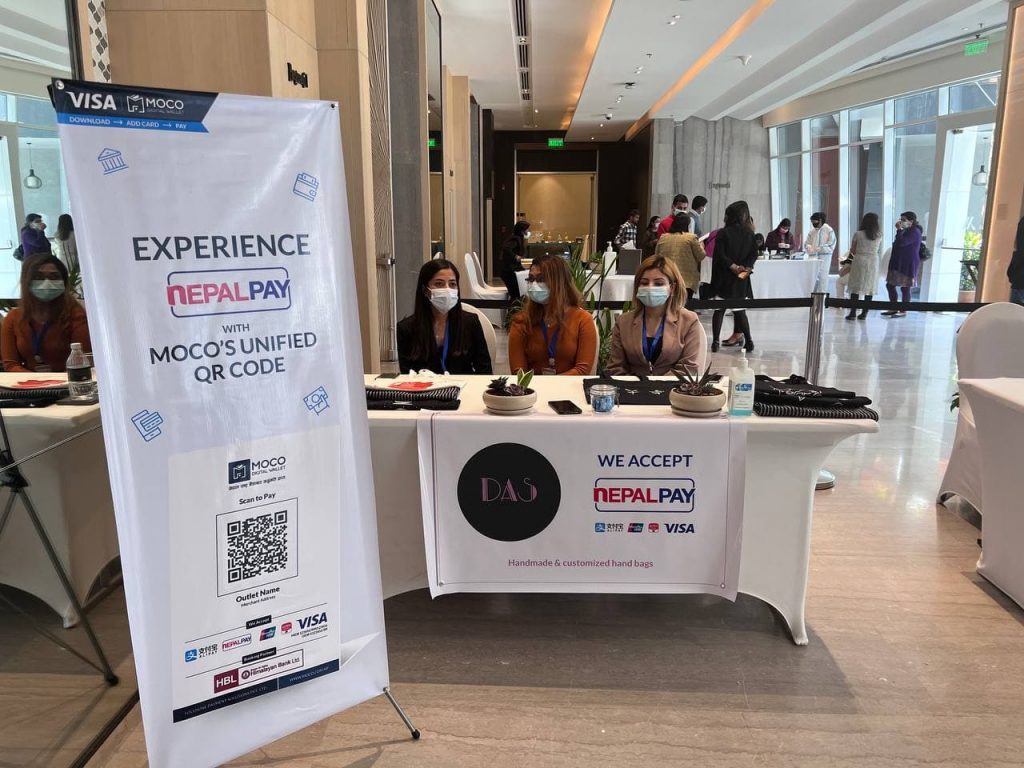 Through NEPALPAY QR, you can scan and pay to your merchants using connectIPS, mobile banking and other digital wallets. It aims to play a major role in the implementation of National Payment Switch which will further promote interoperability among the payment systems. After knowing this, you might also think that QR is about to rule the digital payment ecosystem in retail payments in Nepal.
If you think so, drop down your comments on how QR payments can be optimized such that we can enjoy interoperability among the payment systems including PSPs and PSOs.
Is QR about to rule the digital payment ecosystem?
According to the Payment Systems Indicator report by Nepal Rastra Bank, there are 10 PSOs and 27 PSPs in Nepal at present. Nepal Rastra Bank has also been supporting for QR code payment initiation to strengthen the digital economy with interoperability. It has published QR Code Guidelines, Framework and Specifications on 27 January 2021 to direct the payment systems to operate and facilitate QR code payments under the regulation of the central bank. Moreover, it has released a circular for the payment systems for operating interoperable payment systems in order to ease the users for making payments through various digital payment systems.
Also read: NEPALPAY QR Announced as an Implementing Infrastructure of NepalQR