Connect IPS, E-Payment System of Nepal Clearing House Limited has been successfully upgraded to support real-time instant payment. Now you can make low-value retail transactions, online fund transfer, payments to the Government of Nepal and all other available payments in real time. Nepal clearing House Ltd. is promoted by Nepal Rastra Bank and BFIs to settle and establish national payments.
What is Connect IPS?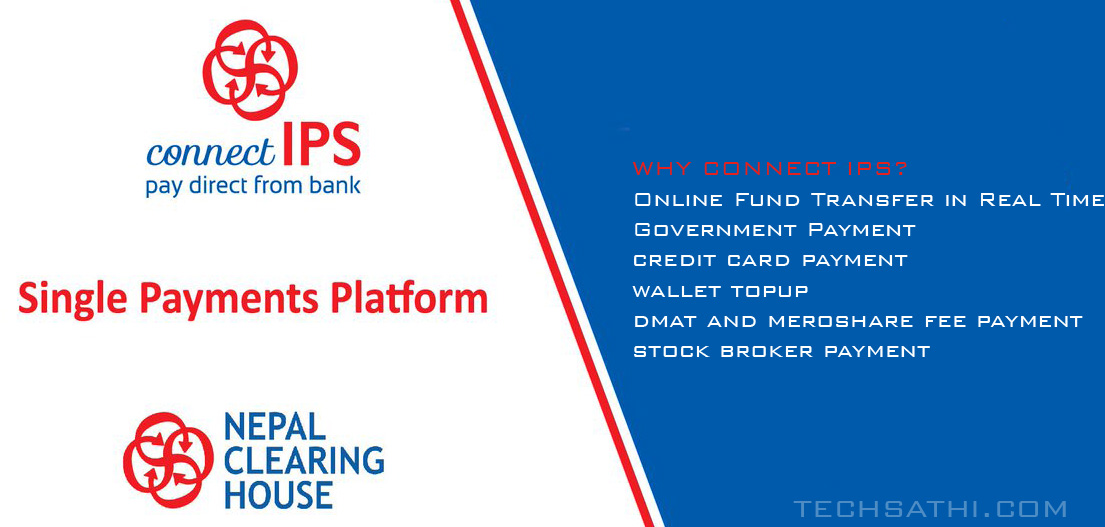 Connect IPS is the standardized payment platform of NHCL which offers direct payment from the bank so that you will not need any intermediate. It supports C2G (Citizen to Government), C2B (Citizen to Business) and (Peer to Peer) P2P payments directly from your bank account. Connect IPS is available in Android, iOS, and Web
Getting Started with Connect IPS
Currently, 44 Banks and Financial Institutions are connected with Connect IPS. To get started with Connect IPS you need to:
Download Connect IPS on your Android Phone or login to connectips.com
Sign Up and create an account
Add your Bank Account and verify it through your bank
After your Bank Account is successfully validated you can now make transactions
Connect IPS Offers
Online Fund Transfer in Real Time
Government Payment (Loksewa Payment, Inland Revenue Payment and FCGO Payment)
Credit Card Payment
Wallet Top-up (IME Pay and Khalti)
DMAT and MeroShare Fee Payment (Laxmi Capital, Global IME Capital, Sunrise Capital and Vision Securities)
Stock Broker Payment (40+ Brokers)
Connect IPS is upgrading its service day by and let's hope more exciting offers are on the way.