Colors Mobile is one of the leading mobile brands in Nepal. Colors is doing very well with their lower tier phones and we hope they continue this. When it comes to the bar and feature phones, Colors has made a significant mark in the Nepali market.

Colors Pride 1A is a good option for the people who want to leave their bar phone and start the journey of Android with a small budget. Increasing internet and mobile phone penetration in Nepal is very important. Thus the companies who sell entry-level phones can do this by offering a cheaper model which will replace the bar phone. Colors Pride 1A is priced at just Rs. 5585. Some of the details features you are going get for the phone priced Rs. 5585 are given further in the article.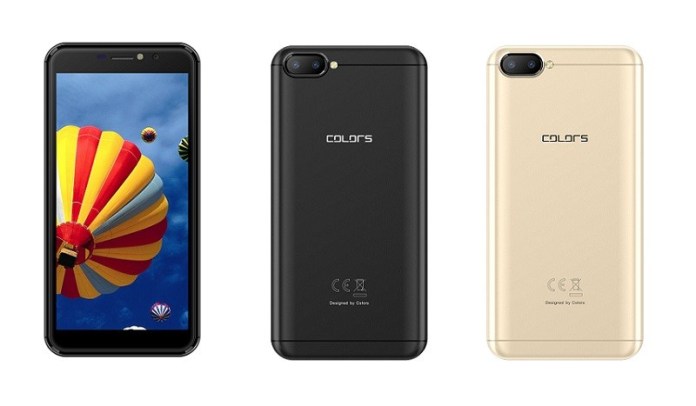 Colors Pride 1A Price and Specifications
3 GHz quad core processor
4.95″ LCD Screen with Panda Glass Protection
512 MB RAM and 8 GB Internal storage
Rear Camera : 5 MP and VGA Camera , 2 MP Front camera
2200 mAh Battery
Android 8.1 Oreo (Android Go Version)
Both sides have LED flash which shows focus on camera. Company is using 4 core processor which is good because dual core is out of date now. They are using 512 MB of RAM which is not recommended but we have to consider the budget. 1 GB RAM is now the minimum but we need to note that there is Android Go Oreo. This OS is very light and doesn't need much resources.

In the back side of the phone, there are two cameras. 5 MP is the primary sensor while next is for depth sensing. Many people want portrait shots or bokeh effect, so companies are on that train since start. Most phones in this range don't have dual camera but Colors Pride 1A does so it gets plus points. We also give it plus point for Android Go. This helps the low power phone to run well with the slim OS.