CodeFest 2022 has been concluded with the completion of the final round of Nepal's biggest hackathon in Kathmandu on April 30.
This is the biggest hackathon in Nepal as it has happened for the first time in Nepal in all 7 provinces. Code for Change, the organizer of this competition has intended to build a technological solution for any of the selected 7 SDGs viz. SDG 3,4,5,9,11,13, and 16, by the students pursuing Bachelors in technology in Nepal.
90 teams with 350+ participants from all over Nepal took part in the event. Out of the 90 registered teams, 8 selected teams progressed to the Grand Finale of the event. The Grand finale took place for three straight days, 28,29, and 30 April 2022.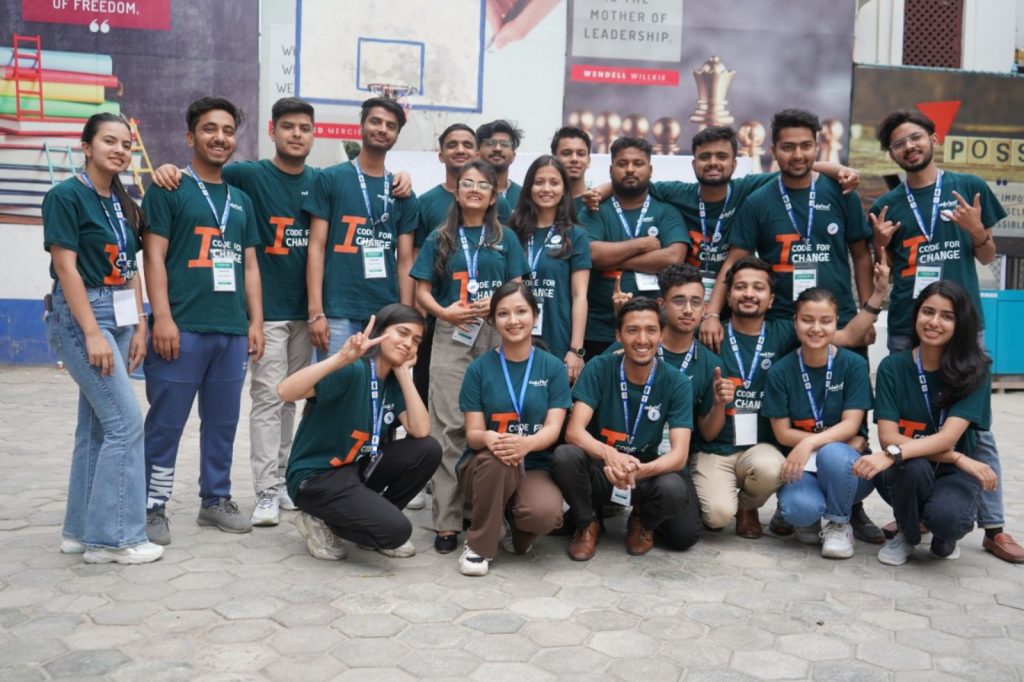 Team PWNED becomes the CodeFest 2022 Winner
Team PWNED was able to win the first position in the finals of CodeFest 2022. This team is from Province 3 (Bagmati Province) with 4 enthusiastic members in the team:
Anukul Adhikari
Bikalpa Sharma
Laxman Bhusal
Saurab Tharu
They participated with an idea named Book Xchange (Share Books/ Share Knowledge).
Team PWNED aimed to create a platform where second-hand books could be shared with credit transactions. This system will help students and enthusiastic learners. Their product, as the team states, is an attempt to democratize education with technology. They have a clear and simple work plan, that can be implemented without any complications, and be the next big thing.
Under the theme of CodeFest 2022, they presented their idea complying with SDG 4 (Quality Education), 9 (Industry Innovation, and Infrastructure), and 13 (Climate Action).
Team PNC POKHARA became the 1st runner up in CodeFest 2022
The four-member team from Province 4, PNC POKHARA became the 1st runner-up in this event with their idea named Digital PFP (Make futsal and Gym your Utility).
The zealous students of this team are:
Aabiskar Dhungana
Anjan Parajuli
Bibek Acharya
Sameer Shahi
The team tried to bring a sole integrated system that had adequate information and digitizes the physical and fitness-related businesses. They aim to promote the health and sports sectors, by promoting local business. Their idea falls under SDG: 3(Good Health and Well Being).
Team YEN-TRA won the 2nd runner up position in CodeFest 2022
Team YEN-TRA from Province 3 again, got the second position in this competition. They have a team of two members:
Bhesh Raj Thapa
Sujal Paudel
Their idea was – RAD (Radiograph Abnormality Detection). They tried to make the radiology services quicker, and enhance their accessibility. The team is planning to release the product by March 2023 if they get good technical and financial support. Their idea falls under SDG: 3 (Good Health and Well Being).
With this grand participation of the IT students all over Nepal, CodeFest 2022 has successfully come to the end. A lot of mentors also shared their experience and mentorship with the students in the IT field. Such types of events have given a chance to learn and build networks among the students. Along with that, they can get an insight into working as a team and get proper guidance for their career in the field of IT. Moreover, they can get the right skill that is required to be competent enough in the market once they are graduated. This way, CodeFest 2022 has successfully benefitted the students with a lot more exposure, learning, mentorship, ideas, and prizes of course.
Also read: Loading Digital Wallets through Credit Cards? Beware of These Rules from Now on